The GSMA
The Global System for Mobile Communications Association (GSMA) represents the world's mobile network operators. Connecting more than 1,200 companies, the GSMA helps this essential industry coordinate on key issues such as sustainability, the Internet of Things and Artificial Intelligence.
The GSMA turned to Dialogue for assistance with its print, digital and social communications. Campaign emails, digital reports in multiple languages with clear infographics, and supporting social posts using animation and striking designs were all in the mix.
The challenge
The GSMA's reports about cutting edge technology, regulatory frameworks and infrastructure challenges at the global scale need to be detailed and technical. The challenge is one of communicating complex information both effectively and efficiently.
The remit
Design
Art Direction
Social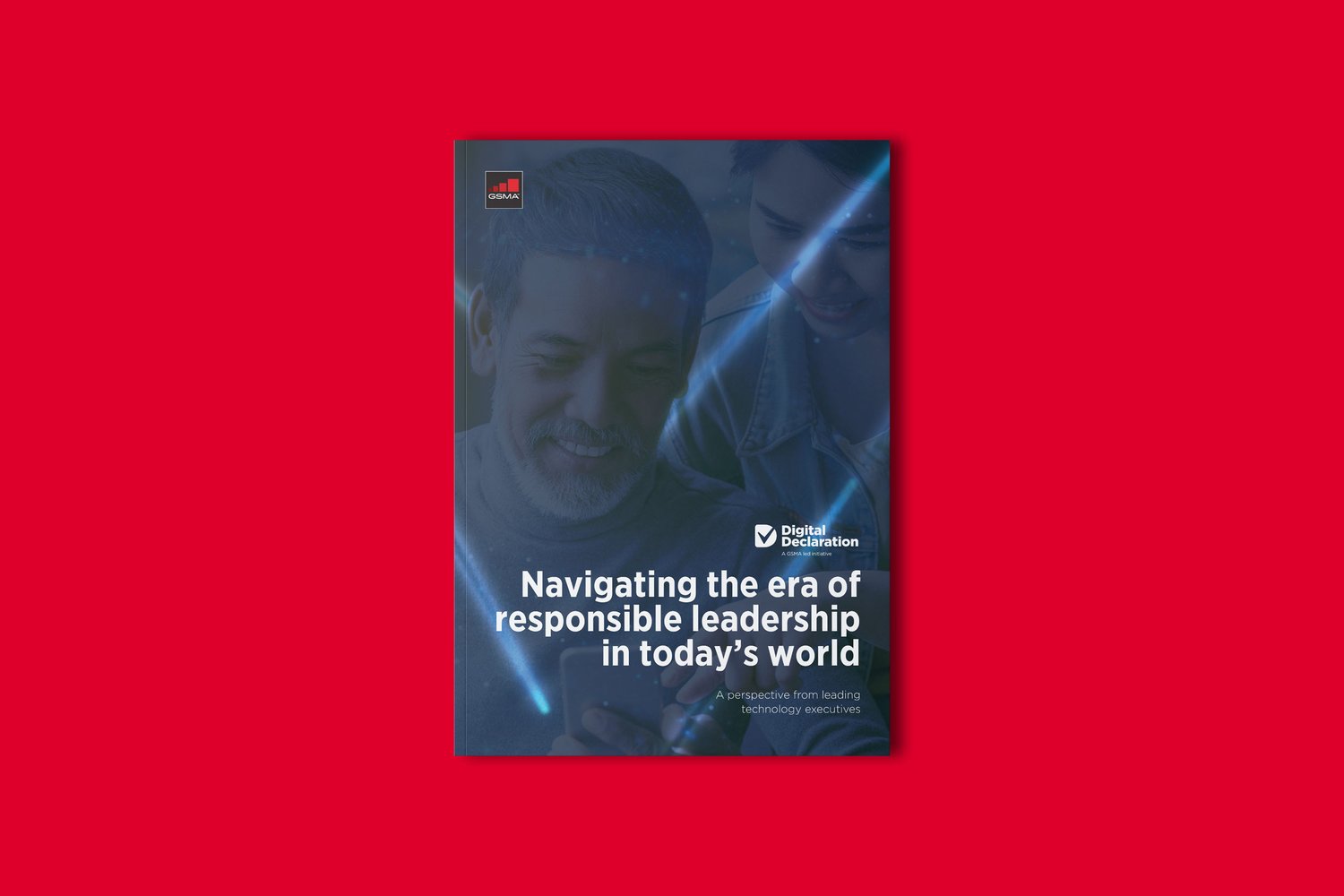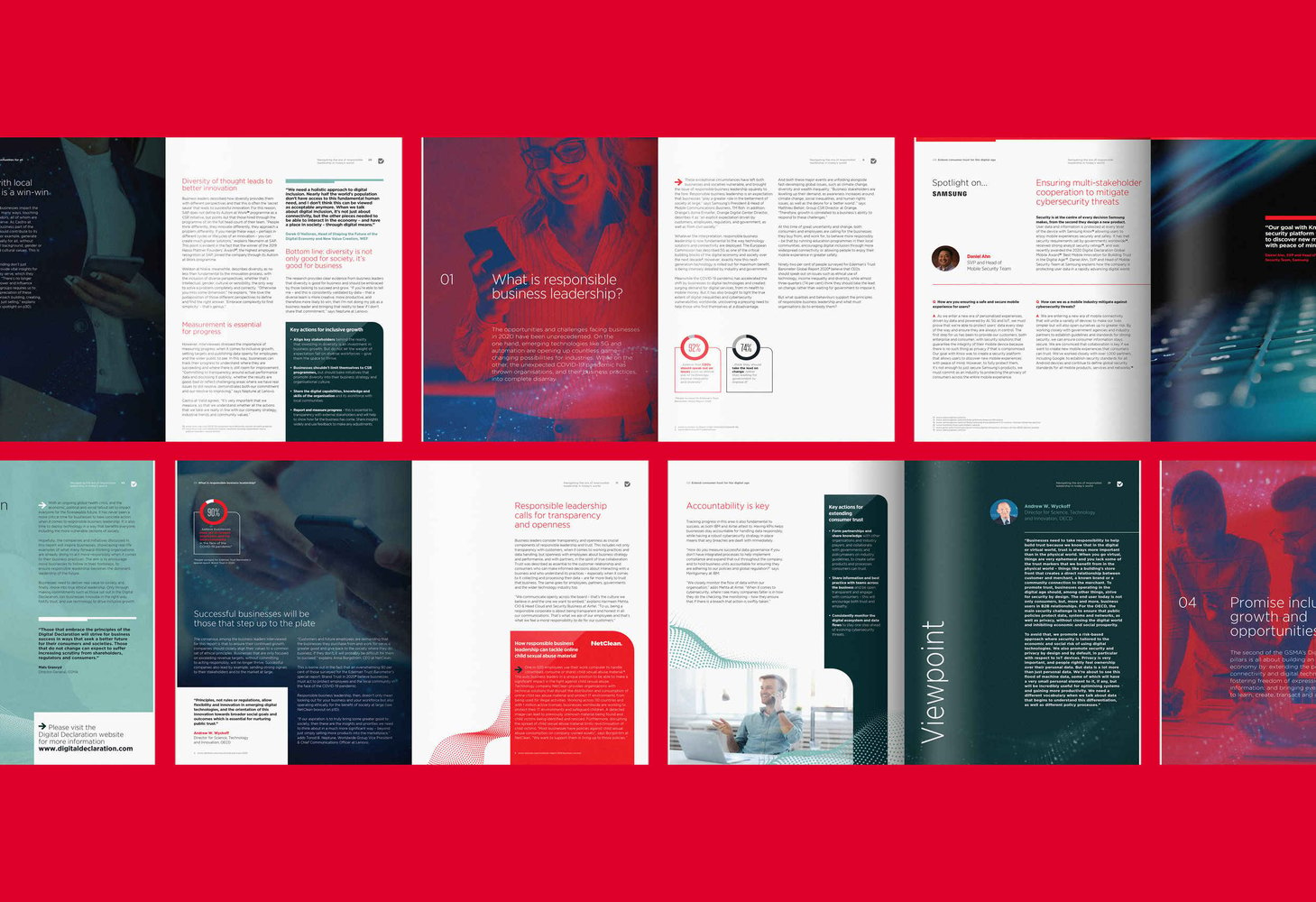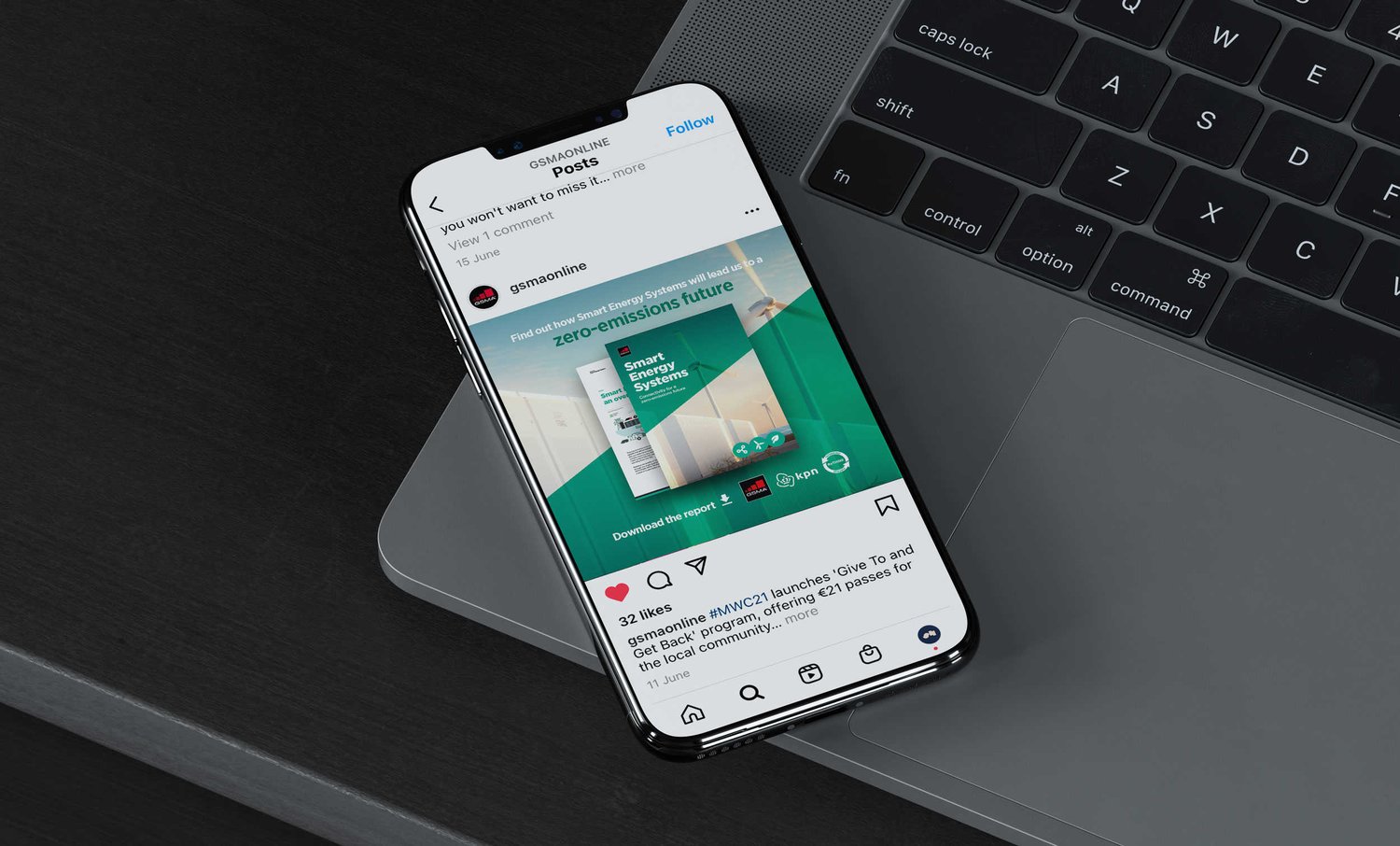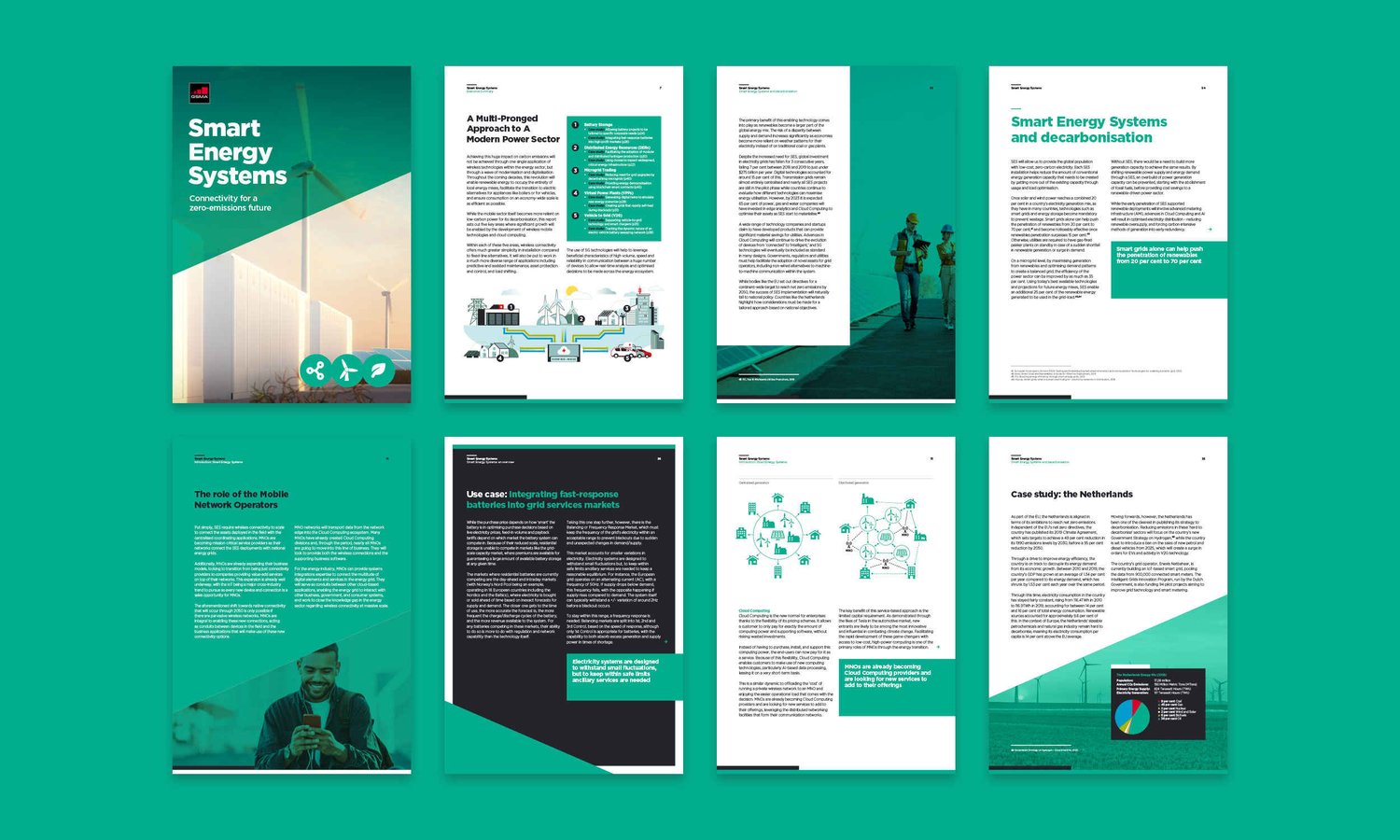 The result
The GSMA's content is curated and presented in a clear and articulate way in digital formats and in multiple languages. The reports confidently use infographics to express complex business information and industry research, making them appealing and easy to understand - perfect for the B2B audience. Dialogue also ensures that quality is impeccable with proof reading, data cross checking and language translations handled efficiently.
This ethos extends beyond the GSMA's reports to social media too and Dialogue has also created visual assets to help improve the impact of the Association's posts.

The GSMA's content is curated and presented in a clear and articulate way, with the confident use of visuals and infographics making it appealing and easy to understand."
Liked this project? Share it?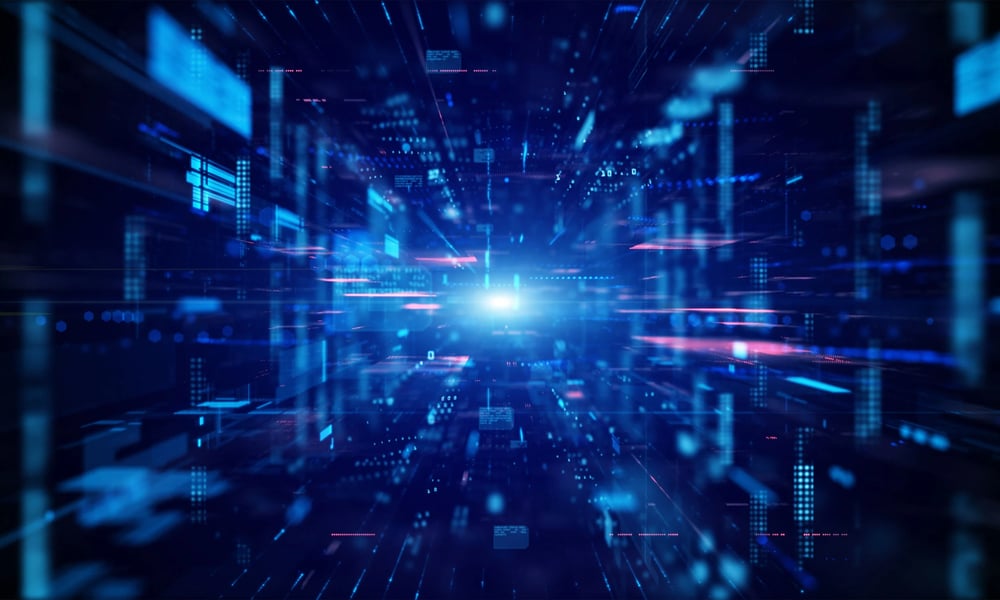 "Digital brochures are a simple, clear and concise way to express complex information to a B2B audience."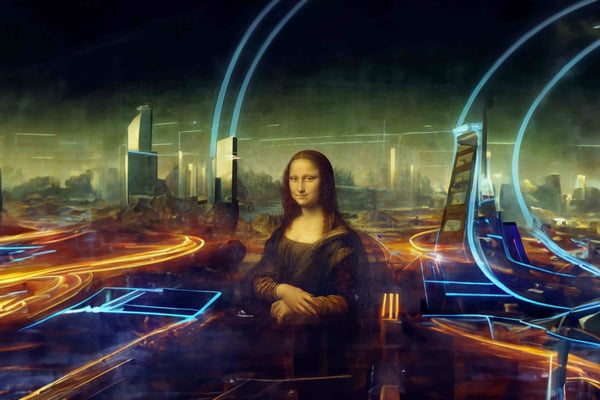 Content
What effect will AI have on the content industry?
These are exciting but volatile times in the content industry, and that's because the introduction...
Read more
Dialogue creates award-winning multichannel content that inspires, informs and excites your audience. A team of marketing specialists with skills in print, online platforms, email communications, video creation, digital media and more.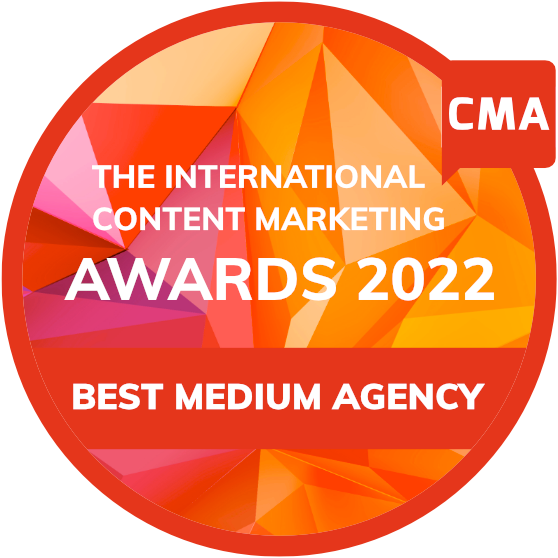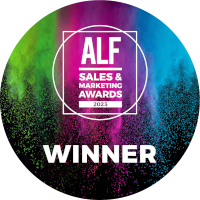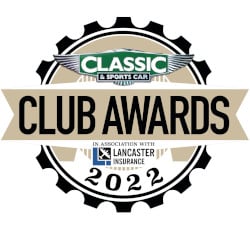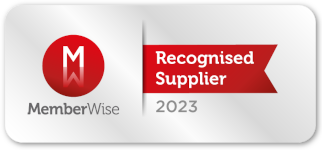 Learn more about us