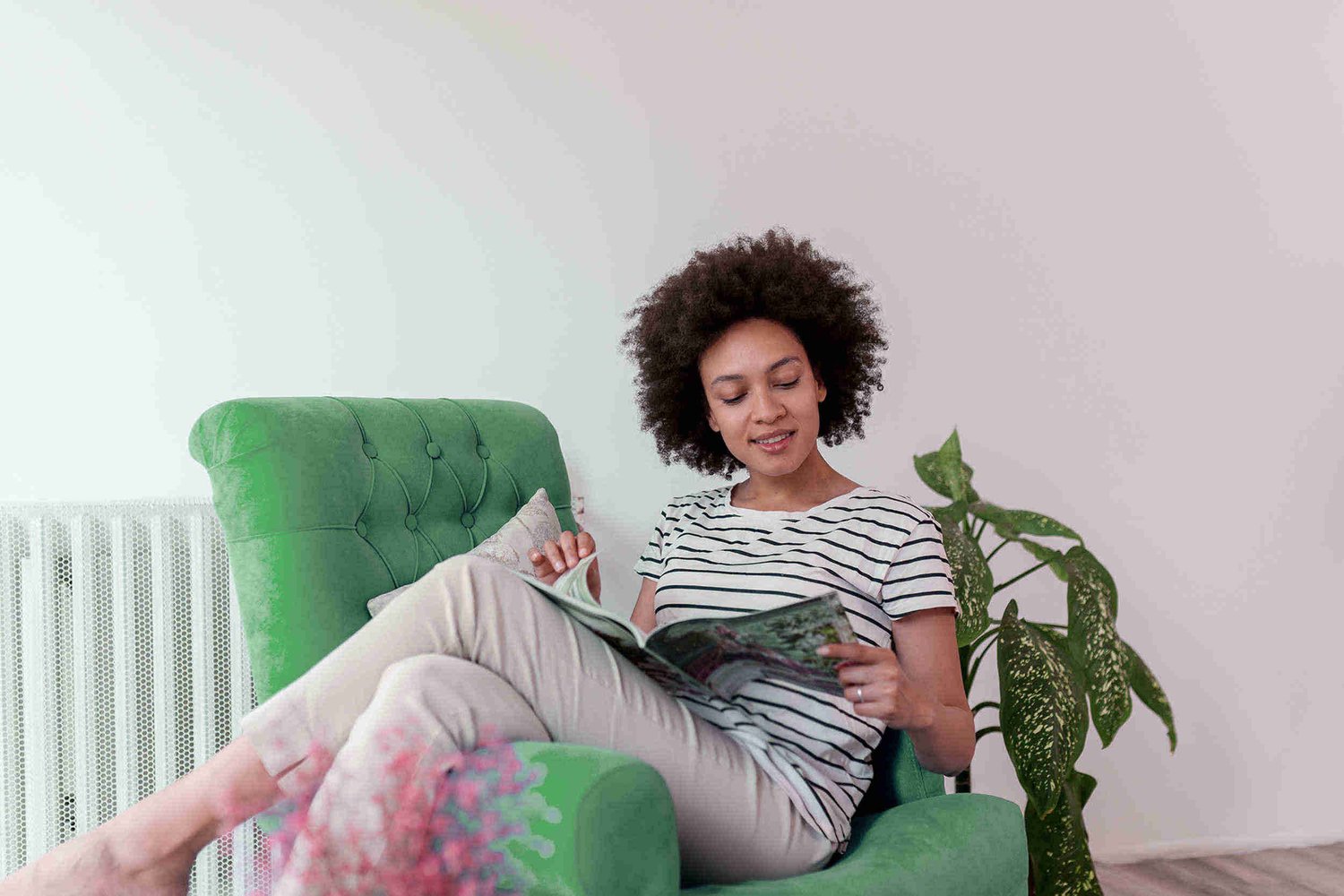 A brand magazine is a fantastic way for brands to deliver relevant content that gently reinforces their marketing messages to their target audience.
They engage the reader and demand undivided attention, allowing the consumer to enjoy downtime with the brand while also cutting through the noisy media landscape.
They also help to foster a sense of community among brand advocates and enhance loyalty – brand magazines that feature content about and including their fans help them to feel seen and appreciated. You can read more about some highly successful printed brand magazines here.
What is a branded magazine?
A branded magazine is a way for a company to market its products or services by providing readers with original, engaging content that will inspire and inform. The content offers value to the target audience and often foregrounds the brand's products or services in a lifestyle context, engaging with readers who can see their own lives reflected in the content.

It's important to note that a brand magazine is not just a listed collection of the company's products or services. That's a catalogue (and you can read more about the differences between the two here).
How do branded magazines work with content marketing?
Branded magazines can form an important part of your content marketing strategy when it comes to the retention and loyalty end of the sales funnel. They are an effective way of developing a relationship between brands and their audience and can often bring together real and digital world activities in one place.

As Nicolette Beard at Top Rank Marketing writes:
"A valuable piece of brand content doesn't exist in a vacuum. In fact, custom content is such an effective medium for brands because it maps back to a broader narrative – the story a brand is telling about itself. Essentially, content exists to tell a story, which is why, for the right business or brand, developing a print magazine as an offline component of their content marketing strategy offers a unique way to solidify its relationship with its audience while building brand equity."
They can also be a useful resource for targeting people further up the sales funnel, too. Repurposing content from print into shorter format snippets for a digital audience can be a great way to attract people to your brand with fresh content.
Content advice and tips
Brand magazines are not just 'branded content', which tends to have a more overt sales message. They are a brand extension.
As Nicolette says:
"The content in branded magazines represents an opportunity for customers to explore a brand that they feel strongly about and one that they already connect with."
The brand should use their knowledge of their audience to service them with useful and entertaining content.
For example, Dialogue's magazine for Bentley Motors includes lifestyle features showcasing incredibly luxurious global travel destinations that would appeal to the ultra-high-net-worth individuals who own Bentley cars. Occasionally, these locations are toured using a Bentley car, which is a way of subtly reinforcing the cars' appealing aspects (sleek designs, comfort, technology) in a real-world setting.

Brands also need to make sure they are giving the audience what they want, just like they would with any digital content output. Data insight is old news in the digital space, but it can also inspire powerful and relevant print content. Digital tools such as Ubersuggest and AnswerThePublic help content creators to understand consumer online behaviour and generate content strategies. Social media listening tools such as Pulsar take this to another level, allowing brands to understand how consumers are talking about certain subjects and on which channels.

Once brands have this enhanced understanding about their audience, the magazine format allows brands to explore these themes and provide a deep-dive into the subjects their audiences care about. You can read more about using data to create a brand magazine here.
Design advice and tips
While it's important that a branded magazine's design has links with the core brand, you don't want it to look like a piece of advertising. The design should instead take cues from the brand's design values and style to create a product that has the look and feel of the brand, but the freedom to deviate to create engaging and refreshing articles.

This can be achieved with a low-key use of the brand's font and colours, in tandem with complimentary fonts and colours so as not to restrict the creative direction of the magazine.
It's also important to retain the integrity of the brand through the magazine's design. If the brand only uses high specification, professional photography, make sure that's what is used throughout the branded magazine.
Distributing your branded magazine
If you're a brand with a print magazine, you should approach your magazine distribution strategy in the same way a digital marketer would tackle online content distribution.
Our five essential tips to help get your title into the hands of your target audience are:
• Start with the basics; mailing lists and packaging
• Identify key content and distribution channels using data
• Bag your magazines with relevant titles
• Offer your magazine on ecommerce websites
• Distribute some content via alternative channels
You can read more about these five tips in depth here.
Know your readership
The idea of a magazine of any sort may seem 'old-fashioned' to some brands. With so much tech at our fingertips, surely the low production cost and easy measurability of digital is the way forward to achieve your marketing aims?
This can be a mistake and ultimately ignores the audience. A worldwide study from Two Sides found consumers prefer to read the printed version of books (72%), magazines (72%) and newspapers/news (55%) over digital options.
Print is also a more effective communications strategy. A Norwegian university found that students who read texts in print scored significantly better on a reading comprehension test than students who read the texts digitally, suggesting marketing messaging is more likely to cut through in a printed format. Check out the report here.
Print is also perceived to be more trustworthy, something that has become increasingly important in the 'fake news' era.
Sustainability is also a crucial argument against print in many circles, but they are not unsustainable.

Branded magazines are a fantastic way to engage your audience, forcing them to take a break from digital fatigue to sit down with your brand. Provided marketing messaging is subtle yet useful, they are a fantastic marketing tool for brands.

Take advantage of our FREE content consultation here to talk to us about branded magazines.