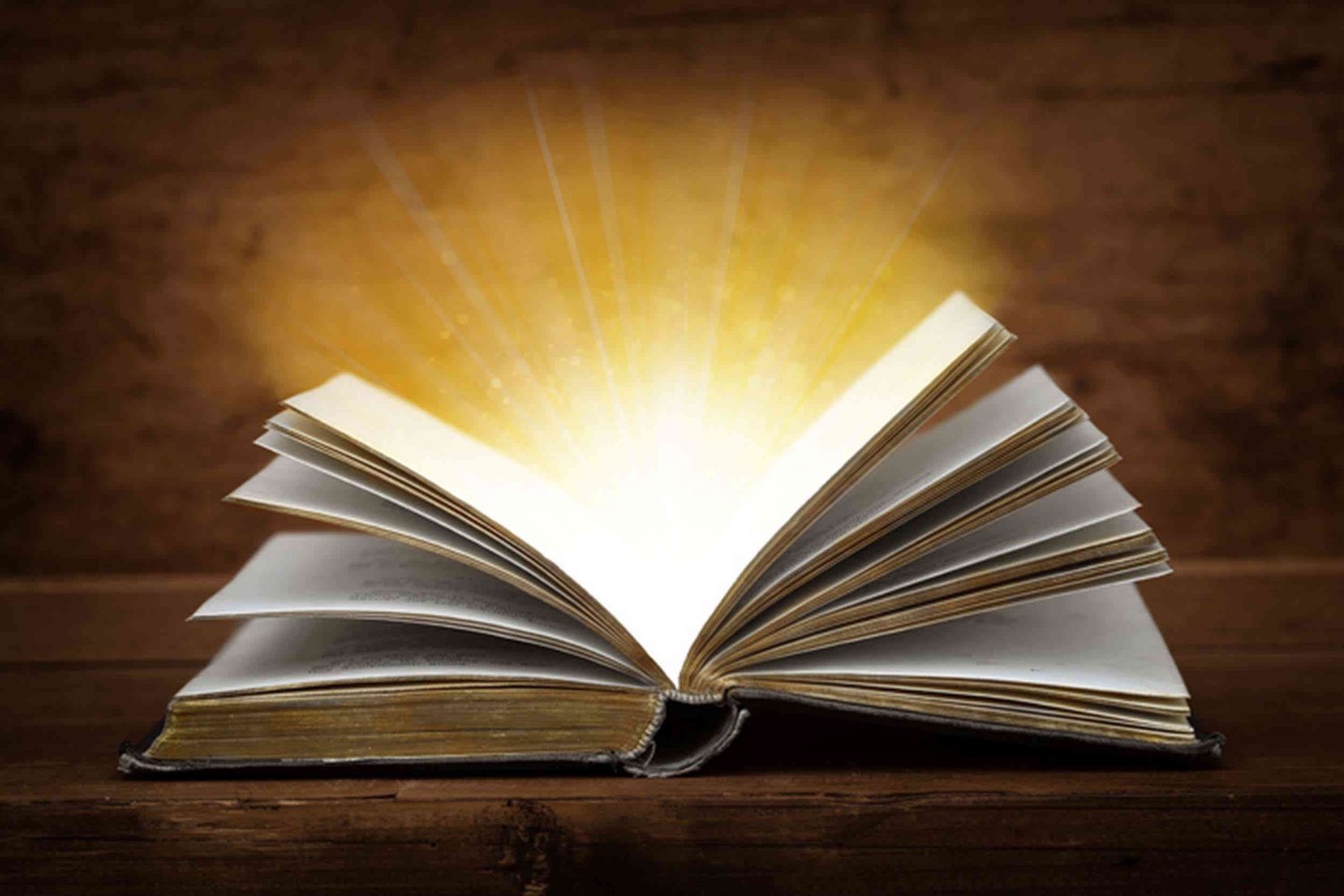 Storytelling for luxury brands is nothing new, but digital media has certainly made it a vital part of the marketing mix through which to engage existing and potential consumers.
Storytelling is now a key part of content marketing for luxury brands.

The nature of traditional media has meant that luxury brands have not always been free to tell their stories on their own terms, despite having a lot to offer in the space.
But luxury content marketing means storytelling can shine across various platforms and in various guises.
Storytelling and share of voice
A study by intelligence platform BrandTotal found that luxury brands are having great success through storytelling, targeting younger audiences and highlighting ambassador relationships.
Luxury brands achieve the most consumer engagement despite not having the highest paid social share of voice (SOV).
Mass-market brands dominated the share of voice – Nike held 20% of SOV compared to Adidas (12%) and H&M (11%) – but none of them broke the top five brand leaders by engagement.
The top three there were Louis Vuitton (14.5 million engagements), Gucci (8.7 million) and Chanel (4.5 million).
For all of Gucci's posts that were available to the public, the study found that 75% were awareness-oriented and only 6% had conversion as their primary goal.
Storytelling is a fantastic opportunity for luxury brands to raise awareness and branded content campaigns allow luxury to connect with consumers by providing value and entertainment, resonating on an emotional level.
Why is storytelling so important for brands?
Giles Lury, a leading branding consultant and an executive at The Value Engineers, said:
"Storytelling is a marketing trend which echoes the deeply rooted need of all humans to be entertained."
This is why storytelling is increasingly used in marketing today to build brand and customer loyalty. Stories are illustrative and easy to remember. When reading straight data, only the language parts of our brains work to decode the meaning. However, when we read a story, the language parts of our brains light up as well as the other parts we use when we actually experience something. This also has the side effect of allowing brands to create stronger emotional bonds with customers.
What types of stories do luxury brands tell?
Historically, brands from all industries have achieved success telling stories about:
Their mission statement
Their legacy or history
Their founders and employees
Their culture, collaborators or third parties
Their events
Their customers
Personalities (real or fictional) associated with the brand
And their products
However, increasingly brands are telling stories about sustainability and corporate social responsibility. These are particularly important for brands wishing to target Gen Z, for whom values are incredibly important.
The 2021 Corporate Activism report from insights company RepTrak reflects public perception of brand performance across 17 factors, including sustainability, talent management and diversity.
RepTrak defines corporate activism as a public stance taken by company or brand to impact social change or legislation. This can impact purchase appeal, trust, consumer willingness to recommend and general reputation.
Their report found that 63% of global consumers prefer buying goods and services from companies that "stand for a purpose that reflects their values and beliefs" rather than businesses that do not. And if more brands are targeting this messaging to broaden their appeal, then it's important that luxury brands stand out from the crowd with any storytelling around sustainability.
Methods of storytelling for luxury brands
In recent times, brands have also realised that expressing their values and telling stories through third parties and platforms that their audience already engages with is highly effective, so are embracing working with ambassadors and influencers, and branching out to new platforms (for them), such as gaming.
Avery Booker from Luxury Daily writes about how brands need to think like a media platform, explaining:
"It is manifested in companies literally becoming producers. Among luxury fashion brands, Gucci is one of the most evolved in thinking like a media company, experimenting with a vast array of initiatives, including its GucciFest film festival, magazines, audio, innovative collaborations, virtual goods and even a brand-funded 'talk show'."
Booker also questions whether luxury brands will upgrade their offerings through longer-form content for platforms such as Netflix or Amazon Prime, rather than relying on their own websites and social media accounts, highlighting that the LVMH-owned Dior already took a step in this direction last year. Its Nose documentary about perfumer François Demachy premiered at the 2020 Tribeca Film Festival.
Ways to tell brand stories
Other ways in which luxury brands are telling their stories include:
Collaborations
Previously overlooked by luxury brands due to the danger of sharing the spotlight and potentially diluting the brand's message and prestige, collaborations are now big business for luxury brands.
Luxuo lists just a handful of recent collaborations:
"Louis Vuitton x Supreme, Dior x Air Jordan, Gucci x The North Face, Prada x Adidas… The audience wants and expects more, and the fastest way to shake up expectations is through blending the rules of genre."
Find out more about the value of content collaborations.
Influencers
Luxury brands are attractive to famous faces, with their clothes, bags, cars and jewellery sported on red carpets and in celebrity hotspots. Increasingly, the new breed of influencer celebrity will talk about luxury brands on platforms such as Instagram and TikTok.
Brands are using this to their advantage, reaching new audiences and growing by working with famous and 'internet-famous' people as ambassadors - often selecting a number of different influencers to target different audiences.
For example, Luxury Daily cites Louis Vuitton's April 2021 announcement that South Korean band BTS are their ambassadors:
"The partnership aimed to merge luxury and contemporary culture, adding a modern chapter to the house. The French fashion house's tweet earned almost 800k likes and 310k retweets, sparking mammoth engagement."
Gaming
The Covid-19 pandemic caused an increase in consumer gaming time, which has only fuelled the growth and value of popular gamers, who generate a following across social media and platforms such as YouTube and Twitch.
YouGov's International Gaming Report 2021 found that more than 40% of the global adult population follows a social media influencer across a range of interests, and almost 10% follow a gaming influencer (rising to 17% among consumers aged 18-34 and 23% among men aged 18-34).

Gucci was an early harnesser of the power of gaming. As Luxury Daily reports:
"In 2018, Gucci introduced personalised avatars in partnership with mobile application Genies. Not only could users dress their clones in Gucci apparel and accessories, but the platform also allows consumers to purchase clothing they see their digital selves wearing. Last year, the brand also partnered with two Sims custom creators for its Off the Grid capsule collection. Through the collaboration, players were able to download the virtual Gucci designs and build items."
And the rest of the luxury fashion world has caught up.
"The pandemic's mega-hit from Nintendo, Animal Crossing: New Horizons, includes skin designs from Valentino and Marc Jacobs," reports Jing Daily

"Just as fashion has strong appeal IRL (in real life), gamers also seek to flex their designer-skinned avatars against other players."
Again, this sort of activity is more about awareness than conversion (although skins are sold), but reaching a wider audience where they already spend their time is a no-brainer for brands.
Entertainment
Similar to Dior's Nose documentary, except focused more on fictional entertainment, French fashion house Balmain and its creative director Olivier Rousteing teamed up with UK broadcaster Channel 4 on a short-form drama series.
Based on the life of struggling singer-songwriter Mya, the series is called Fractures and showcases Balmain's autumn/winter 2021 collection in each of the five eight-minute episodes.
Olivier Rousteing told Variety:
"The fashion industry is in need of new narratives and new ideas. My team and I were determined to break away from the pack."
Pop-ups/branded experiences
Daniel Langer, CEO of the luxury, lifestyle and consumer brand strategy firm Équité and the professor of luxury strategy and extreme value creation at Pepperdine University in Malibu, California, said of the rising interest in pop-ups:
"The entire brand experience is what drives the value proposition, which goes far beyond the product. Yet, when confronted, most luxury managers admit that they spend more time on the product than on experiences. Those shortcomings come at a price.

"When I recently audited a luxury fashion brand in-store experience, the conclusion was that the treatment was extremely friendly, competent, and inspiring.

"However, when it came to the moment of paying, the experience felt more transactional. Afterward, I asked myself why the salesperson did not ask for my email or phone number or offered to be my point of contact with the brand from now on. There was no follow-up to ask me about the purchase. All of those are simple procedures, but few brands make them part of their experience playbook."
One brand that does is Bentley Motors. Across Europe, its retailers host exclusive brand experiences for existing and prospective customers, featuring fine dining and exquisite entertainment at some of the hottest locations around.
Before customers even step into a showroom, they have the opportunity to meet a sales representative who becomes their personal contact for when they do eventually want to visit the dealership all the way through to ordering their car.
The sales representative keeps in contact with them and continues to invite them to these brand experiences, which creates further opportunities to sell after-sales products and even more cars. This is not so much storytelling for luxury brands, but putting the customer in the story.
Podcasts
We've written about podcasting for brands and how the number of listeners has grown and grown – only boosted by recent lockdowns – and they are a fantastic way to make your brand seem more trustworthy, knowledgeable and authentic.
Podcasts lend themselves to storytelling for luxury brands as they are listened to at times when consumers want to be entertained – they are commuting, cleaning, exercising – and if your brand can fill that time you become part of their lives.
Listeners will return week on week for episodes and truly immerse themselves in your brand's stories.
The Drum lists several luxury brands with podcasts:
"Four Seasons, Balmain, Fortnum & Mason and many others have already cashed in on this. In 2020, Dior launched podcasts on arts and culture, retracing the histories of those who shaped the brand, and exploring themes like feminist art or environmentalism. Chloé and Gucci's recent podcast series are frank conversations, involving strong iconic women or hidden figures of the luxury industry."
As the above examples suggest, luxury brands often have really interesting stories to tell. They have rich histories, their products involve high-level craftsmanship and they are often involved in celebrity parties or events.
In conclusion
Digital media has given luxury brands numerous choices when it comes to storytelling.
While it's important not to neglect the in-person physical events that make luxury brands stand out from the crowd, storytelling through collaborations, ambassadorships with influencers and celebrities, gamification and podcasts are highly effective ways for luxury brands to reach wider audiences and engage with the luxury consumer of tomorrow.