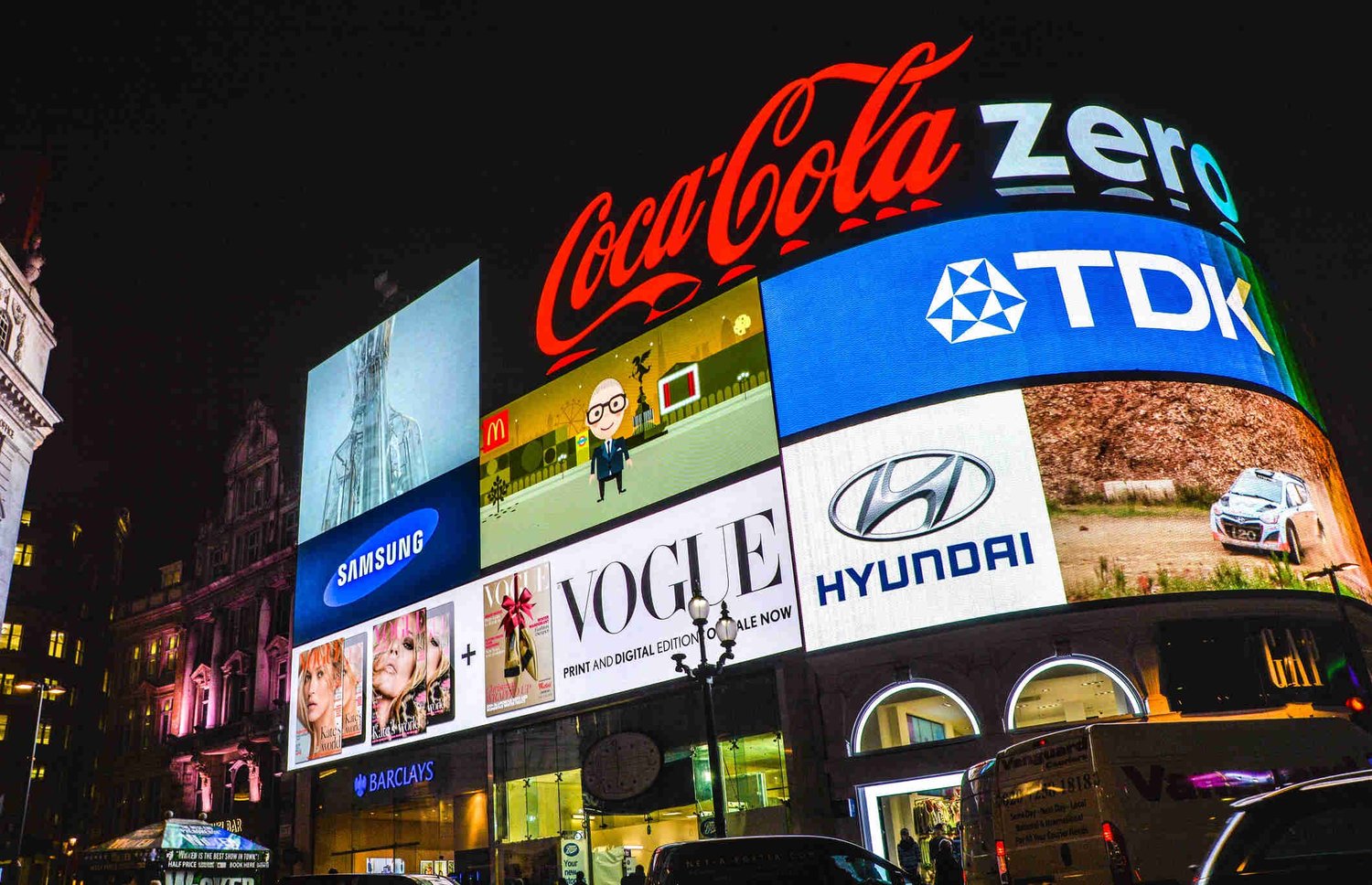 The value of brand partnerships in content
Jessica Bennett,
Brand partnerships are admittedly nothing new, but co-branding is a strategic marketing activity that can really benefit two non-competing brands with a shared agenda.
Brand partnerships can take various forms and offer businesses viable support around key aspects of their work. We've all no doubt witnessed the following types of initiative.
1. Distribution - we're all familiar on how brands distribute their products through other businesses or networks, you only have to look in your local supermarket to witness this partnership model.
2. Sponsorship - look at any event (digital or real world) and you'll see a number of brands clustering around it to share in its glow.
3. Licensing - a good example is Toyota and Lexus; the Lexus brand was introduced by Toyota into the US because there it was viewed as a value brand.
4. Loyalty - loyalty partnerships take many forms but you may have experienced reward schemes like cashback, redeemable points, special offers, gift cards or more evolved experiences like airline miles rewards programmes.
But the past 20 years has seen an evolution of the concept with more innovative and creative explorations in product co-creation and content, enabled by the more creative space that is digital.
Joint products are a relatively new phenomenon and can be traced back approximately 20 years old now with the likes of Stephen Sprouse and Louis Vuitton credited as being one of the first highly visible collaborations - even today, their graffiti-inspired collection is a highly prized collectible.
In fact, it's been a viable way forward for luxury brand Louis Vuitton which has subsequently partnered with tech businesses to create its LV finder and interconnected products, BMW to create a range of exclusive luggage not to mention its highly publicised partnership with skateboarding brand Supreme and most recently the NBA collaboration in the States.
Confusing announcements about a potential electric car brand partnership between Hyundai and Apple increased Hyundai's share price by more than 20 per cent, showing that even rumours of these partnerships have an effect.
Why content brand partnerships?
But when it comes to content partnerships, they are an especially cost-effective and creative way to bring two brands together that can benefit most businesses as the investment is much lower. They also benefit from a shorter timeline and lesser logistical issues than product creation or distribution for example.
Types of content partnership
Content partnerships can take a couple of different forms:
Link sharing
Where the primary brand develops the content but works in partnership to promote it, providing exposure but also advances SEO.

Content co-creation
Here's where both brands collaborate to create the content, referencing each other's products to align them both for mutual recognition with their audiences. And content can take various forms:
Branded content - telling a brand story rather than promoting products.
White papers or thought leadership – presenting news, industry insights, trends or research. This is something we've done ourselves at Dialogue, working with two complimentary organisations Disciple and entSight on brand communities and data-driven automotive luxury consumer reports.
How-to's, case studies and review-style articles to showcase joint products or deliver opinions or promotions.
Infographics – a visual representation of information or data.
Videos and podcasts – taking the above ideas and bringing them to life through video or audio and their distribution through the likes of YouTube, Spotify, etc.
And there are some established business models that already work in this space:
Free/contra

-

a partnership where one brand will promote the other for free because it adds value.

Funded

-

when one or both parties fund the campaign.

Cost Per Acquisition

-

affiliate model, i.e. one brand gets an introductory fee for introducing clients or customers.
But what's the value in content partnerships?
There are multiple benefits in collaborating with the right business.
Cost-efficiency -

With content co-creation you have the benefits of shouldering some of the costs of content creation and marketing with your partner. Or in some cases, they may be experienced content creators or marketers who can take on those aspects of the promotional mix altogether.

Reach -

One of the key benefits is reach - in one campaign, you're doubling your audience but also reaching a new audience at the same time. What's more you're able to do this with real credibility as your partner is effectively introducing (and validating) you with their audience.

Brand story -

From a content perspective, you're also giving your brand a new story, which allows you to get a little more creative with how you position your brand and offering, which is especially useful if your users are tiring of your brand messages or you're limited in the types of content you can create.

Buzz or word of mouth -

When two brands collaborate, it gives people something to talk about and is a message to take to third parties or media. From extra news coverage, traffic to websites and enhanced visibility, buzz can be a major bonus.

Measurability -

Partnerships enable you to quickly test and learn new products, services and offers easily and safely in a trusted environment. What's more, when you're using digital platforms, the type of insight you acquire will be invaluable in your future marketing practices.
How to set up a content partnership
Data and insight should be at the heart of any content partnership to ensure you get the most out of it. Each brand will want to be transparent about their audience with insight drawn from their Google Analytics and social media analytical tools together with any other previous marketing activity that's of value.
We would advise use of further tools like Global Web Index, Audiense and Pulsar where possible too to help clarify goals and any target audiences outside the realm of each brand's owned channels.
It's then about developing the right creative and shortlisting the right platforms or tools to ensure effective implementation, distribution and measurement.
Obviously the scale of this type of activity depends on budget and timing, but can be delivered relatively quickly and efficiently online for a short campaign but scaled up across multiple platforms depending on ambition.
What is also required is a lot of other softer skills and shared agendas: similar values or beliefs, consumer relevance and trust are all necessary to ensure an effective content partnership fit, so audiences respond in the way you hope.
But what is extremely valuable - and this isn't just us saying this - is the importance of having a neutral middle man who can deliver on insight and creativity, help project manage activity, ensure 'content neutrality', ensure the two parties fulfil their commitments and deliver actionable insights post-campaign.
Content partnership examples
At the heart of these collaborations has to be a natural brand, audience and content fit. Subsequently, nothing about the co-promotion should feel uncomfortable or gimmicky for the audience so you can drive genuine engagement. These collaborations will be powered by each of the brands' reach across digital platforms but can be lifted further with clever use of technology.
Luxury brands have invested in this space, often partnering with gaming companies in order to offer 'skins' for avatars for future consumers within the games themselves: Animal Crossing featured Valentino and Marc Jacobs while League of Legends incorporated Louis Vuitton into the action. Meanwhile, Tafi, a creator of custom 3D content for avatar and emojis has partnered with Champion Athleticwear.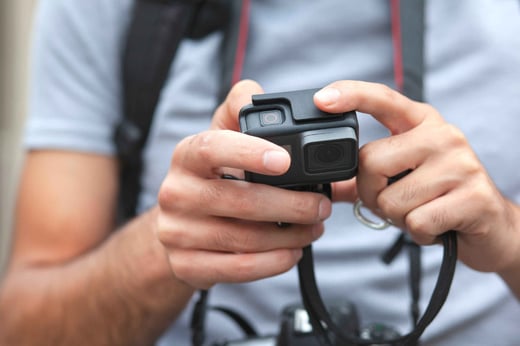 Here are a handful of the most famous content partnerships:
GoPro and Red Bull (above) - these two action-loving brands joined forces on a multi-year, global partnership which sat around content production, distribution and cross-promotion as well as product innovation.
Levi's and Pinterest - Styled by Levi's offered personalised styling experiences tailored to each user's tastes. Pinterest offered the millions of users interested in visual content, Levi's offered digital personalisation and visual-focused boards.
Airbnb and Flipboard - the online rental site partnered with content curation platform Flipboard with users being invited to explore and

"

heart" stories featuring Airbnb Experiences  which automatically entered them into a competition to win a free Airbnb trip.

The campaign also spawned another co-created campaign called Trips, which allowed Airbnb users to connect with hosts and actually book experiences when travelling.
Dialogue's content partnerships
As an agency, creating brand partnerships around content is one of our specialisms. It is, after all, an effective evolution of the traditional advertising model for some businesses, seeking to get more from their campaigns.
Below are a few examples of the brand partnership and specifically branded content partnerships we've brokered for our clients: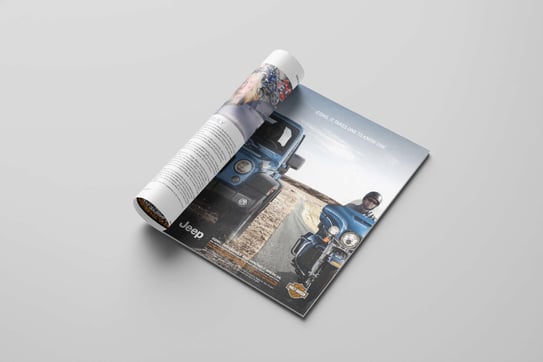 Harley Davidson and Jeep (above) - an experiential and content co-creation partnership between these automotive giants.
Badrutt's Palace and Cartier - branded content for the luxury goods business across Tower Revue magazine and digital channels.
British Eventing and Jump 4 Joy - video tutorials from the fence brand for the BE online audience.
Graff Diamonds and Bentley - branded content from the home of diamonds and fine gems for the Bentley magazine.
Osbourne Books and Center Parcs (below) - Bringing the Little Yellow Duck stories to life through the Center Parcs content portfolio.