Email, CRM and Automation
Getting straight into someone's inbox is valuable, but that's easier said than done. That's why email marketing takes intelligence and finesse above and beyond the obvious technical knowledge.
Even in the age of social media, email marketing continues to perform very well compared to other digital channels, giving brands the opportunity to directly connect with customers around the world. The opportunity to segment emails with dynamic content is one of its unique values, making your communications feel personalised for your users.
We use various digital platforms such as CRM, email and automation services to help you build communities and make them more accessible for desktop and mobile users. Optimising the channel that ultimately leads to stronger brand loyalty and sales too.
We create high-quality digital content that is tailored to the online platform and target audiences, including copywriting, images and video. We are driven by data and user insights, and we use them to deliver the best performance possible. Find out more about our email marketing services.
Want to find out what we can do for you? Please feel free to contact us to discuss what's on your mind.
Our email marketing services
Email marketing: content and design
We deliver both B2B and B2C email marketing at scale for global brands such as Bentley Motors and Harley-Davidson and can do the same for you too. We create emails that make a difference. From designing templates that match your brand and campaign identity to content that's eye-catching and clickable, connecting with your target audience – be that customers or internally. We will also help you stay out of spam filters using pre-send checks. Get email results – get Dialogue.
CRM and Automation
It's easier to retain existing customers than it is to find and convert new ones, so effective customer relationship management is an absolute must. Having your processes set up for real-time responses that solve problems and deliver solutions without a human being having to be there around the clock can have a major impact as well – who likes to be kept waiting?
Data and insight
Proper reporting and analysis of data is crucial to all digital marketing and especially email, so we continuously monitor the performance of campaigns to assess their effectiveness. We will produce regular reports – the clear and helpful kind – that include well-informed analysis and actionable recommendations on how to improve and evolve.
Commercial opportunities
We can work with you to commercialise your digital content, handling appropriate sponsorship and advertising sales for third parties within your emails as well as your own content and links.
Why email is an important part of your content marketing strategy:
Emails sent worldwide 306.4 billion in 2020
Users on social media 3.6 billion in 2020
Mobile web traffic about 50% Globally
Instagram users who follow a brand 90%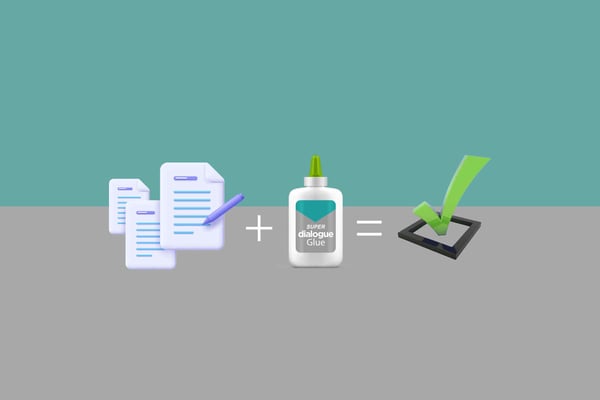 Content
How to use branded content to create loyalty and customer retention
Branded content has long been used and publicised as a marketing technique to acquire consumers,...
Read more
Dialogue creates award-winning multichannel content that inspires, informs and excites your audience. A team of marketing specialists in print, online platforms, email communications, video creation, digital media and more.





Learn more about us
Instagram



View profile
LinkedIn
Catch up with the latest news and content marketing tips on the business social media channel.
View profile
Twitter
Just as relevant in 2022, long form content is key for greater engagement and to circumvent algorithm changes. #brandcommunities
View profile