Hi, I'm Rich Berry, Creative Director at Dialogue
I head up a team of six talented cross-platform designers who work across our specialist areas.
We work with you across all aspects of design from ideation and branding through to the actual delivery of assets from digital to print. We know how to make your brand to stand out from the crowd and ensure we exceed all your expectations.
We deliver high quality design and photography/videography suited for all marketing channels, such as magazines, app creation, web and much more. We pride ourselves in delivering first-class creative services for all our clients in a variety of industries. Find out more about the services we offer below.
Want to know more or just fancy a chat? Then please feel free to contact us to discuss further!
Creation ideation
The best campaigns balance a free flow of ideas with process and structure to achieve results. We can bring this to life for you whatever you're trying to achieve through your visual messaging in print, web or video.
Branding and corporate identity
We can create your branding and corporate identity from logos to marketing assets, delivering all design elements including colour, shapes, fonts and typography to deliver a memorable experience for your target audience.
Marketing collateral creative
The modern-day marketing portfolio now consists of a multitude of assets which need to be in sync and reflect your brand identity. We can support across eBooks, white papers, reports, brochures, magazines, infographics, proposals, print materials and video, website, apps, email and digital reports.
Digital design
We can create, manage and produce all types of digital design solutions for any use: websites, email templates, social media graphics, brand campaigns, photography, illustration and animation.
Art direction
Art direction is all about combining art and design to deliver an impactful cultural and emotional response from your target audience. We create the kind of visual messaging that resonates and engages.
Ad campaigns
Using all of the skills here, we can create ad campaigns that work for your print or digital marketing, making them both engaging and memorable for your target audiences.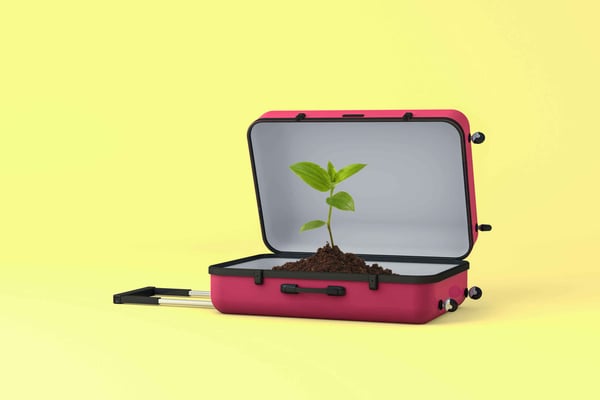 Content
How to get sustainable travel content marketing right
We're living in interesting times, especially in the travel and tourism sectors – and this...
Read more
Dialogue creates award-winning multichannel content that inspires, informs and excites your audience. A team of marketing specialists in print, online platforms, email communications, video creation, digital media and more.





Learn more about us