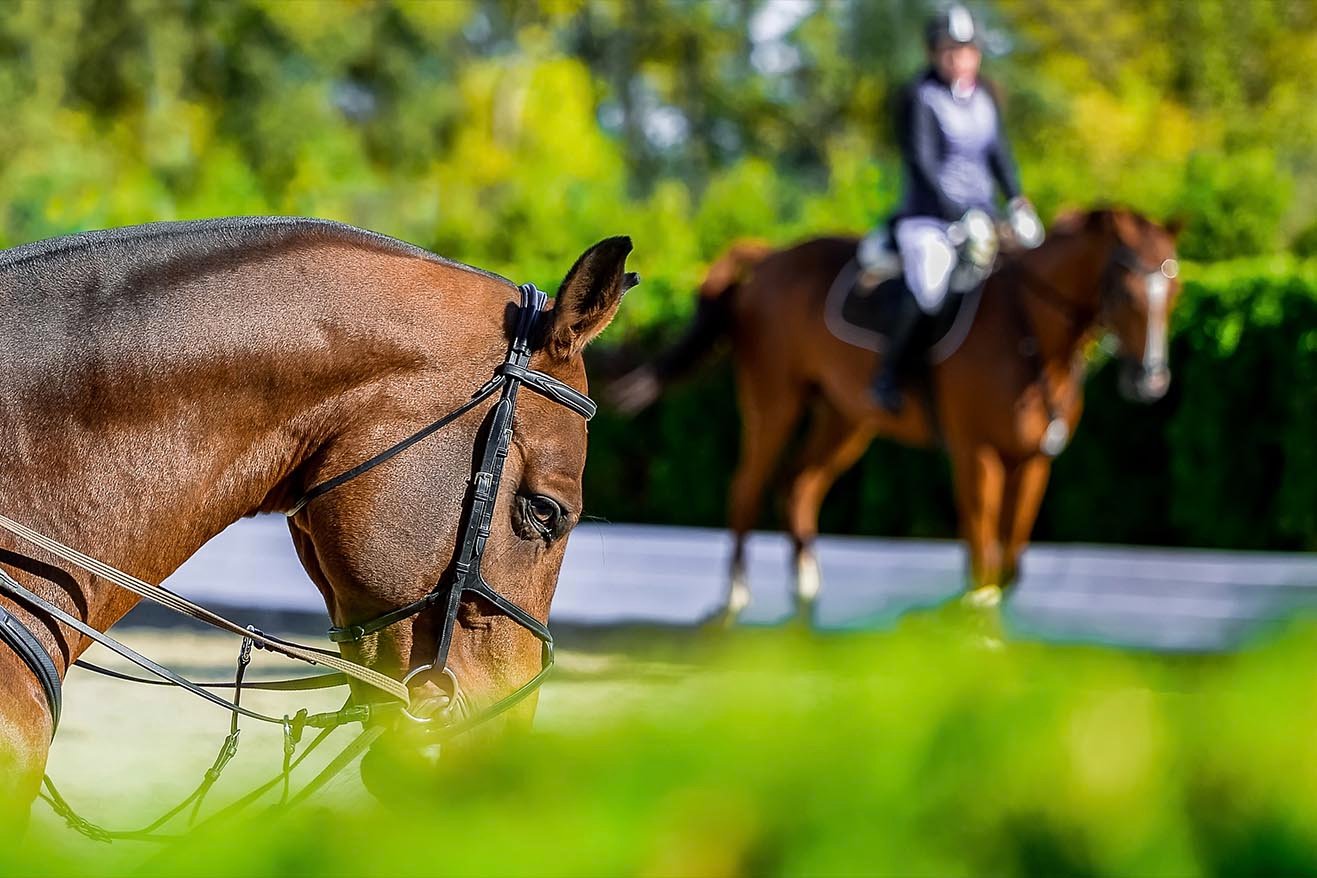 What brands need to know about equestrian marketing
Jessica Bennett,
There are 27 million people in Britain with an interest in the equestrian industry, according to a 2019 survey by the British Equestrian Trade Association (BETA), so equestrian marketing is of major importance in order to attract this valuable audience.
Understandably, relevant brands want a piece of this attractively large audience, so Dialogue did some research to find out how best to reach this audience – and the answers may surprise you.
Why is equestrian marketing of importance?
First, it's worth outlining what we mean by "equestrian industry". As the BETA survey explains, the equestrian industry is extremely varied, made up of "activities based on the use, possession or ownership of horses (core activities)" and "suppliers of horse-related goods and services for those core activities".
Core activities include consumers who take part professionally and for leisure, as well as the horse breeders, coaches and venue hosts that facilitate these activities. Supplier examples include farriers, feed companies and vets.
Secondly, it's also worth noting that the industry is in good health. As well as the 27 million-strong audience cited above, the BETA survey found that the number of riders in the UK and the amount of money they spend are both on the up. The sector is worth £4.7 billion of consumer spending per year (up from £4.3 billion in 2015). This is despite a dip in horse-owning households (which fell from 446,000 in 2015 to 374,000 in 2019) and the horse population itself (which fell from 944,000 to 847,000).
What we have is a large, broad and highly engaged audience willing to spend their money, so we decided to take a look at how brands can best reach them in 2021.
About our research
We used social media listening and audience analysis tools Pulsar and Audiense to analyse the types of conversation happening in the digital space as well as the types of community who were having these conversations, so we could ascertain what was key in terms of marketing to this unique audience.
Our research did not include horse racing. Horse racing has both cultural and economical importance in the UK, with an annual turnover of £229 million from course betting and £4.7 billion from off-course betting. Because of this, data is skewed towards gambling activity and does not give an accurate portrayal of the majority of the equestrian industry.
Instead, we have focused on other equestrian pursuits in the UK, such as eventing, dressage, showjumping, and those covered by governing bodies such as British Equestrian.
Who is the equestrian marketing audience?
As mentioned above, there are 27 million people in Britain with an interest in the equestrian industry, which means there are many roles and ways to participate covered by this audience segment.
This leads to a broad age range (18-64), with riders (37.2%), breeders (20.6%) and the media (16.2%) making up the top three segments talking about equestrianism.
Our research also found this is a majority female audience, which is highly educated (38.5% hold a degree and 4.38% hold a Master's degree). One-third are married and one-quarter identify as parents.
Wider interests include sports (where rugby is the next most popular sport after equestrian pursuits), science, education, pets, movies and TV, food and drink, shopping, and travel.
What does the equestrian marketing audience like?
Unsurprisingly, Horse & Hound dominates in the printed magazine space, whereas news outlets such as BBC News, The Guardian and The Telegraph come out on top for this audience. Interestingly, this audience is also highly likely to source information from the website of their local paper, showing a trust and affinity with traditional media.
When we look at where this audience shops, higher end brands such as Waitrose & Partners, Harrods and Selfridges are popular.
What is this audience talking about?
The equestrian-themed topics that most interest this audience are:
• Horse care
• Tack/kit
• Insurance
• Feed
These are all quite practical concerns, so there is a real opportunity here for brands to create equestrian marketing material that addresses these concerns and helps solve problems for the audience. Naturally, it's even more of a bonus if you are an equestrian brand operating in one of these areas.
Who are the key influencers in equestrian marketing?
When assessing who could be considered an influencer in equestrian marketing, we not only looked for their affinity with the audience, but also their uniqueness as content creators. This method overlooks social media accounts that are influential for the whole population to instead focus on those that are especially relevant for the audience we are analysing.
Of the top 30 influencers and brands that make an impression on this audience, one-third are people (mostly riders). The remaining two-thirds can be divided into three categories: events, sporting governing bodies and media outlets. However, brands are of much lower value to the audience unfortunately, It's not until position 44 that you encounter a product (a feed company) as an influential brand.
So, what did we learn from this?
• Top riders, governing bodies and societies are cutting through. Brands on their own are not, so it is essential for brands to work with these influencers and influential organisations.
• Traditional media is less important in this space.
• Key platforms: Twitter, Instagram and Facebook - and Pinterest scores well here too. Not so much reach via video on YouTube, but there is an opportunity here.
While a number of equestrian brands already work in this way, there's definitely an opportunity to do more or get more out of third parties.
[continues below]
Working with a governing body in print
We spoke to equestrian sales, horse equipment and equestrian services business Horsequest about their relationship with equestrian bodies and their activity in print.
"Despite being an online business, advertising in the British Showjumping and the British Eventing magazine has been one of our core marketing channels for many years.

"We use it predominantly for brand awareness – both to ensure we achieve and maintain a high quality of show jumping and eventing horses and ponies advertised on our website. And that we maintain a quality audience of buyers visiting our website too.

"As a brand that works across all equestrian disciplines, we have to be quite selective in our channels for each discipline, and we have found that working with the main governing body for the sport in each discipline has always served us well.

"We'll always update the creative we run to reflect a selection of the current adverts on the HorseQuest website, so that our advert creative is always 'new' and encourages readers to visit the site to view the adverts.

"We still see the value in print for our business – particularly when the audience we're reaching are an engaged subscriber base who're having the magazine delivered to their door."
[continues]
What should equestrian marketers be doing?
As we found with our research, there is a lack of media or channels that allow brands to effectively get in front of their audience, particularly at the moment when real-world activity is compromised because of the pandemic.
In normal times, the best option for equestrian marketers to reach their audience would be to use individuals (i.e. riders) and events linked to key aspects of the related sports.
Paid-for media would involve using riders as influencers, sponsoring events and doing some advertising via the channels that reach this audience (i.e. material from governing bodies and equestrian media).
However, this will only get you so far. Brand partnerships are a great way to increase the reach of your brand and generate some buzz amongst your audience. At Dialogue, we have facilitated and created content for several brand partnerships for our clients across many different markets, including equestrian.
Finally, though some of the above may make for disheartening reading for equestrian brands, there is opportunity still and it's important to not neglect your own media channels.
You still need to target and engage an audience for your brand which involves your own website, social media channels and mailing lists. To freshen up this activity, consider some new content marketing approaches to boost engagement and cut through the noise.
Equestrian marketing case study
NAF is a horse feed brand that is working well in the equestrian marketing space. As a brand, relying on its owned media alone would not get it far. Instead, NAF has heavily invested in getting its name out there via paid-for media.

This includes event and competition sponsorship, and hiring brand ambassadors – usually top riders – to act as influencers promoting their products via clothing at events and posts on social media. Dialogue also helped NAF to branch out into the brand partnership space, teaming up with governing body British Eventing in 2018 to celebrate the return to riding of Jonty Evans after injury, with an insightful interview and training videos created with the star.