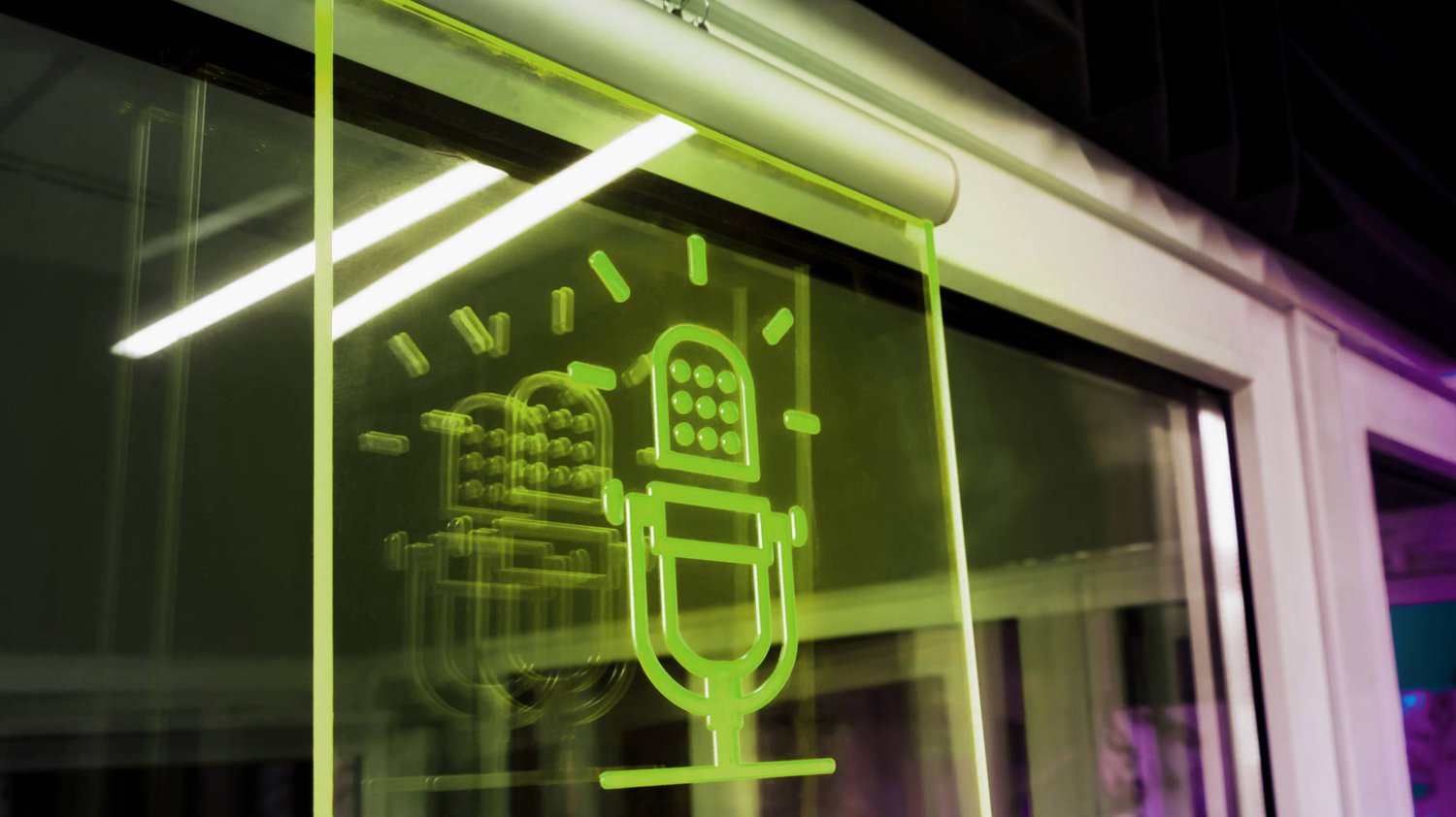 Podcasting for brands - a definitive guide
Jessica Bennett,
It's been well reported that the appetite for audio content is on the rise and so it's only natural that podcasting for brands is evolving at the same rate. It's something for any marketer to now be considering as part of their content marketing strategy.

Not only has the number of podcast listeners rocketed over the past five years, but voice search and smart speaker ownership are also becoming more popular.

Consumers of the present and future are asking aloud and listening to answers, so increasingly, it's up to content marketers to present audio content solutions for them.
Brands are also starting to evaluate how they sound; from audio branding (see Mastercard and O2) to the kind of stories they need to tell as well as how and where to tell them.
Of course, any brand wishing to create their own podcasts should tackle them as part of their content marketing strategy to get the most out of them rather than just as a knee-jerk reaction to current trends.
How popular are podcasts?
Podcasts have a huge audience. According to MIDAS data, 65.1 million hours of podcast listening took place each week in 2019 in the UK alone, which is a 50% increase on the year before.

Meanwhile, Musicoomph found that 32% of the US population listens to a podcast every month, with 22% listening every week.

With a large audience comes a broad range of podcasts. There are now more than 850,000 active podcasts and more than 30 million episodes across many different topics. The most popular genres are:

• Society and culture
• Business
• Comedy
• News and politics
• Health

So when it comes to podcasting for brands, any initial decision needs to be around genre.
We at Dialogue have created our own series of podcasts too - feel free to check out our content marketing podcast series.
Who listens to podcasts?
Smartphones are the number one medium for podcast consumption, but the format also appeals to the growing number of consumers engaging with content aurally, evidenced by the rise in smart speaker ownership. Podcast listeners are more likely to own a smart speaker.
Research by YouGov found that 23% of Brits own one or more smart home devices, while one in 10 now have two or more. 72% of people who own a voice-activated speaker say their devices are often used as part of their daily routine. When it comes to smart speakers, verbal searches require verbal answers. As voice search becomes more commonplace, the need for more audio content will increase – something of key consideration for brands.
In terms of age demographics, podcasts have a broad reach, with 67% of the total podcast audience between 18 and 44 years old. They are listened to by men and women almost equally, too.
What's interesting about the podcast audience is that they are likely to be well educated and fall into the higher end of the income spectrum. In the US, it's 45% more likely for a podcast listener to have a college degree. They are also much more likely to be high net-worth individuals (HNIs), with them having a 45% more likelihood of earning a net household income of more than US$250,000.
Why create a podcast?
Aside from access to a large audience, there are many reasons podcasting for brands should appeal:
• Podcasts are convenient for listeners and brands alike – for consumers, they are attractive as they can be listened to on-the-go or while doing another activity; for brands, they are a relatively low-cost and quick way to create content after the initial outlay for inexpensive equipment, recording/editing software (we've been experimenting with Zencastr) and hosting (check out SoundCloud and Libsyn).
• Podcasts help to and play a part in building a community – word-of-mouth is incredibly effective in the podcast world (57% of listeners find new podcasts this way), creating a bonded group of fans. They are an interactive format; you can invite questions or comments from listeners and then respond to them in subsequent episodes. They are also a great way to build relationships with influencers and reach new audiences by inviting influencers and other podcasters to be guest interviewees.
• Podcasts can help your existing content to go further – audio versions of live events or seminars make great podcast content, as well as recordings of interviews that are also printed or published online.
• Podcasts open up revenue possibilities – many podcasts include advert breaks so can provide an extra source of income for brands. However, Kobi Omenaka, co-founder of Stripped Media, cautioned against starting a podcast purely to make money in a recent Content Marketing Association webinar. Kobi instead urged people to see it as a loss leader to increase brand awareness.
• Podcasts also raise brand awareness – 80% of podcast consumers listen to all or most of an episode, meaning brand messages really get the chance to sink in, and the audience is more likely to follow brands on social media. In addition, the DMA Future Trends: Speak and Listen report found that 27% of weekly podcast listeners discover new brands via voice advertising.
Clearly podcasts are a useful tool for brand awareness, but branded podcasts need to be subtle in promoting their brand. Nobody wants to listen to a 30-minute advert.
So, what should brands do?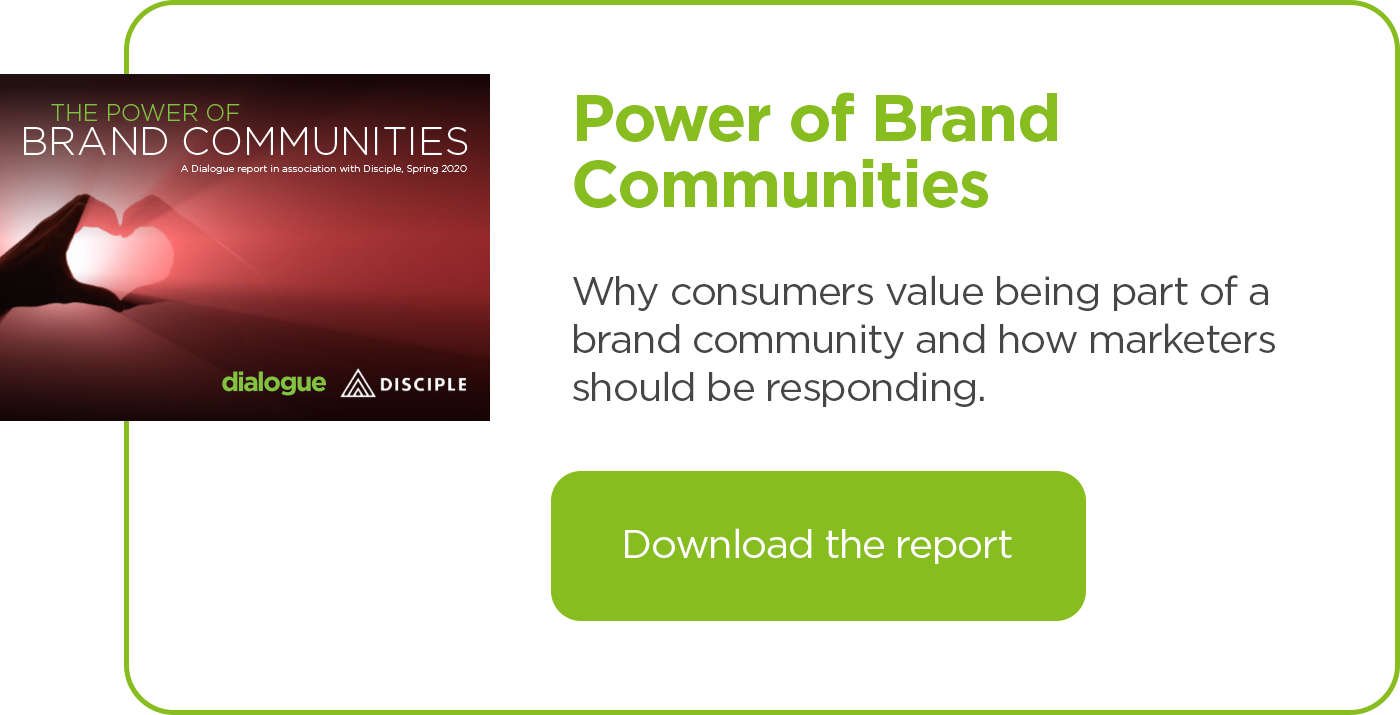 Podcasting for brands: top tips
• Be consistent – posting new podcast episodes on a regular timetable keeps listeners coming back and means it can be incorporated into their routine (e.g. their daily exercise). It's also advisable to have consistent presenters, who humanise your brand by adding a real-life voice that becomes recognisable to regular listeners, like a friend.
• Be knowledgeable – passion and expertise in your chosen subject will build trust with your audience and also make for a more interesting listen. Enthusiasm comes through in your voice.
• Be unique – as mentioned above, there are more than 850,000 podcasts, so try to offer something a bit different. This isn't as difficult as it sounds. Podcasts are person-driven, and people have lots of different opinions, thoughts and feelings to share.
• Be structured – just as stories have a beginning, middle and end, it helps to have a structure to your podcast. Not only does this help to steer conversation while recording, but it also gives the audience familiar 'markers' throughout.
• Be open – one way to avoid being overly salesy or brand-centric is to invite thought leaders from outside of your organisation to speak on your podcast. This will inevitably make your podcast more interesting as you are offering a variety of voices, but it also helps to promote your podcast to a wider audience, i.e. those of your guest interviewee.
• Be patient – no matter how successful eventually, what all podcasts have in common is that they are a slow burn. Audiences take time to build. You need to allow time for discovery and loyalty to grow.
Examples of branded podcasts
The branded podcasts listed below are good examples of how to successfully podcast for brands.
Firstly, they all have a clear purpose, whether it's to entertain or to inform and educate listeners. They do not sell. Secondly, their podcast artwork features stripped back branding – the brands' logos rarely appear and most rely on using the brand colours rather than the brand name. Finally, they are all fronted by people not associated with the brand. All of these decisions give a degree of separation that keeps the podcast relevant to listeners while subtly reinforcing the brand in their minds.
• Women in Business by NatWest: This series follows the stories of upcoming female entrepreneurs, who share their stories and their advice from a range of sectors. There's also insight from NatWest about how the bank can help businesses. This is a genuinely helpful brand podcast that is both inspirational and functional.
• The Discovery Adventures by Land Rover: After discovering that 35% of UK podcast plays happen in the car, Land Rover launched their podcast to appeal to families on road trips. A child named Sam, his uncle and his dog called Rover set out to discover who is behind nationwide GPS disruptions, visiting some of Britain's best locations along the way. High profile figures such as Sir Ranulph Fiennes, Chris Packham and Kate Silverton star, while the binaural recording mimics how humans hear and creates an immersive listening experience.
• True Tales of Luxury by Harrods: Launched in March 2019, this podcast sees journalist and broadcaster Mariella Frostrup asking what luxury is in the modern world and exploring the relationship between people and the luxury items that they own. Designers, artists, craftsmen and other artisans share their personal viewpoint on the topic. Luxury is undoubtedly one of Harrods' brand values, so creating a podcast that emphasises this while engaging the target audience is a smart move.
• 2 minutes of Zen by Zendium: Zendium is a toothpaste brand and their podcast series features straightforward wellness techniques to do while brushing your teeth for the recommended two minutes. Experts instruct listeners on squats and yoga poses, as well as calming mindfulness methods that can be done while taking care of your oral health. It's a genius idea that proves there are no strict rules on podcast length; it just depends who you're aiming to engage and when.
• The Sauce by McDonald's: This podcast cleverly turned a PR nightmare into a successful series. Szechuan sauce was first served by McDonald's in 1998 to promote the Disney film Mulan. In 2017, popular comedy cartoon Rick and Morty featured the sauce in an episode, prompting a petition to bring back the product. McDonald's did, but a subsequent shortage led to riots. This podcast follows the popular investigative format addressing the issues and cleverly rebuilding the brand's reputation.
And naturally, we'd love to promote a new series of automotive podcasts that we've just produced for one of our clients, Harley-Davidson, UK and Ireland.
Summary
Ultimately, a branded podcast should be a tool for brand awareness that has a unique, entertaining or informative angle without any overpowering brand messaging.
It doesn't have to be an expensive investment for brands, but with voice search and podcast audiences growing, it could prove well worth the effort as part of your content marketing strategy.