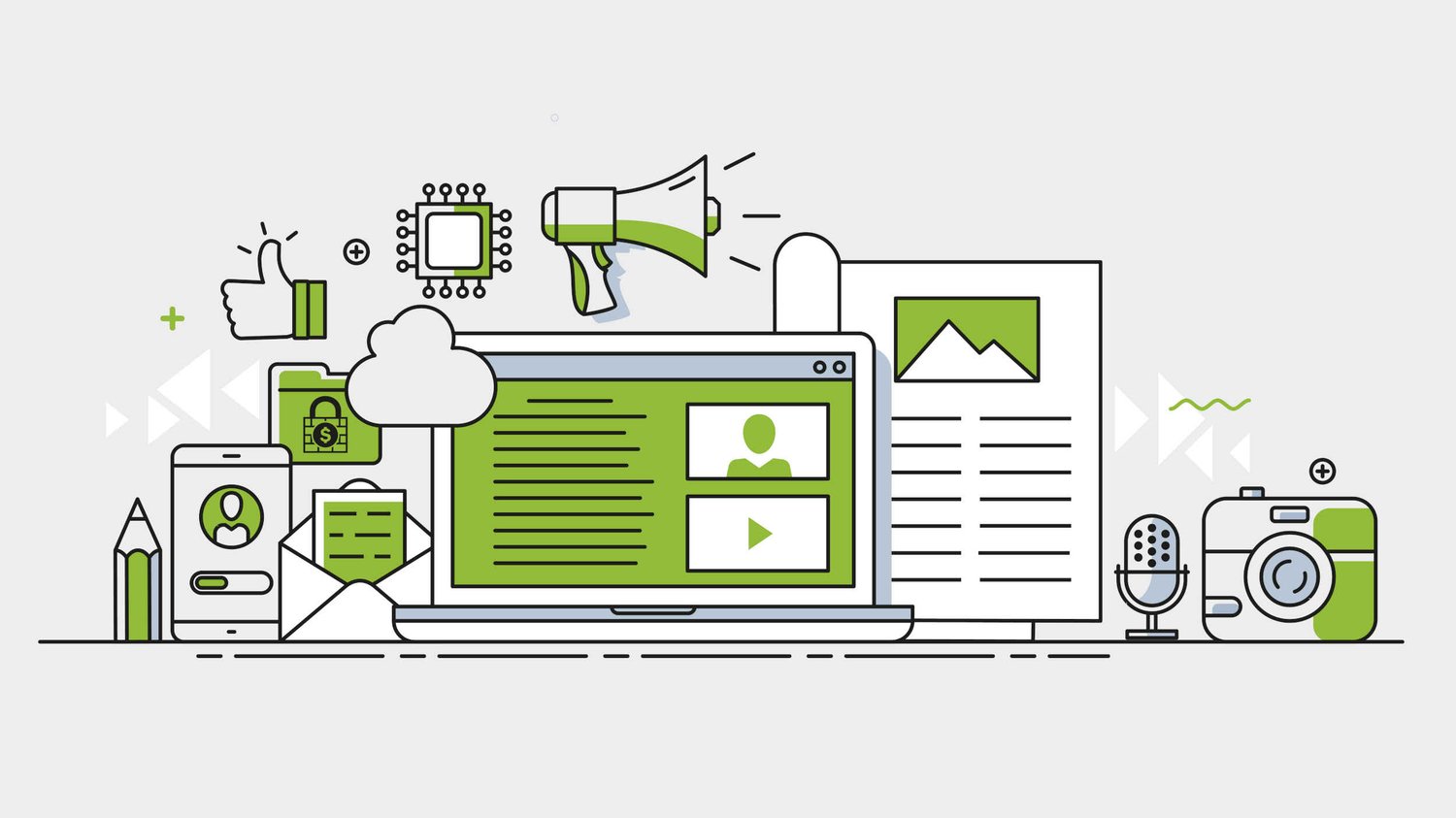 Content strategy 2020s: the new content and media mix for brands
Howard,
Content strategy, content marketing and branded content has exploded over the past 20 years as new digital platforms have evolved. At the same time, marketers now better understand the value of content as both an acquisition and retention tool in the marketing mix.
But with so many platforms and content types it has become much harder to be heard.
How to get your content strategy right now
With the power of hindsight, we'd all probably like to go back and tackle our content strategy differently from the start, but many brands now have a jumble of platforms (ever-changing due to the impact of Google, Facebook et al's algorithms) through which they're pushing the same content whilst hoping to achieve much more. And are just adding on new marketing initiatives as they gain favour.
However, there are many brands and media businesses successfully managing the new content and media mix and even generating revenue from the content they're developing. For most brands, this new content mix (or elements of it) are valuable considerations – as is the understanding that not all content does the same thing: a multi-faceted proposition can crack several different nuts.
Sadly, there's no magic bullet to figuring out what's best for your brand and no business is ever the same as another, but here are some considerations on how to win at the new content and media mix when it comes to content.
1. Digital content
Shouldn't we all be blogging? Updating our social media accounts? Yes, there's no getting away from the fact that it's all a part of the marketing mix these days. The Drum has some interesting insights into what brands can expect in 2021.
However, the creation, management and distribution of content requires data-insight, attention, skill, time and increasingly revenue to ensure it's actually seen by the right audience.
Video is arguably the most powerful and impactful element of the digital content mix, but again, requires the above approach: How are you going to get your audience to see it?
Long gone are the days that content marketing is just about editorialising the brand. It makes sense therefore to tie this activity to very real business objectives from sales to brand building but also – and ideally – to other ways content can generate revenue – see below.
The key question to ask is can your content work harder? Do more? Are you giving too much away for free?
2. Print media
Print media has struggled over the past 20 years as a result of increasing digital dominance.
However, there's now new insight that shows that print plays a very important and – significantly – unique role in the marketing mix particularly around discovery, engagement, longevity and reach.
No other media platform offers any brand this same mix and so is valuable as part of any content strategy.
A branded magazine or print product funded or part-funded by advertising can therefore provide real value.
"Often for businesses with a community or a membership organisation, print plays a vital role in bringing together what's happening in the real and digital worlds – take this away and it can have a detrimental knock-on effect on the community. Time and time again in readers' surveys, print comes up as the number one membership benefit.

"Print creates an emotional connection with the audience and provides something tangible for them. It therefore has perceived greater value than anything digital as part of the community offering."

Dialogue agency director, Zoe Francis-Cox
While there are often valid concerns around costs and sustainability, print can be highly adaptable and still be delivered in a way that's valuable for the business.
For example, can you use insight from your digital platforms to inform it? Can you create a print-on-demand book for people to buy? Can you turn your catalogue into an ad-funded magazine?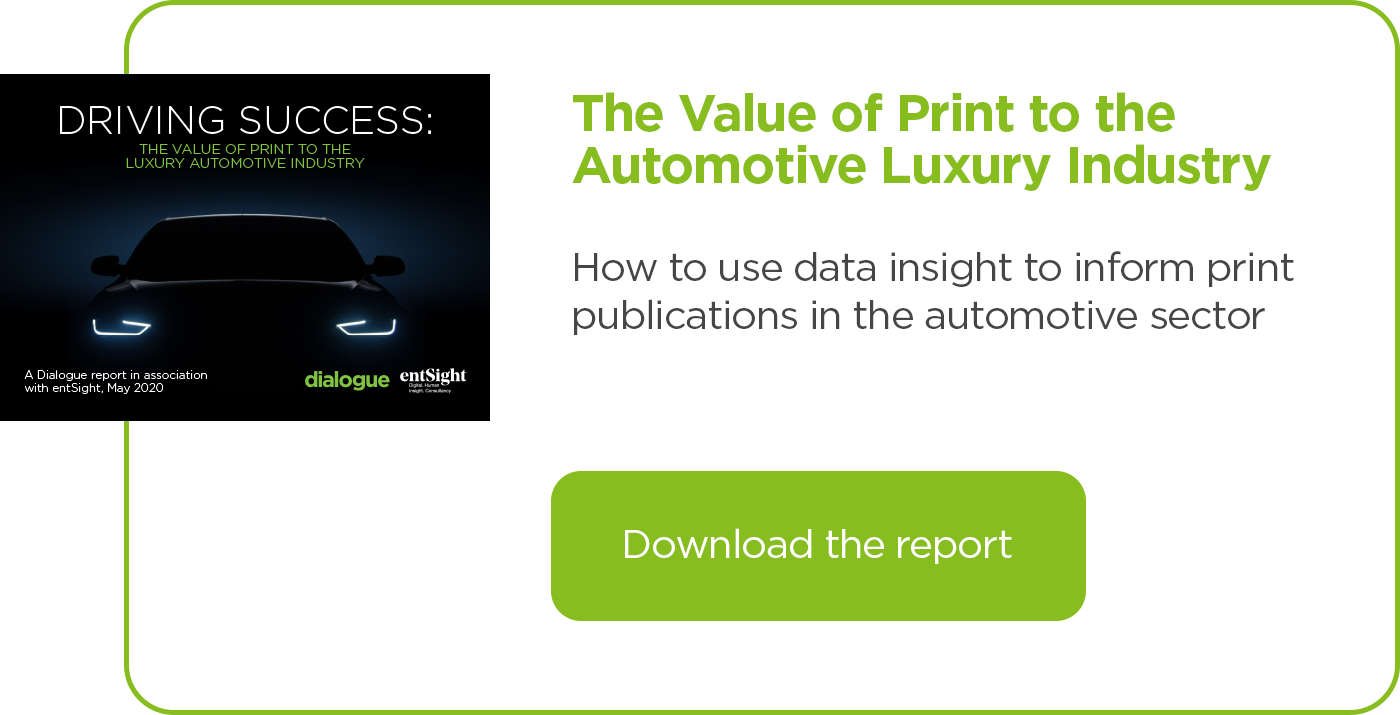 3. Paid for subscription services, paywalls, archive access or user donations
Historically, it's been very hard to get audiences to pay for content digitally. But they do if it's valuable enough to them… Netflix anyone?
There are a number of passion brands who have real status for their audiences and offer a wealth of content or expertise that either isn't readily available elsewhere or where it is, is of significantly lesser quality or value.
Content shouldn't just be blasted out into the digital world where its value is downgraded as part of the blah blah blah. It can be packaged up and turned into a commercial product in its own right.
The question to ask is, what will your audience pay for?
4. Online courses, workshops and downloads
Following on from the above point, often it's possible to package up expert content in the form of a course – you may have noticed a surge of this type of activity during lockdown.
For instance the Guardian offers masterclasses in journalism, business, creative writing, personal development, lifestyle and for business.
Again, the question to ask is what will your audience pay for? And are you able to support this type of activity through your existing channels or with marketing?
5. Brand partnerships
Partnerships rock. Two is always better than one, particularly when it comes to audiences.
Brand partnerships are nothing new but digital has propelled them. And content is the glue that can bring two businesses together.
Brand partnerships allow you to reach a new audience with credibility and gives your brand another story. Brand partnerships through content allow you to get a little more creative with how you position your brand and offering.
It also affords you an opportunity to test and learn as well as providing you with extra insight and measurable results.
And that partner brand can even pay you to do this.
For example, in March 2020, email software service, Mailchimp acquired Courier, who were producing a bi-monthly magazine and newspaper full of educational and inspirational content for modern entrepreneurs and small businesses. Also of value to the Mailchimp audience.
"We share so much in common with them—their values, their deep empathy for their audience, and their desire to enable their audience's success. We're excited to help fuel their growth and make Courier more widely available to creators and entrepreneurs around the world."

Mark DiCristina, VP of Brand and Mailchimp Studios
Dialogue also brought together two of its clients, Jeep and Harley-Davidson in a unique partnership. There are distinct similarities between the two brands – the American heritage and the customers' affinity with adventure. The partnership presented itself with a mix of event and content outputs. Jeep offered HD enthusiasts adventure driving experiences at HD events and content focused on people who were customers of both brands was shared across both brands' print and digital channels.
6. Brand communities
There is a distinct difference between brand communities and social media.
A brand community is a group of people who have developed loyalty or an emotional attachment towards a company, organisation, artistic or sports venture after purchasing their products or engaging with their services in some way. The community has a shared sense of values and purpose which inspires its members to seek regular connections with the brand and with each other both online and offline.
Historically, automotive brands have operated in this space with membership clubs which exist in both the real and digital worlds while offering post-purchase incentives and offers as well as content.
Arguably, Harley Davidson has the most famous brand community with whom Dialogue has long-worked but Rolls Royce's new community app sees the luxury brand looking to connect more deeply with its UHNWI network.
But it's not only for automotive businesses, brands like Sephora, Adidas and Patagonia have their own separate, dedicated platforms where they are able to connect with their most ardent fans in their own brand setting in a way that's similar to social media – just not contaminated by other messaging or third parties.
"Brands often underestimate the importance and potential value of communities. It's the one place where they can harness, amplify and even directly profit from their customers' passion for the product and what it represents."

Benji Vaughan, Founder and CEO of community software platform, Disciple
These distinct communities provide real value to their members but also are a key tool for brands looking to understand their audience, develop retention strategies and build valuable word of mouth.
This also makes them attractive to third parties or partners therefore, wanting to get directly to these valuable micro-brand ambassadors.
7. Influencers
Influencers have become a new consideration in content strategy, adding to the reach and acquisition part of the funnel. However, the jury is still out on their role post-Covid 19 as brands re-evaluate their budgets.
On the whole, to date, influencers have been looked at as 'digital billboards', providing 'eyeballs' on products. For some sectors, like fashion and beauty, in particular, this has been of real value.
The reality is that brands need both brand-driven quality content *and* user-driven quality content to ensure they're attracting and engaging audiences.
As Lisa Targett from influencer agency, Tribe says;
"Brands are really missing an opportunity by not having their customers shape their advertising. If the content isn't personalised, your brands are not able to make the impact that they ideally want to be making in the digital world."
How the influencer model develops in the post-Covid world is yet to be seen but a move to working with less, but more authentic, influencers who best represent the brand and act as ambassadors wouldn't be hard to imagine.
8. Podcasting
Podcasting is the latest media format to gain favour with brands – and it's easy to see why. Getting an audience to engage in such an intimate way and for longer periods of time signals deep engagement. The kind of engagement you're unlikely to be achieving on any other digital platform.
However, it's not a medium through which to heavily promote or sell, instead lending itself better to showcasing brand values.
If you're more concerned with brand building, then this is a great platform to do so – but again, requires marketing muscle and a content strategy to ensure it can actually be discovered in the first place.
Check out our definitive guide on podcasting.
9. Digital advertising
While advertisers understand the value of targeted (quality) audiences, they still value reach (quantity). For most businesses, their audience reach on any one media platform is not of sufficient value, however, and so gets bundled together with other businesses' platforms across the advertising mix (which is increasingly data-driven, automated and complex).
For some businesses, offering display advertising across their platforms can provide an extra revenue stream; for others, it will help support or pay for the content or website management. However, for others, looking to emulate the print model in digital, it's likely to prove woefully inadequate and may often mean losing any relationship with advertisers or potential supporters.
Brand partnerships around content is a much more compelling proposition than display advertising therefore.
In summary
Of course, all the above is governed by the audience, what the audience wants and the brand's relationship to them – not to mention, their value to third parties.
For many businesses, any of these platforms may not deliver significant revenue on their own. Instead any new content strategy must use a mix of platforms and take a joined-up approach for results that are more powerful not only for the audience but for any potential partners.
To thrive, brands need this holistic approach.
As we said at the beginning of the article, every business is different, but Dialogue can help evaluate, formulate and implement a viable and valuable content strategy, using data-insight, creativity and experience.