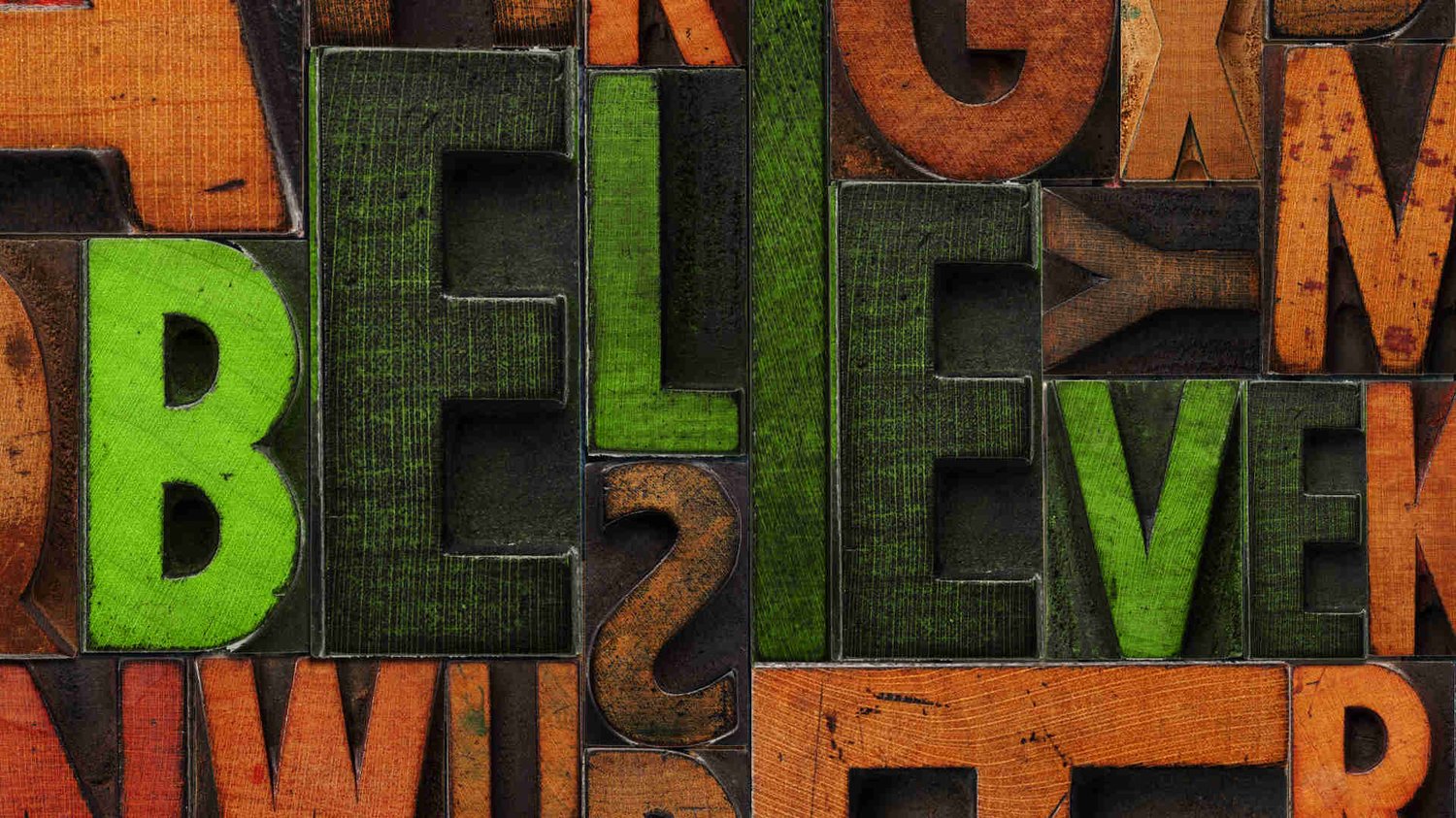 Print media advantages you'd be crazy to ignore
Howard,
There are distinct print media advantages that have been overlooked since the arrival of digital, which has chipped away substantially at its reputation, reach and revenue.
But to ignore print as part of your membership offering, content marketing approach or as part of your advertising campaign is to compromise what you're doing.
And there's never been a better time to believe in print.
Print media advantages #1: Commercial benefits
For businesses and brands:
One of the criticisms often levelled at print or contract magazines is that they're expensive. So when budgets are cut, print can be one of the first things to go.
Yet for niche audiences, which brands or membership organisations generally have, cutting off any contract magazine also cuts off a source of revenue through advertising. Revenue from digital advertising can be much, much lower.
According to socialaxcessconsulting.com, the costs for 1,000 impressions are £13 in a magazine versus £2 in social media.
To get rid of print in its entirety also means withdrawing access to a valuable media platform through which to engage in branded content or brand partnerships, where content needs to straddle multiple platforms to target the niche audience.
Find out more about the rise in brand partnerships.
Meanwhile, there are many new-style publications like Port, Inked and Limbo which have rethought or reversioned the ad-funded publication model in favour of a B2C sales model, giving them more creative freedom.
In terms of costs and potential revenue, there are increasingly multiple options in this space.
For advertisers:
Yes, print advertising is more expensive than digital. There's no getting around it, but it's because brand and membership organisation publishing offers access to a highly valuable niche audience combined with engagement and longevity. See below.
Yes, digital or social media advertising can provide data insight and lead the consumer directly to your website. But this disruptive means of advertising doesn't work well for all sectors, though for beauty and fashion it's a godsend.
However, consumers rarely buy on their first click. They need to build awareness of a brand or offering and this takes time and engagement. Switch off your digital advertising and, unless you're an established brand, you're often switching off your memorability at the same time.
Print media advantages #2: Engagement
For businesses, brands and advertisers:
Print demands a different level of attention from its readers. Audiences engage much more deeply through print publications, where their attention is focused. Digitally, we just don't connect in the same way when we're on the move, scrolling, being invited to click elsewhere or getting pop-up messages of more importance.
The 2015 report for the United States Postal Service by Temple University revealed,
'The results of the study showed that participants processed digital ad content quicker. However, participants spent more time with physical ads. When viewing physical ads, participants had a stronger emotional response and remembered them better. Physical ads, though slower to get one's attention at first exposure, leave a longer lasting impact for easy recall when making a purchase decision. Most importantly, physical ads triggered activity in the area of the brain (ventral striatum) that is responsible for value and desirability for featured products, which can signal a greater intent to purchase.'
This was echoed by a previous report by MillwardBrown which revealed:
- Tangible materials leave a deeper footprint in the brain.
- Physical material involves more emotional processing, which is important for memory and brand associations.
- Physical materials produced more brain responses connected with internal feelings, suggesting greater "internalisation" of ads
For the publisher, another value of print is in brand immersion, where the consumer gets a real and palpable sense of the brand's values.
For the advertiser, the value is in the right type of readers' attention. For example, we recently conducted a report on the value of print to the luxury automotive industry.
The data showed that the top 10 per cent and 25 per cent wealth groups discovered new brands and products more through print, but also that both editorial and advertising were of significance for this audience, indicating that magazines often play the role of an evolved 'brochure' with the advertiser as 'educator'.
Print media advantages #3: Quality, longevity and experience
For businesses and brands:
A laptop, tablet or phone can offer interactive, cool and fun experiences but it can't replace the quality of paper, beautiful covers, long-form journalism, artistic photography and professional art direction.
And for that reason, print sticks around for the people who consume it. It's in our houses and on our coffee tables. It's a real world experience.
For advertisers:
Your advertisements benefit from the association with these levels of quality and they stick around too – especially in niche, interest-led publications where consumers use them as both inspiration and a resource.
According to Two Sides research in 2017, consumers worldwide prefer to read the printed version of books (72 per cent), magazines (72 per cent) and newspapers/news (55 per cent) over digital options.
Many respondents also indicated that reading in print is more enjoyable than reading electronically.
Print media advantages #4: Its unique role
For businesses and brands:
Print can play a distinct role, or even many different roles for brands or membership organisations creating their own publications that goes beyond revenue-generation. (see above).
For all businesses, print allows their audiences a great insight and deep dive into their values. As a metric of brand immersion, only the podcast or longform video can really compete. Imagine your audience spending quality, engaged time with your business – what's better than that!?
For membership organisations, their publications are often part of the membership package. In our experience, it's often cited as the most important benefit, so to take it away is doing your audience a disservice or fundamentally disrupting the business model.
It can also provide an important bridge between the real and digital worlds. Audiences may not be able to attend real-world events or may miss key messages in the digital or social worlds, but print can encapsulate and bring to life both.
Magazines are a key part of brand communities therefore.
Find out more about the Value of Brand Communities in our report.
If digital is already operational, it makes sense to add in a print option or magazine to take your brand or business to the next level.
For advertisers:
Again, we come back to the importance of reaching a targeted audience.
And often this is part of a brand awareness strategy where longevity and engagement is key. It's rare for consumers to be activated through just one advert – that's expecting a lot of the consumer – but as part of a series and/or combined multi-platform campaign, it helps the consumers join the dots.
Print media advantages #5: Trust
For brands and businesses:
According to the Digital News Report 2019, conducted by Reuters and the University of Oxford,
'The growth of partisan agendas online, which together with clickbait and various forms of misinformation is helping to further undermine trust in media – raising new questions about how to deliver balanced and fair reporting in the digital age.'
If consumers can't trust media, then there's a huge opportunity for loved brands and organisations to step in and fill that role for their audiences. And increasingly, they are doing so.
Print can be key in the mix because social media is also under scrutiny due to a number of high profile scandals and internal problems.
For advertisers:
The same Reuters-Oxford University report revealed concern about misinformation and disinformation for consumers was high, despite efforts by platforms and publishers to build public confidence. In Brazil, 85 per cent agree with a statement that they are worried about what is real and fake on the internet. Concern is also high in the UK (70 per cent) and US (67 per cent).
What's more, context is so significant for advertisers – more than 1,000 brands in 2020 have boycotted Facebook because of its response to hate speech on its platform and significantly, their adverts' potential adjacency to it.
The Stop Hate for Profit movement encouraged advertisers to boycott Facebook until the social network makes a better effort to remove racist material posted on the platform.
Running advertising on digital and social media involves using various platforms to set up ads which are then distributed across the digital landscape automatically – hence the problem.
In print, there's a very human quality process through which ads are created and managed to ensure this type of problem never happens.
Context is key. And it's most controllable through print.
It's always worth considering these print media advantages not in isolation but as part of a wider communications strategy.