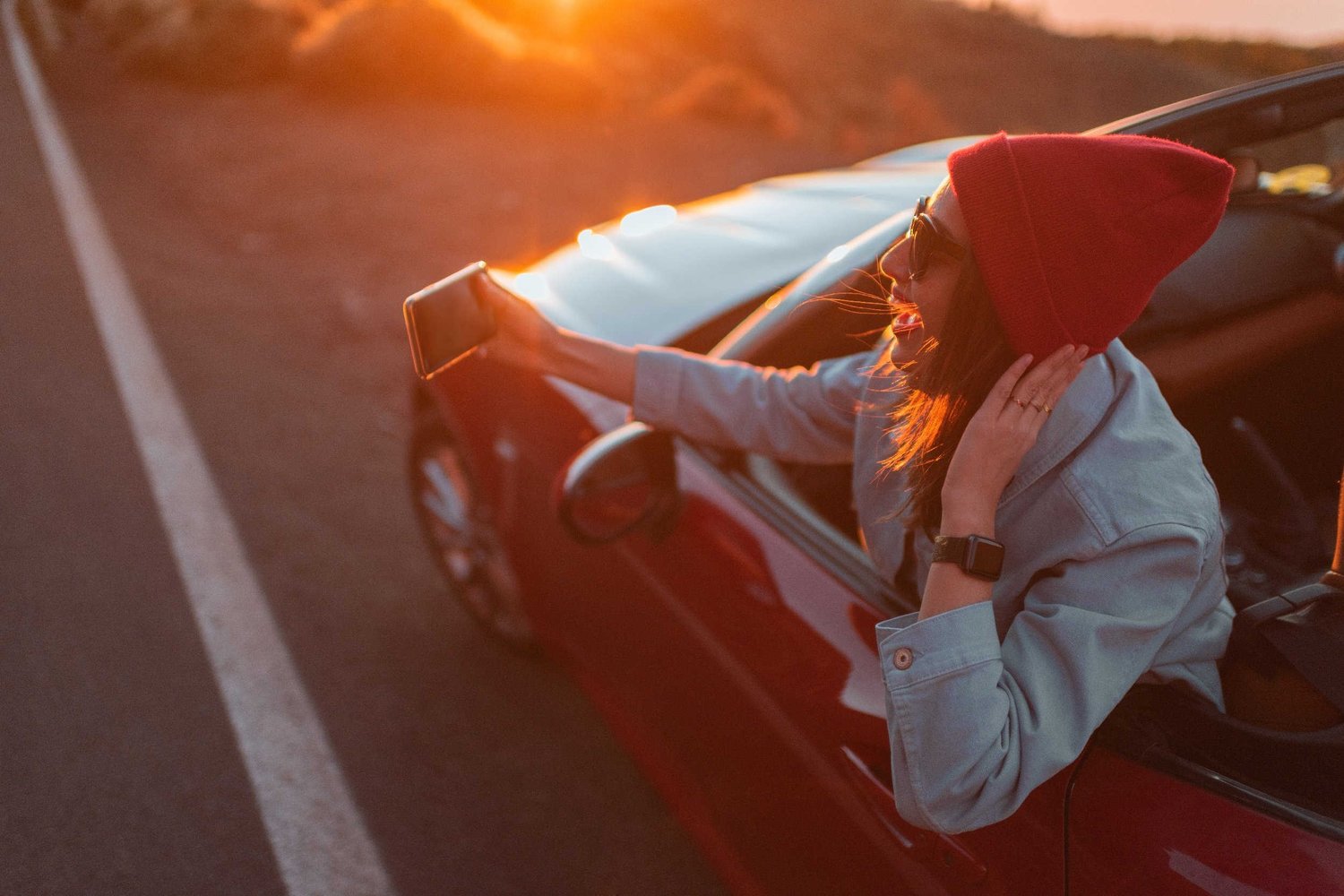 How to access the value of automotive influencers
Mary Munford,
Automotive influencers are nothing new – you can discover some automotive social media examples here – and for the past century, marketing has evolved with automotive and other brands regularly recruiting celebrities and authority figures – influencers in all but name – to woo consumers.
From a surprising but eye-catching partnership between Dodge and child film star Shirley Temple in 1936 to the Mercedes-Benz 2019 Superbowl ad featuring rapper and actor Ludacris (TV audience: 98 million), automotive marques have always sought new ways to start conversations around their products.
And with the advent of the internet and more specifically Instagram, the situation has been democratised as regular folk started to wield influence through the content they've been creating.
Macro, micro and nano automotive influencers
This should surely make automotive brands and influencers perfect partners but it's not quite as simple as signing up a star to create some bespoke online content, such as singer Paloma Faith covering Mama Cass's 'Make Your Own Kind of Music' for Skoda in 2018.

This tactic may be useful for media coverage, but it can also be indicative of a "disjoin between top-down approaches and those borne out by user-focussed insight."
So how do automotive brands reap the rewards of working with influencers?
Lisa Targett, UK general manager of Tribe, whose app connects brands with influencers of all tiers, says influencers of all tiers are key in satisfying automotive and other brands' increasing need for online content.
"There are over a billion users on Instagram who are not only making beautiful content, but are actively, proactively, wanting to share that content and… feature brands in it, whether they're tagged or not. Everyday people on social media are developing and growing huge audiences.

"I think about how beneficial customer-generated content is from an ad-efficiency perspective; brands are really missing an opportunity by not having their customers shape their advertising. If the content isn't personalised, your brands are not able to make the impact that they ideally want to be making in the digital world. We really feel like customers are the fastest growing creative solution on the planet."
Content creators
These content creators may not have the social media reach of celebrities but Lisa argues that's one of the positives of micro-influencers, those with an audience from around 2,000 to 10,000 for whom the recent social media algorithm changes have been slightly less impactful.
As she says: "If I comment on a Kim Kardashian post, I'm not sure she's going to write back. When the audiences are smaller, they're far more engaged because there's back and forth conversation."
There's another bonus too. People trust influencers. According to Edelman's 2019 report In Brands We Trust, 63 per cent of 18 to 34-year-olds trust what influencers have to say about brands much more than what brands say in their own advertising. More than half (58 per cent) also said that they had bought a new product, because of an influencer.
Interestingly, only 18 per cent were drawn to an influencer because they had a vast army of followers.
As Edelman says: "In terms of trusted influence, size doesn't always matter. Consumers will continue to follow influencers as sources of information and inspiration as long as they feel trust is part of the value proposition."
Lisa Targett echoes that view.
"Brands have to be authentic," she says. "Otherwise, consumers are going to switch off. It's exactly why influence marketing has emerged so quickly – because people trust everyday people."
Automotive influencers case study 1: Porsche
Porsche is one automotive brand that recognises the value of relatable, inclusive content, though the Type7 Instagram account is a slightly different take on the authentic automotive influencer.
While Type7 certainly qualifies as a micro-influencer (85,000 followers), it is actually supported by parent company Porsche AG, though there's nothing overtly corporate here. Led by social media expert Ted Gushue, the target audience is under-35s and the approach is clear: third party rather than partisan. As Ted told Matt Master, editor of Dialogue-produced Porsche Post, the magazine of Porsche Club GB, the way it reaches out to followers is super subtle.
"We want to get on their radar without just saying 'Porsche is the best' constantly. We want Porsche to be part of the larger conversation about design, art and lifestyle. Take any piece of iconic design and you can draw an association with Porsche. That's the link we're trying to make anyway, a subconscious connection with Porsche."

"We're more interested in the people who aren't even considering buying a car at all. That's our dream customer. There are already 10,000 channels devoted to Porsche guy. But the analyst at a bank who's just had his first big bonus, lives in the city and doesn't even own a car – we want to get in the room with him."
Lisa Targett is all in favour of that longer term approach. She says Instagram is a great place for consumers to connect around passions and values, including environmental concerns, in order to influence decisions that could be made years in the future.
"Car brands specifically should play in that space," she says."They're doing incredible things with technology and how the lightening of their footprint on the plant completely aligns with charities or young brands that are championing change in that space. They should align, they should piggyback, so that over the next eight years it takes me to think about what car brand I should even start to consider, they're on my shortlist."
Automotive influencers case study 2: Toyota
Toyota recognised the power of influencers and passions around environmental issues to promote its Mirai hydrogen fuel cell vehicle in 2018, by inviting three micro-influencers and blogger Jonathan Levy, AKA Zero Waste Guy, to test-drive the car in California.
The partnership produced some impressive results particularly relating to brand awareness, including:
a 176% lift in having heard of/being familiar with a Mirai
a 100% lift in the likelihood of buying or leasing a Toyota Mirai in the next six months
a 76% lift in recognition of the Mirai as a leader in alternative fuel vehicle powertrain technology.
Automotive influencers case study 3: User-generated content
Automotive brands are increasingly harnessing user-generated content to strengthen their online presence and enhance it with authentic, trustworthy voices. BMW uses #BMWrepost to share images taken by brand enthusiasts with fellow fans worldwide and to date it has clocked up some 1.4 million posts.
Land Rover, meanwhile, used Tribe's platform to celebrate the iconic vehicle's 70th anniversary in 2018, asking owners to share their adventures and the excitement and joy of their road trips. The resulting posts produced 164,000 likes and comments.
Says Lisa Targett: "We have these amazing videos of Defenders out in the Cotswolds… and people taking pictures of ones they found on the street saying 'absolute dream car' and just celebrating that it was 70 years of Land Rover.

"It's not pushing products and that's fantastic. These campaigns are about aligning with values or just amplifying the brand."
Influencers and automotive brands: The future
If there's a message in the fast-moving, ever-evolving influencer world, it's that automotive and other brands cannot afford to be left behind: they need to take the initiative, become part of the conversation with their customers – and shape the directions it takes – because the conversation is happening already, with or without their participation.
"If you've got a big brand and you stand for X, Y and Z, then a lot of brands feel they're the only people who can communicate that," says Lisa, who warns that many brands have been slow to join this revolution.

"But the reality is that people are communicating it without your permission anyway. So you might as well get involved, and listen and take part. There are some really well loved brands that need to be innovative and understand where their customers are."
There's no doubt that influencers have been the most contentious arrival in marketing over the past ten years, but it's unlikely that they'll disappear anytime soon. For the right-thinking brands, they can start conversations, develop and initiate user-generated content and trigger word of mouth in the right places online.