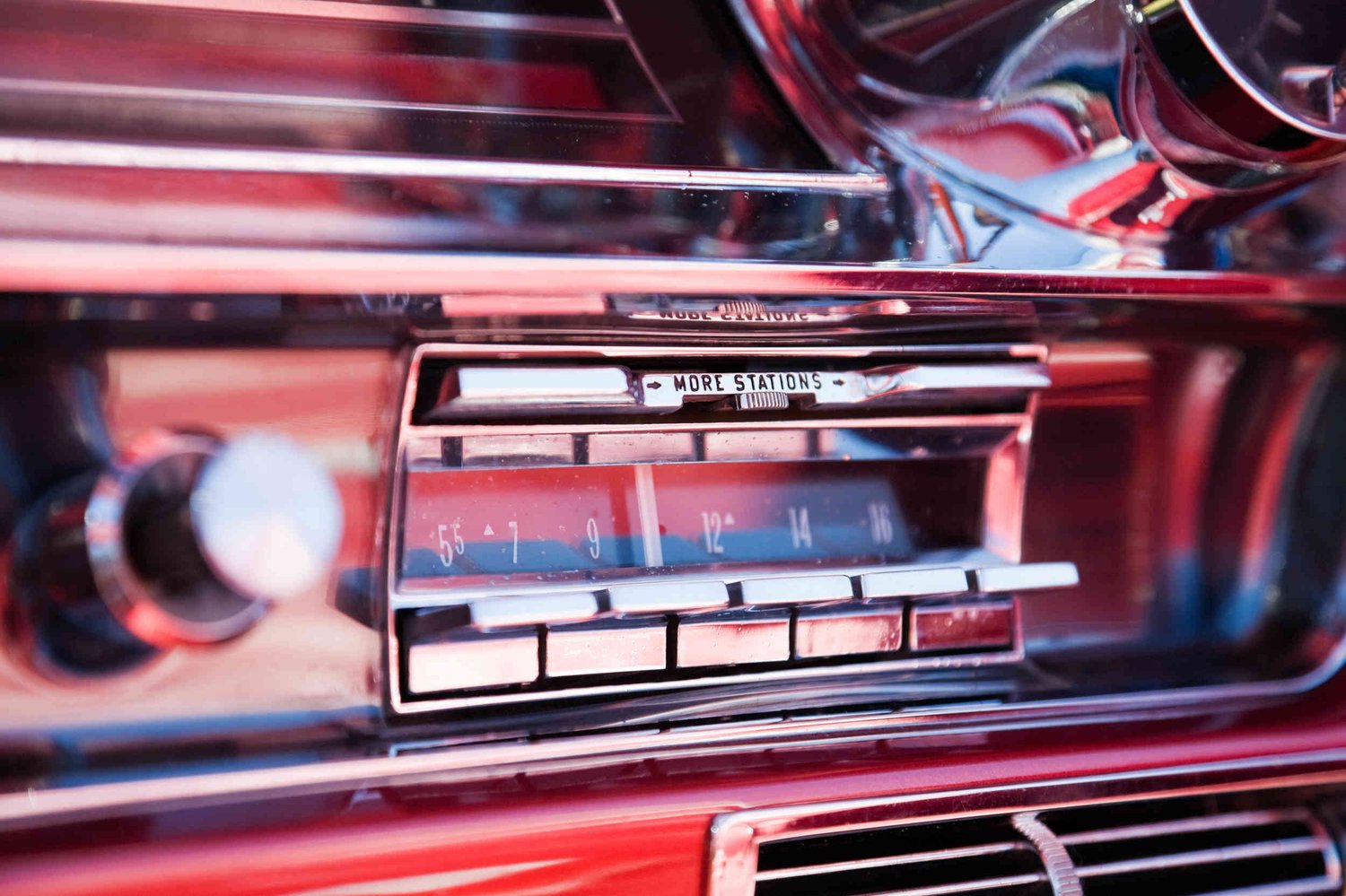 Best car campaigns: are Paloma Faith, Will.I.Am and Nicki Minaj worth the price tag?
Howard,
Automotive brands have been aligning themselves with music to deliver new car campaigns and marketing initiatives. We spoke to various experts within the industry to gauge the effectiveness of these initiatives…
Music and car campaigns go together like… well, the connection has been there since Paul and Joseph Galvin developed the first dashboard radio and named it the "Motorola" (short for motorized Victrola) and demonstrated it in a Studebaker back in 1930.
Car campaigns with music
Music has provided the soundtrack for generations on the road, launching countless spin-off driving-themed compilation albums and lyrics like: 'When this wonderful world gets heavy / And I need to find my escape / I just keep the wheels rolling, radio scrolling / 'Til my sins wash away' – Maren Morris, My Church
Strangely, the connection hasn't been as overt in car campaigns despite some memorable moments: remember a Citroen emerging out of Grace Jones' mouth in the desert or James Brown beating the devil in a short film with Clive Owen and Gary Oldman for BMW?
As music videos have started to feature product placement, so have the likes of Swedish House Mafia and Britney Spears among others obliged for the likes of Volvo and Lamborghini – you can enjoy a romp through the most shameless/shameful product placements here. Definitely worth doing if only for Avril Lavigne's 'Oh my new Sony phone is ringing.'
Recently the link between music and car campaigns has come into focus again with three key outings: Paloma Faith for Skoda, Nicki Minaj for Mercedes and Will.I.Am for Lexus.
'With car sales nose-diving manufacturers are turning to ever new sales tactics. For years, Jaguar Land Rover have used celebs from both the film and music world, it helps bring the brand to a new, younger demographic.
Skoda are the newest non premium brand to try this tie in, by using Paloma Faith as their frontwoman for the Karoq SUV,' says Adam Tudor-Lane, editor of top automotive blog, carwitter.com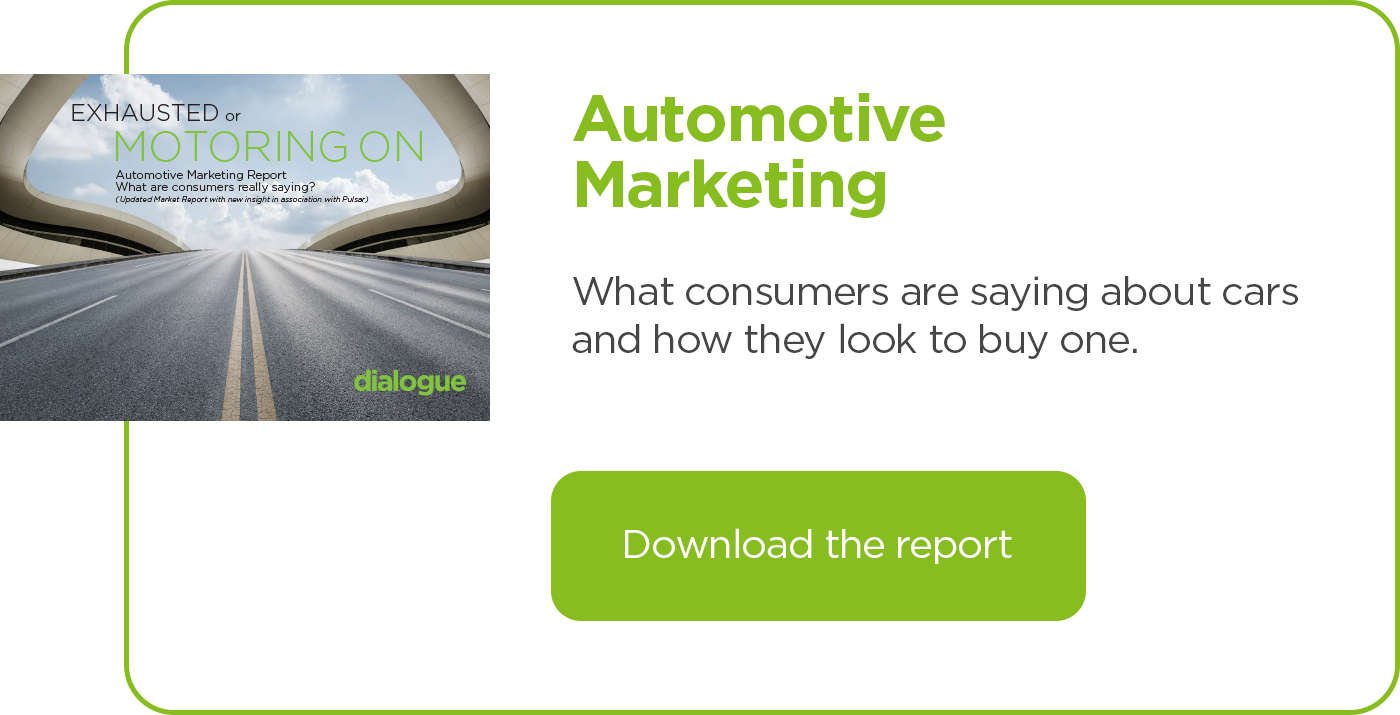 So how do the three of the most recent offerings shape up online?
Will.I.Am and Lexus
Year: 2014
Dedicated website: For the NX, yes (though no mention there of Will.I.Am)

Song: Whatever this video is, then yes – though bondage-outfits, nuns, gunplay and ultraviolence don't necessarily make the most brand-friendly output.
200k views as of April 2018.
Other coverage: Various videos including a stunt where Lexus developed a racing track with lasers that are triggered to play musical sequences when a car passes the threshold.
Reason to believe: Will.I.Am had previously shown some car love by commissioning a $900k custom-made car, created by West Coast Custom.
The musician also helped create a special edition model of the NX featuring exclusive styling tweaks like a set of four 180-degree cameras positioned around the NX's exterior which capture panoramic photos and video as you drive, which can display instantly on your smartphone via built-in Bluetooth. But it didn't go on sale.
: (
Paloma Faith for Skoda
Year: 2018
Dedicated website:
Yes: www.skoda.co.uk/paloma-faith

Song: Yes, a cover of Mama Cass's 'Make Your Own Kind of Music'. More bondagey outfits (Paloma) and (presumably) a 'young Paloma' handing out flyers, auditioning Flashdance-style etc.

Other coverage: Various videos; a cappella, lyric video, interview, Skoda hosted a private Paloma gig.

Reason to believe: Kirsten Stagg, head of marketing at Skoda UK, said: "Make your Own Kind of Music celebrates that it's good to go your own way and be an individual, an attitude that is shared between Skoda and Paloma."

Sony's Cassandra Gracey said: "The Paloma Skoda campaign has been brilliant. It's amplifying Paloma's message, you're seeing her story, it's emotional so you buy into it because it's true.'

Paloma Faith said: "The reality of Skoda is it was the car people took the piss out of you for having. That's how they enticed me in really, it was like that thing or person who people tease for being who they are but is now celebrated for being who they are."
So, it's all about going your own way. And if that's not reason enough to believe there's a charity angle that syncs with the Prince's Trust and Skoda Driver's Seat Initiative looking for young people 'driven by something different'.
Nicki Minaj for Mercedes
Year:
2018
Dedicated website:

Not including Nicki, no.

Song: Nope. Ultimately this is a guest appearance. Driver wants to hear some hip hop and Nicki miraculously appears in the front seat – yes, that's how close to real the Mercedes Benz A-Class is. She's on screen for less than 10 seconds.

But 300k views as of April 2018

Other coverage: Not that we can find, so sorry, just the ad.

Reason to believe: Nicki's previously flirted with the brand – most tellingly, in 2015.

And of course, she's referenced them numerous times – not necessarily in a brand-friendly way…?
So I'ma just tell myself that it works for me
Take a real long drive in the Mercedes
And I might pop a couple of them Percocets

Yeah, that'll make me transform to Hercules.
– 'Here I Am' – Nicki Minaj

So she's put in the work. : /

The Paloma approach is obviously the most evolved, run like a classic music marketing campaign and has been pretty much unmissable for anyone in the UK.

'It is a very difficult thing to measure whether pop stars showing off a certain car brand can make a significant increase or influence in car sales. My thoughts on this a few years ago would have been very sceptical. However, over time this kind of marketing has been proven to work with other products, so it is very likely to be able to work with cars also. They certainly have the attention of their audience,' says Paul Hadley, MotorVerso.com

Looking at Paloma as a case study, she's certainly wooed her fans with Skoda across the period.

And from where we're standing, it's unquestionable that this kind of partnership benefits the artist – financially if nothing else.

'To me it seems like artists selling themselves out, using their persona and fanbase in return for a hefty pay cheque. Ultimately how many young mums are going to buy a Skoda Karoq because it's shown for a few short seconds with Ms Faith behind the wheel?

'As a brand building exercise it makes more sense but going back to the JLR scenario it takes years of commitment with multiple stars to get the message across,' says Adam Tudor-Lane.

The challenge when bringing two premium brands together in a campaign is that the message can dissipate if the pairing is not totally aligned.

What's interesting is that there's little user comment on the ad or the car from our dive across Twitter. Despite the initiative, the only ones making a direct correlation between car and song around #makeyourownkindofmusic are those involved in the campaign, the Driver Seat initiative and these few:

Ultimately the car brands are buying media coverage – but in the shape of celebrity. While a well-worn tactic, again it seems to reflect the increasing disjoin between top-down approaches and those borne out of user-focussed insight.

'Knowing the importance of women buying and influencing some 80% of all car sales, I'm surprised that so few TV programmes, adverts, newspapers, magazines and motoring forums set out to actively cater for women drivers, other than Mumsnet and Good Housekeeping perhaps,' says Steph Savill from the award winning motoring club, Foxy Lady Drivers Club.

'Many women I know rely on their cars for school runs, getting to work on time, doing the shopping, maintaining their independence and feeling safe travelling alone at night. In the main we're practical and budget-conscious motorists, putting safety, reliability and the environment towards the top of our agenda. We'd prefer not to pay for extras which may explain the success of the entry-level 'Another One Drives A Duster' Dacia campaign.

'So I'm not sure that Paloma Faith driving a Skoda, despite a good story about both making good in the end, tells me anything I want to know about the cars themselves.

'When I first test drove the Lexus CT 200h, the celebrity endorsement was from Kylie and her message was 'sssh' – to illustrate how quiet an electric car was.

'The fact that I remember this 7 years later suggests that this advert was memorable but it was because I wanted to experience driving a car that was noiseless when I stopped at traffic lights!'

Of course, music also has the potential to initiate brand love, which is not necessarily so metric-driven. Presumably something the Paloma campaign is angling for.

Arnon Woolfson, music strategist and executive producer who's worked with the likes of Sony, Universal Music, Mercedes F1, NFL and Beats by Dre, says, 'Reaching younger audiences is a common need amongst brands but targeting 15-24 year-olds for marketers in recent years has been extremely challenging (that demographic are often labelled 'ghosts' as they are so difficult to reach).

'However, looking at UK behaviour, 18% of this audience listen to radio in the living room, 23% at work, 30% in the bedroom, 32% in the kitchen and 63% in the car – making music in cars an interesting opportunity.' (Source: Radio & The Digital Native RAB, 2014)

Because of the long development process, the automotive industry has historically struggled to support the latest in-car music technology, resulting in CD-players lasting longer in cars than they have elsewhere. Yet this is changing as automotive brands start to incorporate streaming services.

Arnon continues: 'With music being the #1 passion point for millennials, it can be a powerful and emotive tool for marketers. A music strategy does not have to solely be about the use of a track in an advertisement.

'Fully embracing music should in fact be about the development of an end-to-end solution built of a number of music driven components, aligned side by side and wrapped up with a campaign concept.

'This could mean using the car to unlock experiences; concerts and live activations and socially driven elements, which lead to a substantial number of opportunities to create content (be that music itself or visual materials).

'The majority of the highest reaching and engaging video assets sitting online are musically driven. Maybe more of an opportunity than most marketers realise…'

Seemingly, it's still early days for music-inspired car campaigns and everyone appears to be feeling their way. While music can be an effective approach to connect with potential consumers, it's more likely that a soundtrack, a genre of music or group of artists are a better way of doing such things than relying solely on one artist to do so.

While music can engage, raise awareness and deliver real-world opportunities to connect with the brand, it's vital not to forget that the things users most want to discover may still be pretty basic: read our feature on automotive content marketing gold.

Bring the two together however and this type of campaign could be just the kind of innovative automotive marketing development that really helps benefit the industry.