The brief
In July 2021, the Mazda MX-5 Owners Club asked Dialogue to refresh their magazine, Soft Top Hardtop. A passionate specialist automotive club with 7,000 members, they wanted to improve the magazine as a member benefit, drive engagement with the club and showcase more user-generated content that truly celebrated the voice of the membership.

Behind the scenes, they were also hoping for a smooth and seamless transition of the magazine's creation and distribution at a minimal cost to the club. Furthermore, improvements in advertising strategy and revenue were both significant priorities.


The challenge
Soft Top Hardtop has been the club's foremost means of communication with its members for more than 25 years. After all that time, it needed a transformation that would help it deliver modern material for a modern audience.

The club was also keen to ensure that the content was a close fit with the interests of the members themselves. Guides to buying, owning, maintaining, modifying and driving MX-5s, regional events coverage and inspiring stories about cars, owners, journeys and restoration projects were all identified as areas of major focus.
The Remit
Design
Editorial
Art Direction
Photography
Advertising
The result
Since taking over the production of the magazine, the team at Dialogue has made its content more engaging, introduced new writers with fresh ideas who bring unique MX-5 stories to life, launched a practical Buyers' Guide series and new technical articles, restructured the magazine and updated the design throughout to make the most of the content and create a visually engaging and exciting magazine.

Better yet, the response from advertisers has been spectacular. Revenue has increased by 106.22% since April 2021 and we have increased the advertiser base from just 19 advertisers to a much broader selection of 80 – a stunning 321% increase. Existing relationships with long-standing advertisers are important too, and we're happy to confirm that more than 95% of the existing advertisers have also been retained.

The readers have been delighted by so many improvements and 88% of the club's members said that they feel Soft Top Hardtop enhances their enjoyment of their MX-5 in the latest survey.

Stats
106.22% revenue increase since April 2021; 321% increase in advertiser base; 88% club members say the magazine enhances their enjoyment of their MX-5"
Liked this project? Share it?
"It is a pleasure to work with such a passionate community of car lovers and it has been wonderful to bring to life their MX-5 adventures."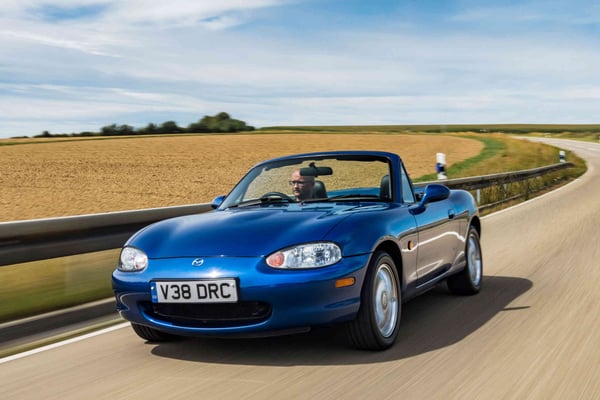 Automotive
MX-5 Owners' Club magazine wins at Classic & Sports Car Club Awards 2022
We're very proud to reveal that the MX-5 Owners Club magazine, Soft Top Hardtop, which Dialogue...
Read more
Dialogue creates award-winning multichannel content that inspires, informs and excites your audience. A team of marketing specialists in print, online platforms, email communications, video creation, digital media and more.





Learn more about us