Digital & content marketing that performs
We fully utilise digital platforms to grow your reach and improve engagement, helping you build communities and making them more accessible to desktop and mobile users.
Our high-quality digital content is used across a variety of different online platforms such as website, social media, email communications and more. We follow all best practices when it comes to keyword targeting and search engine optimisation, constantly testing email and social media posts to expand reach, improving click throughs and engagement rates, so growing your online presence and ensuring a successful digital content marketing strategy.
We create content that is tailored to the online platform and target audiences, this includes copywriting, images and video, opening new channels to market, growing a community which ultimately leads to stronger brand loyalty and sales.
We are driven by data and user insights to deliver the best performance possible across all the different digital platforms available.
Want to know more or just fancy a chat? Then please feel free to contact us to discuss further!
Our digital content services
Social media marketing
Our team know engagement is at the heart of social media and keep that as the base of any strategy we produce. Whether you're looking to grow your reach through advertising, create some super shareable content or improve your brand awareness by growing your community, our experienced team will help you to reach your objectives.
Email marketing
With email marketing we can help you promote your brand, connect with your target audience and increase sales. We continuously monitor and analyse performance to optimise campaigns from all angles, so they perform at their best. Working on both customer and internal staff communications. We can also work with you to commercialise your email content too.
Content hubs and web portals
Looking to drive all your digital traffic to one place? A content hub offers an easily accessible location for your users to access the content they are searching for. As well as increasing your online visibility and traffic, you'll become more of an online authority in your subject. Content hubs can also offer an opportunity to commercialise your content.
Search engine optimisation (SEO)
We believe in using SEO best practice and the technical know-how to create/build on the foundations of any website collateral, so ensuring your digital content is easily discoverable by your target audience and relevant keywords to your business and industry. From using insights and audience analysis to creating a strategy, to optimising landing pages so they're more discoverable, we've got you covered.
Digital content strategy
We work hand in hand with our clients to analyse their audience and create a digital strategy that will help reach your objectives. Regular analysis of campaign performance paired with our expertise will help achieve your results. Our agile working also means we can adapt to a new strategy quickly if objectives change.
Reporting and data analysis
Central to our digital work is reporting and analysis of data. We continuously monitor the performance of campaigns to access their effectiveness. Depending on your needs, we produce regular reports including analysis and recommendations on any improvements we find.
Why digital is an important part of your content marketing strategy:
Emails sent worldwide 306.4 billion in 2020
Users on social media 3.6 billion in 2020
Mobile web traffic about 50% Globally
Instagram users who follow a brand 90%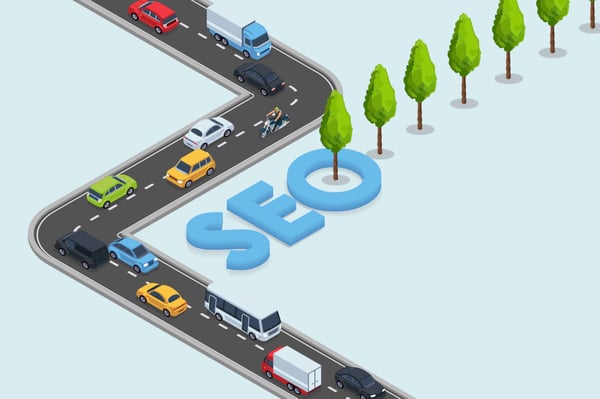 Automotive
SEO for car marketing
SEO has increasingly become an essential for brands looking to attract new consumers (as well as...
Read more
Dialogue creates award-winning multichannel content that inspires, informs and excites your audience. A team of marketing specialists in print, online platforms, email communications, video creation, digital media and more.





Learn more about us
Instagram



View Profile
LinkedIn
Catch up with the latest news and content marketing tips on the business social media channel.
View Profile
Twitter
Just as relevant in 2022, long form content is key for greater engagement and to circumvent algorithm changes. #brandcommunities
View Profile