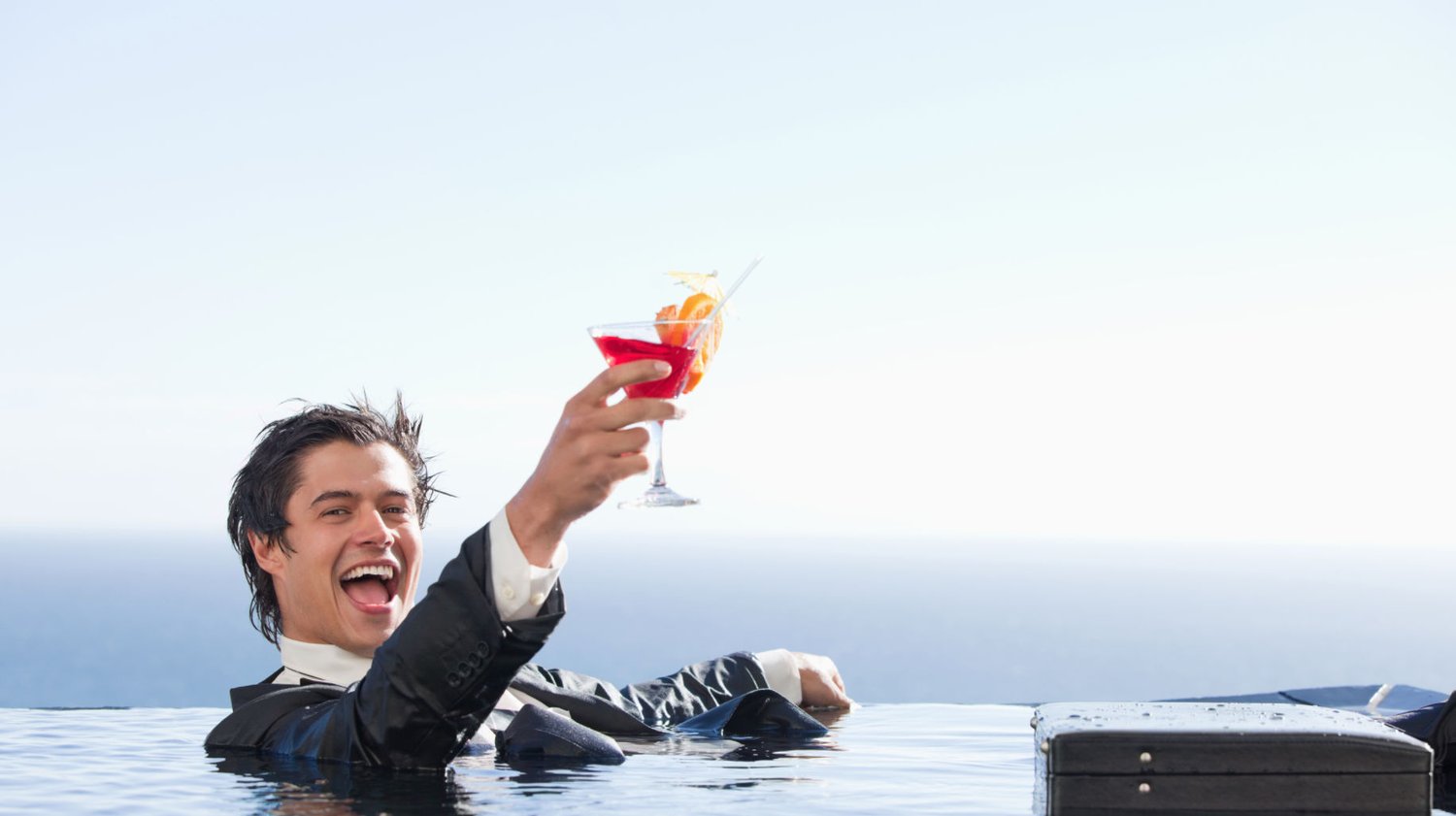 Enjoy your trip? Get onboard with your travel customers
Whitney Edwards,
To succeed, travel content needs to get onboard the new content marketing flagship. Captain of this ship is the consumer, but they should never travel alone.
Best travel content tips
You need to join your customers on their journey. This means you need to talk with them, not at them. From the first research on a mobile device right through to buying and reviewing, well-placed content can ensure your customers stay engaged until it's time to disembark.
Create timely travel content
Isn't it amazing when a brand has made the buying process seamless, enjoyable and helpful? Leading brands know how to add value by not only understanding what is needed, but when.
One of the key travel content tips is to present the right information at the right time is particularly crucial.
According to Google, 37% of pre-holiday makers think about their upcoming trip regularly. What snacks should we take to the airport? What's the weather forecast? Is there a festival on? What star rating is our hotel? Which currency do we need? What taxi firms operate? The list goes on, and so do your brand's opportunities for engagement.
Many travel companies have recognised this and are actively producing inspirational travel content for their audience:
• Airbnb produce a specialist 'coffee table' publication, Airbnbmag, for their hosts. This magazine is a curation of geo-targeted, user generated content, complete with a digital component.
• Four Seasons is keeping a conversation going with travellers through inspirational content. The Four Seasons Magazine is a visual online platform, complemented by an app and newsletter.
• Marriott Hotel's 'Meetings Imagined' campaign uses an interactive online platform and social media channels to showcase their assets. They've taken one aspect of their portfolio (booking a meeting) and made a short video shaped around the customer's experience. They also created The Mariott Traveler, an online content hub filled with powerful storytelling content.
Often the most resources get poured into attracting prospective customers, but these brands' content appeals to their current audience. They then seed their content across platforms, devices and important moments of the consumer experience.
These consistent, connective points of interaction are exactly what your brand should be aiming for.
Mapping the travel customer journey
Travel brands can improve a consumer's journey by actively producing content that answers questions at each stage of their experience. You can look at these stages through the classic AIDA model (Awareness, Interest, Desire and Action). Alternatively, you can try the latest version of "micro-moments".
Micro moments, as explained by Think with Google, are divided into four categories:
• I want to know (a brand provides non-pushy inspiration).
• I want to go (a brand helps with planning).
• I want to buy (a brand whips out engaging brand stories or testimonials).
• I want to do (a brand keeps the conversation going on email, social media).
At these points your brand has an opportunity to influence a purchase by delivering useful, relevant content. For a travel brand, it is the 'I want to know' moment that is most vital. This is when an individual is hunting for inspiration for their next escape. Try to anticipate these questions and be there when the audience asks them.
For a better idea of how important it is to have total web presence, let's look at an example of the average traveller's digital journey.
"Liam, age 30, is an avid traveller from Maine. In just one month, he had nearly 3,000 online interactions related to travel. Approximately one-third of them were elated to a specific New York City trip." (Google case study)
The domino effect of Liam's online research proves that a brand's marketing shouldn't focus entirely on the transactional phase. Instead, it highlights the opportunity for a brand to be present throughout the entire customer journey. This will build familiarity, trust and its reputation as a useful resource.
Travel content on the go
In a single day, a consumer will experience hundreds of micro-moments. In these moments they will turn to their mobile device as a problem-solving tool. Not only does this increase your chances to place your brand at their fingertips, but it also emphasises the importance of offering a smooth online experience.
Ninety-four per cent of people undertake their research on a smartphone before purchasing on a laptop or desktop (Google/Ipsos MediaCT, 2015). Every brand should therefore treat their audience as cross-device customers. It's essential to offer a responsive website, accessible content, and images or video that load swiftly. Any hiccup becomes an obstacle in the sales funnel.
If mobile devices are a consumer's number one research tool, consider these focal points of your 2017 online content strategy:
• Tracked app (real-time, local access point for customers on the go).
• Video content or a Youtube channel (this year video will account for more than 70% of all online traffic).
• Optimised voice and keyword searches (answering questions rather than broadcasting).
• Customised confirmation and service emails (establishing trust at points of purchase).
• Emotional marketing (be there at the micro-moments).
Another key travel content tip is to optimise the loading speed of your pages or lose half your prospective customers. The latest data from Google and Ipsos reveals that 52% of travellers would switch sites, or apps, if a page takes too long to load.
Travel content touchpoints
Your next step is to present your answers at crucial moments of interaction. For example, travel brands offer 'How To' blogs, best price guarantees or free cancellation.
What channels do you place these assurances on? Currently there's a renaissance in two areas that may surprise you…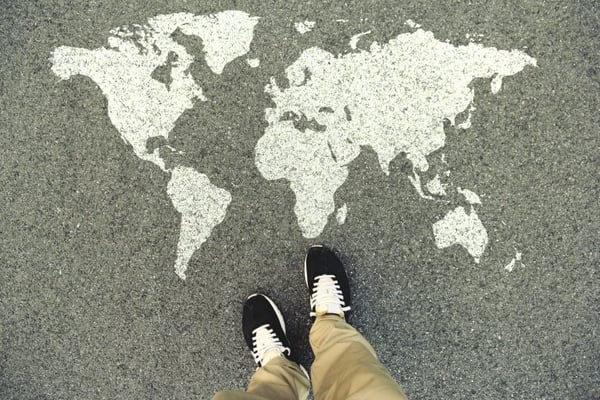 Email marketing
Email marketing is a tool increasingly used by travel brands as part of their content marketing strategy.
Secret Escapes produces daily, weekly and 'Sunday Best' e-newsletters tailored to the recipient's destination searches. Ryanair also publishes localised content for their readers in a casual blog-style format. This features personalised info relating to the traveller's upcoming trip.
Ensure your email preference list is constantly updated and links are working and tracked. New subscribers should be welcomed with a tailored campaign of brand-inspired, resource-packed emails.
Print magazines
With so much information available online, the tactility of printed literature is increasingly desirable.
The founder of the Chartered Institute of Marketing predicts that a number of brands will be launching their own specialised print magazines in 2017. We've already seen the launch of the interactive Village Life magazine online by Center Parcs. Brittany Ferries has joined the act and now publishes its tri-annual Voyage magazine online. Airbnb also launched the Airbnbmag for those renting homes through its platform.
Personal recommendations
Word of mouth marketing is a tricky game to control. However, best practice insists that if you're sharing honest, friendly content and delivering on your promises, your tribe will follow.
Avoid blatant self promotion via content that is more of a broadcast than a conversation starter. This is one of the fastest ways to alienate an audience. Marriott's VP of Creative, Content Marketing and Global Marketing, David Beebe, says: "Content marketing is like a first date. If all you do is talk about yourself, there won't be a second date."
Social content (think visual)
Social listening can provide a great snapshot of your audience, allowing the insightful development of content. As Dan Keely from Networked Insights says, "social monitoring sees the trees; social listening sees the forest".
Audiences worldwide have a growing desire for video content. According to The State of Inbound 2016 Report, almost half of the marketers surveyed plan to add YouTube to their content strategy in 2017.
YouTube is a popular stop for researching 'travel hacks'. This search term has grown 115% year-on-year (YouTube Data 2015) and pulls results featuring everything from 'smart packing techniques' to 'conquering flight fatigue'.
Optimising travel content
Despite having a fast, functional online user journey, everything will flop if you don't publish relevant content with consistent calls to action. Whether in the form of an article, video, infographic, photo gallery or social media post, the branded content you produce should inspire the audience to do something.
Consumers have never been more connected, in control or unfiltered. For example, the rise of organic User Generated Content (UGC) and live video streaming are putting audiences in the driver's seat.
Millennials naturally share and post their everyday experiences. This may assist your brand's content production but also places demand on content moderation. How can you moderate a social media campaign that instantly publishes thousands of responses? What happens if your customers film their experience with your product?
The answer is to start small. Trial a campaign using local info as content, such as the weather, annual events or useful websites, and share it with a targeted group.
Organically growing your audience with global 'brand ambassadors' via social media may sound resource-intensive. However, insight from Nielsen shows that online consumer opinions are the second most trusted form of brand advertising.
As a brand you need to ask: do we have assets that appeal to the immediate and future needs of our customers? You cannot simply press 'publish' and wait for the crowds to come. Ensuring your content is well-placed, highly sharable and optimised is the secret recipe to a successful travel content marketing strategy.