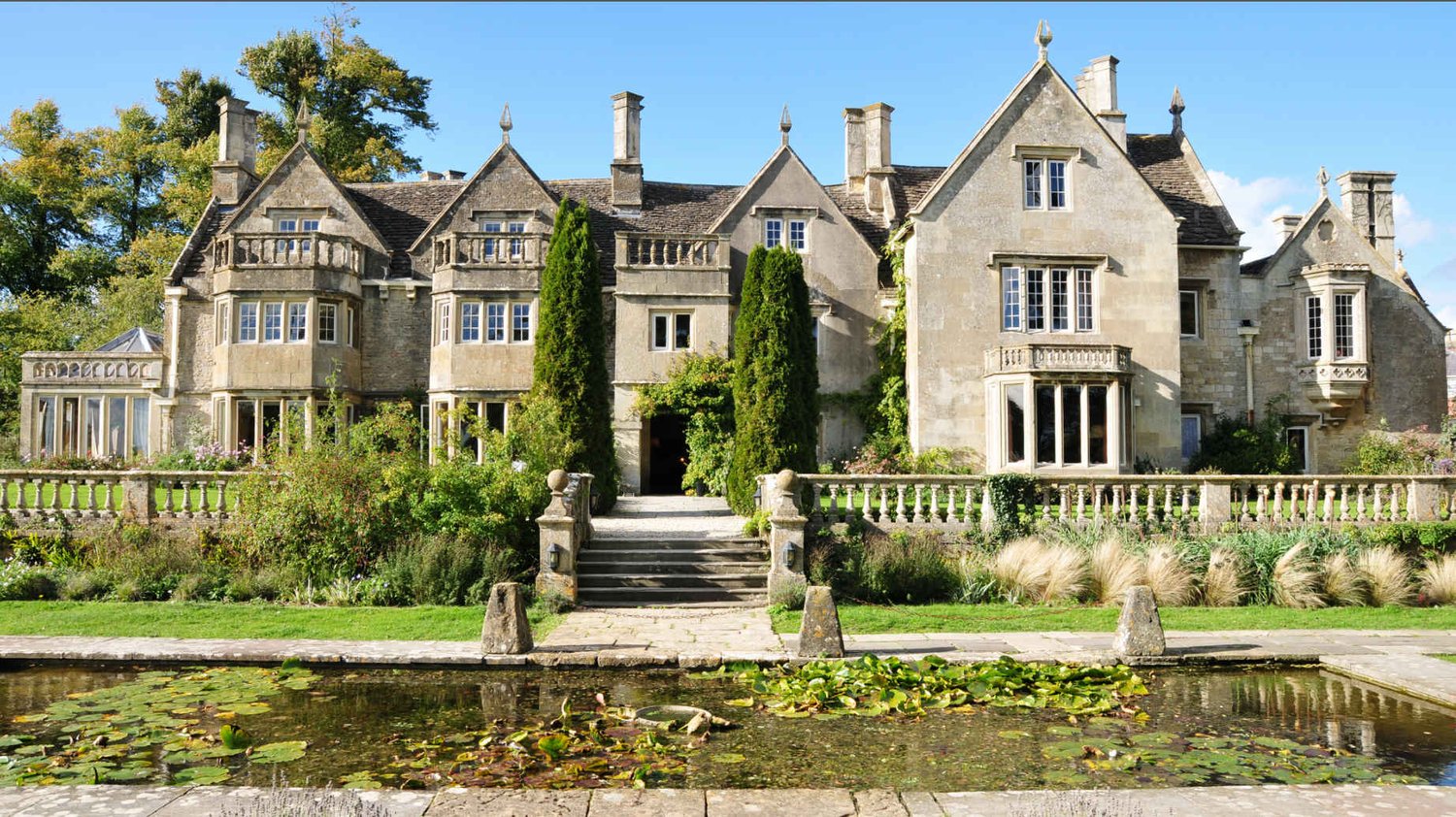 Four future content trends for travel in a post COVID-19 world
Claire Hutchings,
Future content trends for travel marketing have never been more important to consider than right now for a sector that's been hard-hit by the current COVID-19 pandemic. Communicating value and what the industry is doing to handle consumer concerns should be vital.
Here are four things brands should know about travel content to not just survive but also flourish post-coronavirus – and how travel content marketing is more important than ever to address new complex issues brought on by the pandemic.
Faced with an unprecedented level of disruption, the sector that once enjoyed a growth rate that outpaced the global economy for nearly a decade, has changed forever.
"The golden age of mass travel is over and we'll see a different market emerging from this crisis," Paul Charles, Chief Executive of The PC Agency travel consultancy, recently told The Sunday Times.

"The next year is about domestic travel because people won't want to go beyond their borders, they will want to trust the healthcare system and be safe in the knowledge they'll be looked after if they get ill. So the domestic scene will be very strong over the next 12 to 18 months."
Future trends for travel content marketing in the UK
The promise of a domestic tourism boom will be welcome news for the UK tourist industry, which has taken a huge hit from the coronavirus travel restrictions.
And marketing will be more important than ever as travel and hospitality businesses prepare for the easing of lockdown and meeting the new needs and expectations of British holidaymakers. From luxury hotels to glamping sites, boutique B&Bs to holiday home rentals, restaurants to tourist attractions, travel brands now need to focus on building brand value and awareness and ensuring they stay top of mind of consumers.
Find out more in our blog, Marketing during the Coronavirus epidemic.
What travel will look like post COVID-19 may still be unclear for many, but what should be important is how the sector needs great content marketing to get through it and embrace a new future.
Here are our four future content trends for travel…
1. What's good for your customer is good for your business
People are currently so focused on staying healthy and helping their community that everything else seems irrelevant. Therefore travel brands should be engaging with their customers in more meaningful, authentic and relevant ways and offering them practical support.
Market research business Global Web Index found 80% of customers give higher approval ratings to brands running campaigns that show how they are responding to coronavirus and helping customers.
Dialogue tip: If you have helped during the crisis, share your positive stories in your travel content. If not, see how you can get involved. People want to know how brands – luxury ones in particular – are helping, and these will be front-of-mind when lockdown ends. This is one of the key future content trends for travel.
The UK travel and hospitality industry has some amazing stories to tell. For example, in the UK almost 200 hotels have made more than 20,000 beds available for NHS staff and key workers. Meanwhile Claridge's in London is providing free beds, dinner and breakfast for 40 doctors and nurses at St Mary's Hospital. Staff at The Hari luxury hotel in Belgravia are phoning and writing letters to local people living alone and delivering food and medication to the most vulnerable. The Pig boutique hotel collection, which are known for their farm-to-fork ethos, have been delivering free fresh eggs and vegetables, grown in their organic kitchen gardens, to local communities.
Luxury hotels have also been bringing their brand into the home, sharing their expertise via social media and providing inspiration for people forced to #StayHome. There are chefs sharing their signature dishes, sommeliers providing tips on wine pairings, and housekeepers sharing tricks on how to add five-star-hotel touches to the home.
Other high-end travel brands are offering complimentary breaks as a morale boost to frontline workers. The Luxury Family Hotels is giving 150 parents and their children free overnight stays in its hotels. Similarly Farncombe Estate in the Cotswolds is running giveaways of one-night breaks, spa days and afternoon teas at its hotels.
Check out other luxury travel marketing ideas
2. Meaningful, sustainable and eco-tourism will be more popular than ever
After months of lockdown, we have learnt to view travel as a luxury and something we shouldn't take for granted. This attitude will influence how Britons spend their holidays in the future – and for the better. Consequently, rather than globetrotting to collect air miles, we will seek breaks that are more meaningful and treasure what is closer to home (our daily hour of exercise has made us realise that there is so much to discover on our doorstep).
"The pandemic has changed everything and travel and holidays are no exception. The only question is how long it will last. On the positive side, people will have a renewed appreciation for travel. The sense of entitlement that we have to fly wherever we want, whenever we want may reduce as well."

Oliver Balch, freelance writer specialising in the role of business in society and travelogue author
Tom Robbins, Travel Editor of the Financial Times, agrees. In a recent article, he said the current crisis might nudge us towards "a more responsible, thoughtful way of travelling that minimises carbon emissions, manages overtourism and maximises the contribution to local economies ".
It's true that during lockdown we've noticed that the air is cleaner, the oceans are less polluted and climate change is beginning to reverse. Certainly these positive side-effects support the case for more eco-friendly travel, with more pressure on travel brands to demonstrate their green credentials. In addition, a renewed appreciation of nature and importance of community spirit will see holidaymakers be more interested in a business's sustainability and ethical practices. Consequently holidaymakers are more likely to choose their hotels, restaurants and visitor attractions based on green credentials.
Dialogue tip: This is the time to be flexing your eco-friendly credentials in hyour travel content marketing because it's key in communicating this important story, so when people can travel again, you're front of mind.
3. Home is where the heart is – so shout about staycations
"It's going to be very, very difficult to see the rest of the world, so I think narrow[ing] your horizons is not necessarily a bad thing."
So said Sir Michael Palin, the Monty Python star and travel writer, on a recent BBC The Andrew Marr Show in response to how he thought people might cope with less travel in the future. "Look more carefully, look more thoroughly, learn to enjoy your own country," he recommended.
"Now is the time to push Britain. 'Made in Britain' and 'Buy British' have been used with great success by the manufacturing and food sectors over the years," says Oliver Balch. "The tourism sector here needs to develop something similar – to push the benefits (and attractiveness) of what Britain has to offer."
Britons have already turned their attention to what's on offer at home. According to new research from CabinBookers, a website search engine that lists log cabins, shepherd's huts and camping pods for holiday hire, 94% of Britons surveyed were planning to take a UK holiday. Of those 80% said their "appreciation of UK beauty spots had increased while in lockdown".
In fact, 86% of these survey respondents also said they would choose a countryside escape rather than a city break. This desire for stress-free, back-to-nature rural experience is not surprising considering our current desire to stay away from crowds and the priority that mental health has taken during the crisis. It also explains why experts predict the growth in UK spa and wellness holidays, feel-good nostalgic holidays (for example, returning to the seaside town where you went on your childhood bucket-and-spade holiday) and multi-generational breaks as families look for ways to reunite after spending so long apart.
Audience intelligence and social media listening platform Pulsar has been charting the 'new normal', highlighting rising trends and conversations in the social space, showing an increasing consumer interest in 'leaving the city'.
Dialogue tip: One of the things brands should know to flourish post-coronavirus is that they should reflect these trends in the travel content they share with customers – and social media is the perfect platform. During lockdown, there has been a reported 22% increase reported in campaign impressions on Instagram and a 76% rise in accumulated likes.
4. Holidaymakers need reassurance around social distancing and hygiene
The crisis has shaken Britons' confidence and they will be nervous about travelling – even on home soil. As a result, customers will require travel brands to have higher standards to ensure their health and safety. They will want to know if you are opening every other room in your hotel or spreading tables more sparsely in your restaurant. And how will you manage social distancing around the pool or in the spa?
In time, the UK is expected to follow the lead of some other countries and introduce new standards and certification to demonstrate their premises are clean and safe. Initiatives that the travel and hospitality industry may introduce include contactless check-ins and check-outs and new technology-driven cleaning tools for housekeeping.
Dialogue tip: In terms of marketing, in order to flourish post-coronavirus travel brands will need to communicate these procedures to guests to show they are taking the threat of virus spread seriously. And that cleanliness and safety comes above everything else.
Louis Hill, Managing Director of Source PR, offers some final advice to hoteliers:
"Be consistent with your communications. Just because the business is temporarily closed does not mean that you should shut down communications. Share with customers what you are doing behind the scenes and any improvements to services or features that show how the business is prepared, organised and responding to the challenges."
And what about after the pandemic? There are a few new travel trends that seem set to last beyond COVID-19 to get to grips with.
To see how other sectors are approaching marketing post COVID-19 check out our blog on the automotive sector