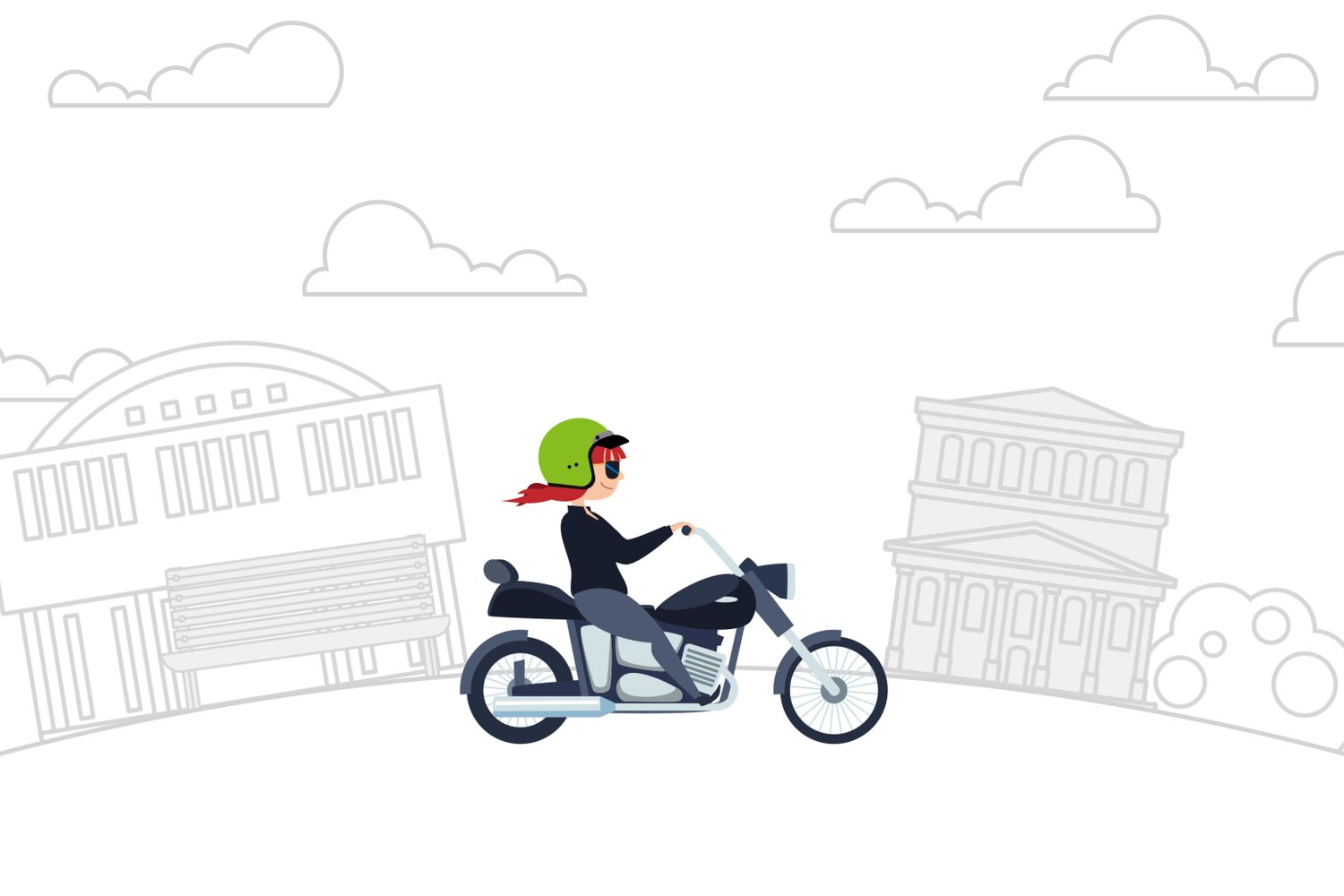 How to run an agency: 20 years in the industry
Zoe Francis-Cox,
In June 2020, our Agency Director Zoë Francis-Cox is celebrating 20 years at Dialogue, so who better to share insight on how to run an agency. Here's what she's learned about content, communities and the business of content marketing.
How to run an agency
Any content agency has to excel at creativity and its execution, but there's so much more than just creating great content involved when it comes to how to run an agency.
1. The bigger picture
Ten years into my editorial career I was enjoying the role of Publishing Director and more recently, Agency Director which is my role today. I've never been able to keep my hands off the bigger picture. This is something I've always drilled into my teams… yes, be the master of your craft, whether it's editorial, design, account management, sales and so on, but make sure you understand why we are doing what we do for our clients.
I encourage my teams to, where they can, become customers, experience the journey and see where their content fits in… is it doing what it needs to do from their perspective?
2. Women and management
Today, three quarters of my senior team are women. We're strong in the soft management skills as well as the tougher stuff – running an agency allows me to focus on getting the right people into the right roles… and there's no glass ceiling here!
3. Putting clients first
Have clients changed? Yes… they have less money but want better results, which means any investment in content has to work triply hard. The biggest shift I've seen is in account direction – I've sat by and watched marketing directors get younger, less patient and more commercially driven, which in turn has seen our approach to engaging with these people change: it's a long time since there were gentleman's agreements and handshakes after a nice long lunch once a week. Now you're lucky to get an hour face to face once a quarter. So make every minute with the client count.
4. It's all in the chemistry
Chemistry between agency and client has never been so important… if it's not working, and there's no connection, brands will be straight on to the next agency… 
5. Location, location, location
We've always had the financial benefit of being located in Norwich and out of London, which is where many of our competitors are. We've been able to pass on the cost efficiencies to our clients while still 'being' wherever our clients need us to be. We have, in the past few years, established a presence in London – and our clients have loved having an 'agency' base in the city. With COVID-19 and the new 'work from anywhere' culture, this may change… location is certainly less important now – on a global scale!
However, you still can't beat face-to-face time with clients. I've said it before, and I'll say it until the day I don't need to interact with clients anymore: emotion, chemistry and passion can't be conveyed remotely. 
6. Competition
Our competition is still the same as it was 20 years ago – the big boys have got bigger; the smaller agencies have combined; and the large groups continue to dominate; but Dialogue is still here, and is stronger than ever.
Feature continues below video
In the beginning…
7. My starting point
I joined Summerhouse Publishing, as Dialogue was then known, 20 years ago as a Sub Editor and learned how to love words from some great mentors.
8. The early days
When I joined Summerhouse, it was a contract publishing agency. Our client portfolio varied – we produced magazines for a health club, electrical retail, country gents, teaching union mag, teaching union as well as an onboard rail magazine and a highly technical internal engineering mag.
As I rose through the ranks as Production Editor and Editorial Manager, growing a small editorial team, within six years I was Editorial Director, running a team of 10 editors and subs… still working on magazines across an ever-evolving portfolio of clients.
9. Account direction
Historically, there was always focus on putting the right account director on the right account but no focus on any other role 'matching' across the agency.
This is something that has changed significantly over the years. Editors, designers and sales teams have all become account managers to some degree, and getting the right chemistry, as well as the skillset, to match brands has also become critical.
10. Politics
After some turbulent times, as many agencies experience, we suffered at the hands of splinter groups from editorial setting up in their own, but this is when and where I was able to succeed – at one point I was the only one left in editorial and so I used a small group of freelancers to help me get the mags to press each month.
11. Arrival of digital
I remember the early days of email, but even then, we still worked from A3 black and white proofs. Saab was our biggest client at the time and we published in 21 languages. All magazines were produced and approved by each market after we posted them A3 proofs. They would mark them up and post them back to us; we would then post them a clean set back with an approval form for them to 'fax' over! I spent many moments stood excitedly by the fax machine waiting for that 21st approval form to come through… no wonder it took four months to publish one 68pp magazine!
12. Technology and content
Technology in general has been transformational in the process of putting together magazines and content.
How to transform an agency
13. Overcoming challenges
One of the toughest challenges I faced was when another 'splinter' group from design and account management left the agency at a time when they knew our lifeblood, Saab magazine, was up for tender. That was a turning point for me – I had to dig deeper than ever before to ride this one out. I knew if we lost that account (a common mistake to let one client occupy 50% of your revenue!) the agency was history. A brisk stroll around Norwich castle and city centre in the freezing cold, and I was mentally ready. I put my super determined hat on and we retained that contract, right up until Saab was no more.
14. Harley-Davidson
After this, I started getting involved in new business pitches, one of which was the Harley Owners Group magazine, which we won after 10 months of presentations, and still retain today. Our Harley-Davidson community-building story is pretty well-documented, and the secret sauce has been brand immersion, chemistry and overall passion for this community we are engaging… it makes creating content easy.
Who'd have thought, back in 2006, that a 30-year-old woman from a magazine publishing agency who had never even sat on a motorcycle before would be the right person to drive a motorcycle brand's content community globally?
15. Mastering change
Through my relationship with Harley-Davidson, and as a 'customer' experiencing first hand the changes that came with the digital age, we were able to experiment with e-newsletters, website content, then apps and social media… it's how we've developed our content skills and distribution capabilities.
16. Differing audience needs
We've learned how to tailor content for different audiences, receiving content via different channels. We've used data and insight to help us learn how to tailor content for different audiences who consume content via different channels.
How content and communities work
17. Telling a story
The one thing that has never changed is what makes a good story: a good story has always been, and always will be a good story. All the change is driven by how you are getting people to consume that story.
18. Brand communities
Brand communities have never been more important – with so many brands out there fighting for attention, it takes more than just the product to engage and retain a customer. Experience and emotional engagement are everything.
How to excel as an agency director 

19. Management
The hardest part of my job has always been, and will continue to be, dealing with the diversity of people I come across on a daily basis… staff, suppliers and clients. I definitely learned to master the art of 'listening' and treating people in such a way that you get the best out of them. I've learned a lot in the past 20 years around how NOT to treat people – those personal experiences really do stick with you and I strive to never make anyone feel the way others have made me feel at times!
20. Spinning plates
Multi-tasking is a must-have skill working in this environment – the ability to switch to different parts of my brain at a moment's notice and back again. And this has never changed. It's part of agency life. While we specialise in some sectors, our client portfolio is varied. I can be talking to Harley-Davidson about multi-lingual processes for their motorcycling community magazine one minute; brainstorming content strategy for a new client in the luxury hotel sector another; discussing video content for the equestrian sector, all while managing the agency's financial forecast and marketing strategy in between. Throw in coaching my content and creative directors and researching potential new clients while I have my lunch! There's always lots to think about. 
Feel free to connect with Zoe via LinkedIn or via our contact form.