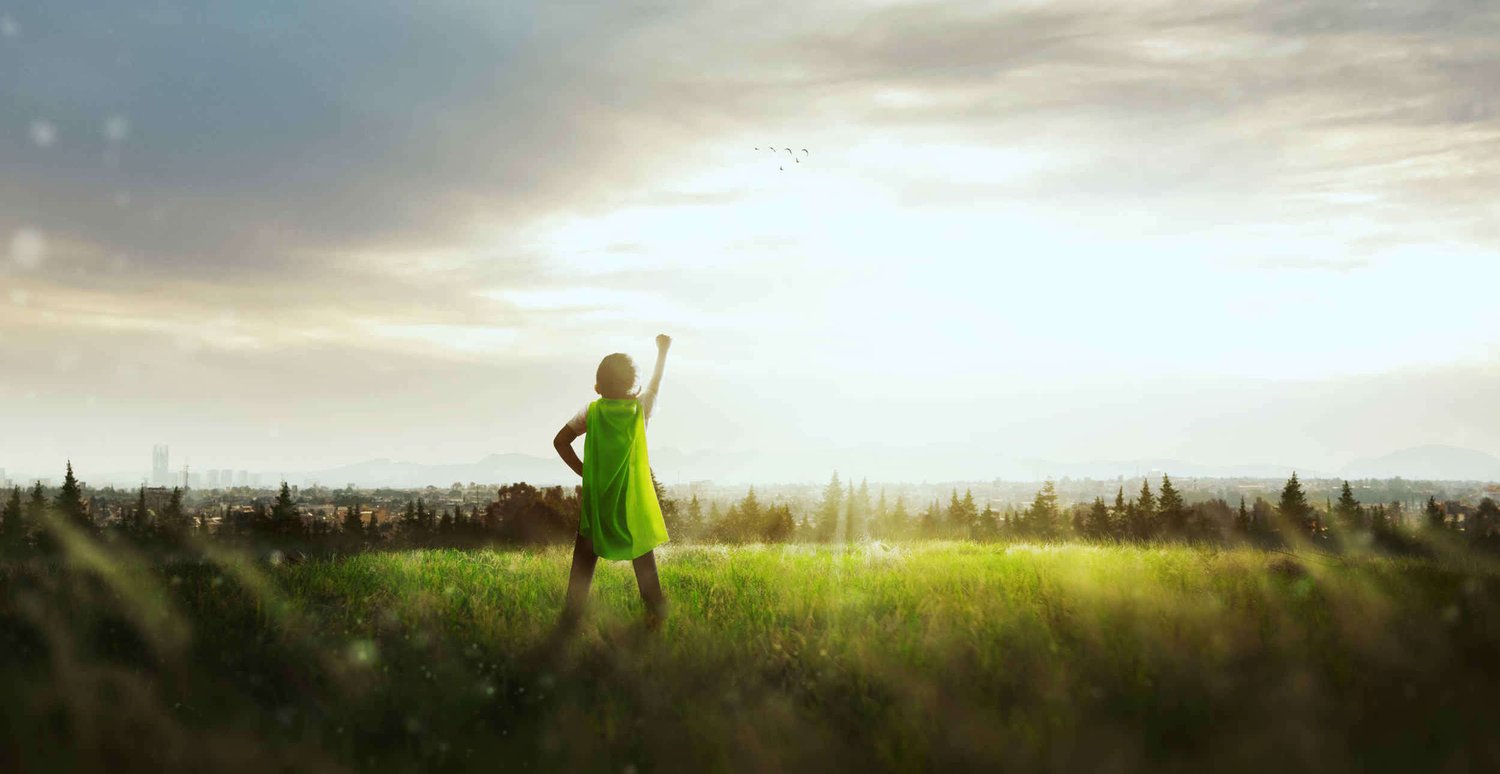 What makes an award-winning content marketing agency?
Zoe Francis-Cox,
In December 2021, Dialogue was named runner-up as Small to Medium Agency of the Year at the CMAs, the pinnacle of a three-year run of awards in creativity and content marketing.

It's given us cause to not only celebrate our achievements but look back at our awards and analyse the how's and why's of what we've accomplished as a content agency.
Why do we enter awards?
It is all about celebrating what we do for our clients, showcasing the impact that an effective content marketing agency can have and also celebrating the work of the whole Dialogue team.
It can be a hard graft, day in day out working to create creative content for clients, whether we're producing a luxury print magazine or a compelling email campaign. Entering awards give us a chance to recognise and reward this hard work. It also serves as a useful exercise to focus our strategy and forces us to look at the results - why are we doing what we're doing for this client?
Although tracking results, adjusting marketing plans and researching new ways to reach audiences is an ongoing task for any agency, crafting award entries helps us to focus on the whole picture and further assess our strengths and weaknesses.
How do we decide what to enter?
We take a look at what we do best as a content agency, and where we achieve the best results.
Sometimes these can come in unexpected places and it is not always the glamorous glossy mags that stand the best chance of shortlisting or even winning.
A compelling sales story, an eye-catching design or a unique magazine structure can all be worth highlighting. And it is a collaborative effort - we work with our clients to tell the right story, gather testimonials and ensure we put the right message across.
What is the secret to success?
Since 2019 we have improved our whole strategy for entering awards, ensuring we craft stories, back them up with the stats we need and show off beautiful designs. Our increase in award shortlisting has coincided with a change in the way we track and analyse data - ensuring we can measure success for our clients. It has also coincided with a more focused effort on crafting entries - strong stories, concisely worded and presented and backed up with facts. Each entry is also supported with a creative pack to show off what we did and why.
2021
Best Small to Medium Agency - Runner Up
We are extremely proud of our success this year, which has resulted in five out of five of our CMA Award entries being shortlisted – a celebration of our best work for our clients.
Our response to the pandemic has been crucial to our success, from the way we supported our staff to the way we supported our clients, building the account management team and finding new ways to help, which then resulted in a doubling of our new business.
While 2020 was a difficult year, we have rebounded with a 400% increase in profit, bringing us back in line with 2018. None of the down time or enforced introspection during office shutdowns was wasted – we built and launched a new website with integrated CRM, launching more than 25 new blogs and doubling our monthly traffic. We have used data to identify website visitors and market to them via multiple channels which has helped result in a doubling of new business pitch opportunities.
We came together as a team to entertain ourselves and our clients. We're promoting internally. We're training. We're building on experience. We're moving people between teams to help their development. We're hiring. We're growing. We're Dialogue.
Best Use of Imagery - Bronze for Best Use of Imagery for Tower Revue, Badrutt's Palace Hotel, St Moritz
Dialogue has published Tower Revue, the magazine for luxury hotel Badrutt's Palace Hotel in St Moritz, Switzerland, since 2019.
The brief for the Winter/Summer 2020-2021 issue included the celebration of 125 years of Badrutt's Palace Hotel.
Dialogue chose illustrator Sophie Minto to encapsulate the unique values of Badrutt's Palace Hotel. Her style mixes contemporary and luxury and her brief was to tell the story of the hotel, from past to present, in all seasons, whilst including as many of the hotel's events and facilities as possible.
Sophie's illustration celebrates all aspects of the hotel, highlighting events such as the masquerade ball, the snow polo tournament and even celebrity guests such as Audrey Hepburn, the timeline encapsulates the glamour, fun and heritage of the hotel.
Once we saw the illustration, we knew we wanted to use it as the cover of the magazine. It was such a success with our client that they also commissioned us to produce their annual Christmas card in the same style, using the same illustrator to send out to their most cherished guests.
2020
Best Automotive - Bronze for Bentley Motors
Dialogue has published Bentley Magazine since March 2018, helping the brand to communicate with both prospective owners and current owners, helping them feel valued and part of an exclusive 'club'.
Content embraces the most exciting ideas from the world of automotive and luxury lifestyle, written by specialist journalists to align with Bentley's product marketing objectives or given a unique lifestyle approach. The team also creates additional video and digital content simultaneously for the Bentley Network app.
Bentley magazine is emphatically colourful, featuring high quality photography and illustrations commissioned and art directed by the Dialogue team as well as special cover finishes, unique feature design, clever use of print finishes and gatefolds.
Meanwhile, our new advertising model reduced the number of advertisers to just nine select luxury 'partner' brands, mainly positioned at the front of the magazine to provide exclusivity. Only select brands are approached to advertise and restricted to one brand per sector.
Even during the pandemic, we reacted fluidly to changes within the brand, flexing the magazine flatplan, preparing back up articles, interviewing subjects remotely and writing last minute features in house while video content was created using clever editing of existing footage.
"Bentley Magazine is a highly efficient way of delivering important brand and product messages to our existing customer base. It's highly exclusive in nature; only going to existing Bentley car owners and 'hot' prospects.
"The magazine consistently scores as the most well received marketing tool that Bentley Motors offers the retailer network in the annual Dealer Satisfaction Survey; and in-depth interviews with customers also confirm it is always a highly anticipated and enjoyed mail delivery," -

Harry Cooklin, Marketing Communications Manager, Bentley Motors
Best Membership - Bronze for Harley-Davidson HOG Magazine
Owning a Harley-Davidson is much, much more than owning a motorcycle – it's an attitude, a statement of personal freedom and a way of life. Our brief was to bring this experience for the membership alive whilst maintaining a thoroughly international outlook.
The centrepiece of our work for the brand is a 60-page touring guide, entitled Ride!, which is sent to over 100k international members as part of their subscription. The guide consists of a handpicked collection of the best riding destinations, top tips and recommendations. Each region was introduced by a local Harley-Davidson representative to make it personalised.
User experience was key to the concept of the guide, and each ride had a QR code which took readers to the Harley-Davidson ride planner, where they could easily download the route directly to their phone and sat-nav. The guide also had two 'Touring Tips' features, with handy information on subjects like packing and bike maintenance – useful for touring novices and seasoned riders alike.
The guide was produced in multiple languages: English, Arabic, German, Spanish, French, Italian, Dutch and Russian and supported throughout by a steady stream of features in the quarterly printed HOG magazine, and in the bi-monthly digital magazine.
The end user engaged deeply with this offering; more than 300 local recommendations from users; more than 30,000 uses of #HOGSNAPS. Everything was generated through member communications, organic and owned media, without any paid promotion whatsoever.
From a business perspective, this has also been a very successful project for us. Starting off as an EMEA-only project, we then went on to secure significant additional business from other territories including the USA, Canada, Australia and New Zealand.
Designer of the Year - Bronze for Richard Berry
Rich was awarded a Bronze for Designer of the Year, for his work on Bentley Magazine which spans print, video, the Bentley app and website.
He has been an integral force in the overall creativity of Bentley Magazine since Dialogue won the account in 2018. A respected art director and designer, Rich has led the new vision for the global magazine, inspiring a team of designers while working intensely and passionately with the client to visualise and implement truly extraordinary designs.
The challenge for Rich was that the brand presence and heritage had always been delivered in a quintessentially traditional English way. Bentley had the desire to change and push the boundaries of creativity, but Rich and his team needed to exceed their expectations and delivered a vision that was not expected but in the client's words 'extraordinary'.
Rich has helped grow the account by instilling confidence in the Bentley team around quality, excellence, creativity and delivering on big ideas. This has allowed him to push the boundaries of magazine design, incorporating gate folds, unusual print finishes and bold page designs.
This confidence has extended to other Bentley departments such as the Luxury Services team, who have worked with Dialogue for experiential materials for their showrooms as well as the Bentley Network app who commission for app based content and photography.
Check out his work for Bentley Magazine with George the Poet as cover star on issue 71.
"Coronavirus and the resulting lockdown restricted access to cars and locations, and interrupted location photoshoots all together. Despite the tough conditions, Rich and his team of designers crafted a beautiful magazine, using a mixture of supplied imagery, illustration and clever design trickery – and the illustrated cover, done by Rich himself, is the best cover yet!

"Rich's art direction is always original and we always enjoy being swept up in his enthusiasm and seeing how he brings his ideas to life on the page." - Rochelle Macdonald, Marketing Project Manager, Bentley Motors.

Best Use of Imagery - Bronze for Bentley Motors, Poetry in Motion
The image of George the Poet for the cover of Bentley Motors magazine was created by the talented team of Creative Director Rich Berry (see above), Luxury Creative Lead Nicola Preston, Photographer Sam Chick, Lighting Assistant Roger Bool and Illustrator Oli Frape.
George's poetry is art, so we enlisted the help of typographic illustrator Oli Frape to bring to life the words from George's poem 'A Climate of Change', which fitted perfectly with Bentley's sustainability messaging.
Oli says: "I was delighted to get the chance to work not only with Bentley Magazine, but also on a piece written by George the Poet for this one-off, large-scale lettering piece. Lots of my lettering work involves very refined and considered letterforms which are illustrative or expressive in their nature. This brief was less about illustrative lettering, and more about immediate, conversational and hand-written typography – to create the illusion that the wall of lettering was written by the author himself as he thought of it. I settled on a cross between my own hand (in caps) and a looser, sign-writer casual style. This enabled me to fill the large piece in a relatively short space of time and captured the immediacy required in the brief."
George requested the images for his own business use and the Dialogue team also managed to capture behind the scenes film footage, which was cut together to produce a slick behind the scenes video and uploaded to the Bentley Network app, broadening the reach of the content.

"A blend of stunning photographs and graphics defined the arresting feature on George the Poet, the bard of our modern world. The photoshoot with George captured his charm, self-belief and appeal, and the decision to overlay in writing the lines of his poetry on different images of him was inspired. Poetry in motion across the pages, across the cover and into the world of Bentley customers. Pure artistry" - Julia Marozzi, Head of Lifestyle Communication at Bentley Motors.

2019
Designer of the Year – Gold for Richard Berry, Bentley Magazine
Tasked with taking the magazine to the next level in celebration of Bentley's centenary year, Rich formulated a whole new design structure to the Centenary magazine, crafting chapters themed around the car's pillars of EARTH, LIGHT and AIR, brought to life by sculptor Peter Crowther. The Centenary issue also saw the first appearance of the then new Flying Spur in print.
To showcase this beautiful car, Rich was inspired by Bentley's statement of 'it all started with a sketch'. He worked this into the Flying Spur's key marketing theme of 'Modern Alchemy', turning a line drawing into a £165,000+ vehicle. Rich worked with Bentley's own creative team to create sketches and studio shots of the car before he crafted the final artwork.
Whether storyboarding and directing photoshoots around the world or mentoring junior designers, Rich's energy and enthusiasm inspires the whole Dialogue team to push creativity at all times, in both copy and design.
"Rich has been instrumental over the last year in breathing new life into a magazine that is now on its 70th issue. He has been able to understand both the customer mind-set and the business priorities; and develop creative concepts that work effectively for both. Rich is brave in his ideation; never afraid to push us, the client, to try new approaches and challenge the norms of luxury customer communications." - Harry Cooklin, Marketing Communications Manager, Bentley Motors.

Best Use of Print – Silver for Bentley Magazine
The new-look magazine Dialogue created for Bentley in 2018 was emphatically colourful, featuring high quality photography and illustrations.
Editorial embraced the most exciting ideas from the world of luxury lifestyle, written by the world's most respected journalists and specialist writers. The content is designed to align with Bentley's product marketing objectives or given a unique lifestyle approach with careful attention to detail to ensure global product guidelines followed. Dialogue conducts a structured content-gathering approach, working closely with Bentley stakeholders.
The new advertising model reduced the number of advertisers to just eight select luxury 'partner' brands, positioned at the front of the magazine to provide exclusivity. With luxury brands always wanting more than just an advert, we offered branded content for series bookings. One such feature saw a Bentley Collection designer visit the Graff jewellery workshop to discuss craftsmanship and apprentices.
The summer's centenary issue was a special edition, taking Bentley's strapline of '100 extraordinary years' to new limits, forming the ideal showcase for Bentley's innovative concept car.
The Centenary issue has been hailed as a triumph, with the concept car designers remarking that the feature was "very impressive" and the client agreeing that it was "the best issue yet".
"The stylish new direction of our magazine is a great fit for the Bentley brand and is executed well. Dialogue's delivery of both the content and also of enhanced advertising revenue in an often challenging advertising environment has been impressive." - Rochelle Macdonald, Marketing Communications Project Manager Sales & Marketing, Bentley Motors:


Editor of the Year – Bronze for Cathy Wood, Bentley Magazine
As Managing Editor of Bentley Magazine, Cathy has driven a fresh, entertaining and strategically on-brand editorial operation. Cathy has stoically delivered editorial excellence at a rapid pace and at times under challenging conditions.
For the Centenary issue, Cathy structured the whole magazine around the concept car, which was inspired by the elements of LIGHT, AIR and EARTH. When the concept car designers communicated these important design pillars to Cathy, she formed them into chapters for the extended magazine, carefully selecting and moulding every feature within each chapter to ensure it carried the theme.
Cathy has led a content team to produce high quality, entertaining and on brand lifestyle content which has helped attract new advertisers.
"Cathy Wood is one of those hard-to-find people who is not only immensely creative, but also intuitively collaborative and a highly effective editorial manager.
She pushes the boundaries of what we may think is possible into new realms of visual experiment and feature subject matter. Her ability to relate to both us as the client and the varied lifestyle of Bentley's global customers displays an understanding of both that is quite remarkable. She makes the magazine a joy to work on and has helped to transform it into a genuinely first class product we are all proud of." - Julia Marozzi, Head of Lifestyle Communications, Bentley Motors