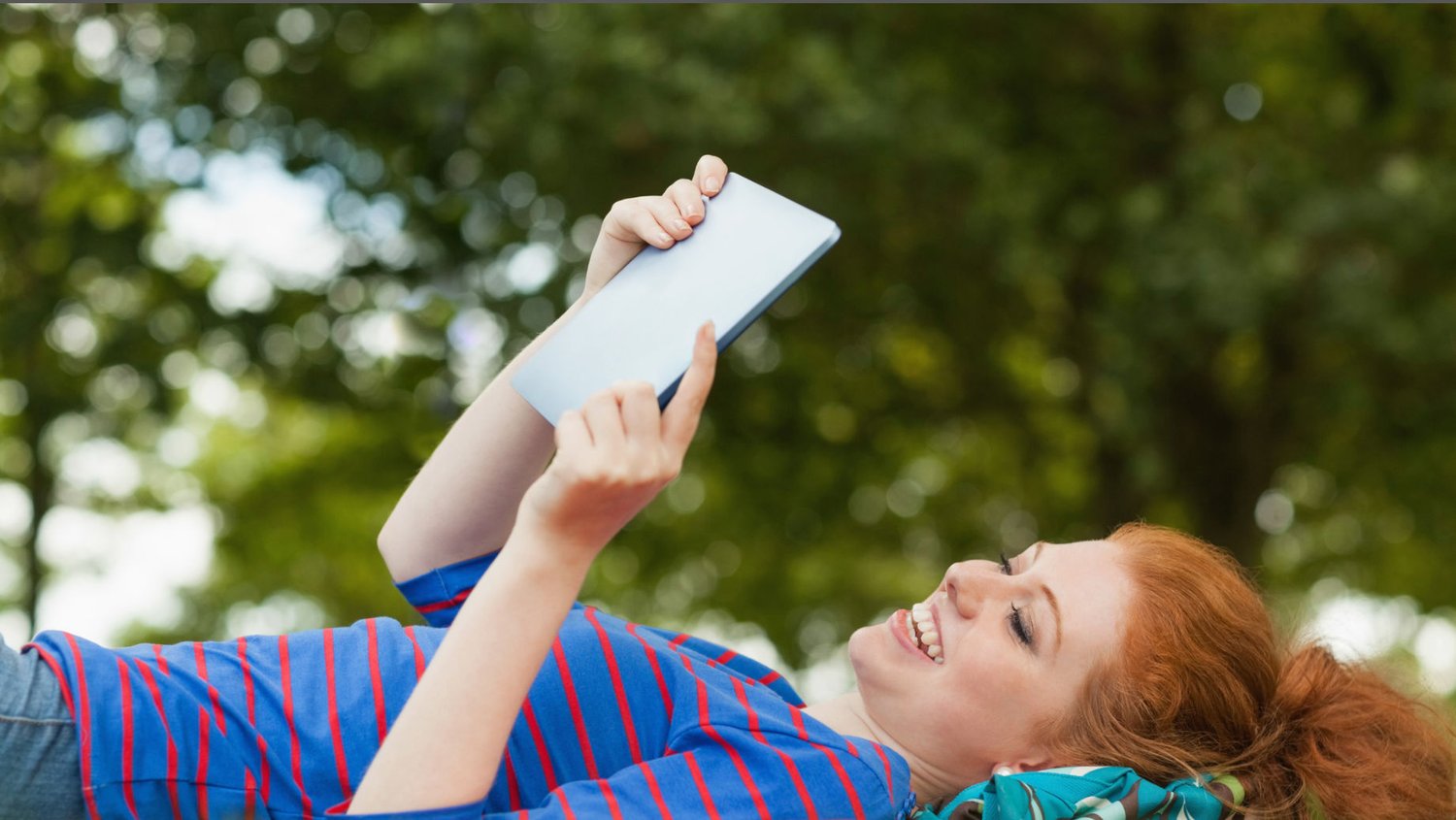 Life used to be so simple; print was static, web pages could be animated. Now, a digital magazine combines the full-page scale of the former but with all the possibilities of the latter. Any content marketing strategy needs to make sense of both.
Digital magazines are a breed apart, so the rules of content are also different – links, videos, interactivity, animations are all part of the playbook. That goes for advertising as well as editorial. In fact, in many instances you can be a lot more creative than the editorial which will be constrained somewhat by magazine style and guidelines.
Read on for our guide to digital magazines, how to optimise design and to increase awareness, engagement and response with digital magazine advertising.
In December 2016, digital magazine platform PageSuite surveyed more than 100 newspaper executives to discover some of the challenges facing the publishing industry over the following 12 months. The response clearly showed that driving digital audiences is an essential strategy and adapting to digital platforms is crucial to keep declining audiences engaged.
54% of those surveyed put increasing their digital audience first and 62% said they would be using video to drive engagement. Increasing digital advertising in both reach and volume is a key aim for nearly 46% of those surveyed and the report says: "In order to maximise the revenue generated from advertising, it is important that compelling and engaging adverts are created and implemented within the app or digital edition."
In February 2017, the Press Gazette also reported on the growth of digital publishing with digital magazines in particular accounting for 2.5% of the total circulation audited by ABC in the second half of 2016.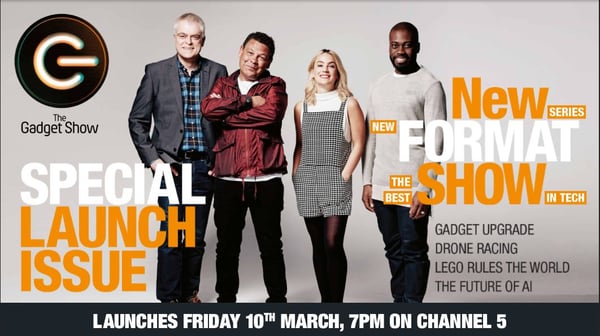 The Gadget Show digital magazine edition took distribution online, extending lifecycle and increasing available promotional channels. Unlike printed versions, adding new content is easy to do as well.
Get your message across
Digital publishing is a major growth area, complementing websites, social, newsletters and offline advertising. But simply reproducing a printed page is not the best way to make the most of this medium – even if the digital magazine carries the same editorial content as the print magazine. Dialogue's Art Director Richard Berry explains why:
"Let's define the limitations of, say, a print advert. You've got limited space for a start. Your message has to be obvious straight away; the artwork has to be very obvious and imminent. However, with a digital magazine advert, there is a chance to introduce a bit of storytelling as the page reveals itself.
"There's a need in all advertising to get your message across instantly – and that is no different in digital magazines – but, once you've grabbed the audience's attention, digital offers a certain element of exploration: You're offering your reader something interactive, something enticing, something to navigate through. It can be more of a tease."
A brave new world
Digital magazines, often known as page-turners, are not new to the industry at all. What is new is the more sophisticated digital magazine that is almost a microsite. It is not just a digital version of a print mag; it carries extra content, games, animation and video in a far more engaging way than a page-turner. Many magazines produced like this still carry static print-style adverts but, here at Dialogue, we're evolving interactive advertising in this format, including video, animation and bespoke adverts in digital magazines.
Here at Dialogue, we're evolving interactive advertising in this format, including video, animation and bespoke adverts in digital magazines.
According to Alan Dykes, Dialogue's Head of Digital Marketing: "Failing to take advantage of what digital has to offer is like going to print without a proper headline and standfirst, or forgetting to put in a call to action, a URL or a contact number on an ad. You just wouldn't do it! If you can add video, if you can introduce tease and reveal, promote social sharing, if you can get an edge – any edge – with your creative, it's worth putting the time and effort into doing so."
Take our advice…
Most digital magazines – like their print counterparts – will offer a free design service to advertisers and, even if you're a brand with a well-established graphics department, it might be worth taking up this offer. You wouldn't send a print ad to run as a web banner, so don't send a print ad to be run in a digital magazine – it won't get the best response. Instead, open a discussion with the digital publication and see what they suggest could make your ad more noticeable, more interactive and ultimately garner a better response. You will undoubtedly be asked to send your artwork as layered files – this makes it easier to isolate separate parts of the ad and make them work harder.
It's not just the design, either – you've also got to consider the basics. "Perhaps the most important consideration is the change in orientation," explains Richard. "Print will usually be portrait, but digital will often be landscape due to the different shape and size of screens – especially if you are using a responsive platform to deliver it (and you should be doing this!)."
iPhones and iPads could carry a resized print ad (but beware of legibility and a long scroll of text) in portrait mode, but it'll be up to 50% smaller in landscape. A desktop PC or Mac is landscape by default. Know your audience and know the device that they are most likely to view the publication on. Consult the digital publishers for this information.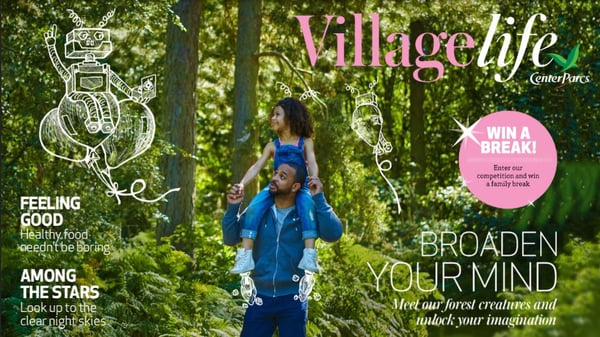 Village Life digital magazine edition redesigns both advertising and editorial for online landscape display on desktops and tablets. There is also a portrait, mobile optimised version which loads with automatic device detection.
What are the crucial design points to consider?
"An effective advert that generates response has got to centre around the messaging and the storyboarding. How does it all fit together and reveal itself?" says Richard. "You can bring in a headline, flip in and spin an animated flash and fade in some text – you can do all sorts – so it's all about deciding which elements will complement rather than distract from the advert's message. There's a fine balance between being tricksy and being clever… Your advert needs to be appropriate for your brand, the publication, the platform and the audience and we as digital publishers can help you reach that balance."
Content first
"Digital magazines are still relatively new and placing adverts in them is also quite new," says Richard, "But the problem with adverts is that people know what they are and a certain part of the audience will switch off. The challenge is making them actually look at and engage with the ad, and that's down to content."
The old rules on headlines, imagery and calls to action apply, but add in extra considerations on pacing, text that reveals in stages, animation and video and you have a lot more to think about.
The takeaway is this: digital magazines are bridging a gap in publishing and attracting a significant share of the audience, so it's worth ensuring your presence in this sector.
If you're a brand and you produce your own adverts, you need to consider these four things:
1) Does your print advertisement contain the right kind of engaging imagery that will make it stand out in a digital edition? Or do you need to start again?
2) Consider all of the elements that can be made interactive and how they will be converted into a landscape format. What can you add? What do you want to link to? How do you want to add value to the advertisement?
3) Then consider how it will work in portrait on mobile. How it will work on a smaller screen? That might take some heavy copy cutting to reduce the word count and scroll time, for example.
4) If you do include links – to video, to websites, to social – is the landing page you're linking to optimised for the device the traffic is coming from and does the content there match the promise of the ad?
If you don't design your own ads, be prepared to get asked how you want your ads optimised for digital magazine publishing. If you're not, chase the publisher because they should be helping you adapt. If you receive requests for varying forms of artwork and design elements from the publisher, it's not that they're just being awkward. If they ask you to provide layered files, video, links or even to cut your copy, it's all designed to encourage digital magazine readers to stop, look, read, watch and then share your advert.
Digital magazine advertising should be about choreographing the user journey with all the tools the platform allows.