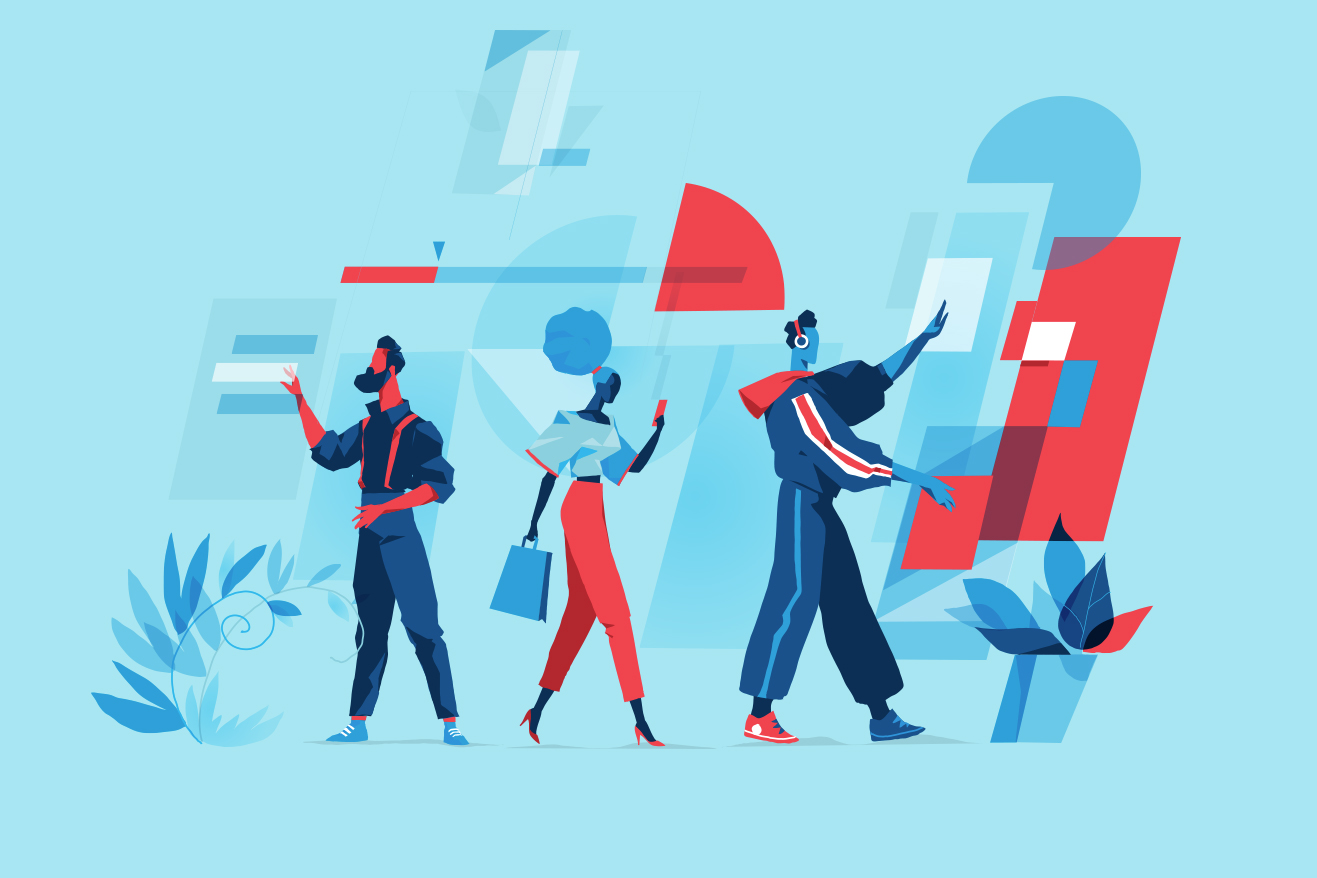 The value of interactive content
Howard,
Interactive content marketing is on the rise. Content is increasingly a highly competitive space to be in and businesses are necessarily moving away from scattergun content tactics because, hey, it doesn't work and are now refining the content that is actually working for them from a business perspective.
Why is interactive content important?
As a result, there's an increasing need to build out content that is more sophisticated and can work harder to attract leads and pre-qualify them. By answering your customer's most important questions early on in the buying cycle can increase trust.
When you start to realise how more effective (and maybe even fun) your content can be with interactive elements, a blog and an image increasingly looks a bit, well, 1.0. : (
Content marketing is becoming less about the words you put on a page, and more about the experiences you create for the consumer - and post-pandemic, content formats like live streaming are being added to the content portfolio. Check out Global Web Index's report on live-streaming to get a sense of how this industry is emerging.
What is interactive content?
Interactive content is of course, nothing new. We've long been able to like, comment on and share what feels valuable to us but when we look at an interactive content definition, we're pretty much looking at the types of content which allow us to do much more than that: content that invites us to engage and gives us an experience.
There is real value in interactive content: it's inherently viral and can drive conversions to 40-50% and people just love to share cool, unique interactive content pieces, driving referral traffic by as much as 28%.
Interactive email
It's worth noting that not all email clients support interactive elements and this will depend on the code.
Campaign Monitor reports that interactive email content boosts the click-to-open rate by up to 73%, and adding videos can increase click-through rates by as much as 300%.
However, including interactive elements within the email can certainly enliven this now traditional format. Key ways to jazz up the usual words + picture recipe include image carousels, rollover effects to show more detail or information when your user hovers over an image while embeddable videos are of value to bring brands, stories, products and services to life. QR codes have also been shown to be a somewhat underrated add-on for email (and indeed they are also a means of bridging the gap between digital and print).
Long established formats that we've all experienced like radio buttons, surveys and quizzes (more of that below) are important in driving engagement in what is often a highly transient medium.
Interactive quizzes
There's nothing that sophisticated about quizzes, you might think. But 96% of people who start a Buzzfeed quiz actually finish it.
One quiz on the site 'What City Should You Actually Live In?' was posted on BuzzFeed in January 2014. Since then, it's been viewed more than 22 million times and has been liked on Facebook more than 2.5 million times. So, how's *your* content doing?
Everyone likes engaging with something that tells them something about themselves and there's a real value, of course, in creating a quiz which can help your customer do just that while helping pre-qualify leads or sales (all the while signalling to Google this is a valuable resource of a page). Not to mention, sourcing valuable data insight.
You don't have to be a big brand to engage in this activity either as there are a number of apps like (most famously) Qzzr, Typeform and Outgrow that allow you to create your own.
Check out this cute interactive quiz from hair brand Pete and Pedro to give you a sense of interactive content in action.
Digital magazines
Digital magazines have been around a long time - and while many media brands have struggled to make them work by simply translating the real world experience digitally, the fact that Pagesuite, Pugpig, Mag+ and Edition Digital are still about proves that there's value in them.
Increasingly more sophisticated in terms of the content they support and the data they provide, there's nothing to write off here. Check out our work on how to create a digital magazine and digital magazine design best practice.
Infographics and interactive imagery
Infographics might date back to 1626 - I know, right!? - when Christoph Scheiner published the Rosa Ursina sive Sol about the rotation of the sun but the internet has certainly popularised this way of visualising complex information or data.
And naturally, the more complex or the more voluminous the data, the more they lend themselves to interactive infographics, allowing the user to dive in and out as they wish.
This 'Trending Seeds' interactive infographic charts the rise of of the #MeToo on Twitter and provides a perfect example of an experience it's only too easy to get lost in.
Again, this isn't something just for monied businesses, there are a number of valuable tools like Thinglink and Genial.ly which allow you to bring photography to life by adding hover-over elements.
Interactive videos
Interactive videos provide the viewer the ability to click, on a desktop, or touch on mobile devices within the video for an action to occur.
YouTube, naturally, were at the forefront, initially offering (now discontinued) annotations or interactive layers of clickable speech-bubbles, text-boxes and spotlights. In 2010, YouTube added the opportunity for interactive takeovers, giving certain channels the opportunity to integrate an iFrame experience enabling them to include interactive videos.
Interactive video is nothing new however and a recent report from Wyzowl revealed that interactive video is on the rise, with 21% of video marketers planning to include interactive video in their 2020 video marketing strategy.
Check out this video by Major Lazer to see what else can be done now.
Interactive reports
Where many of us may engage in wishing to develop more interactive content is when it comes to lengthy reports or very long-form content (link). This type of content can be arduous for users viewers (and also for its creators developing it) but still valuable in the marketing mix: The Content Marketing Institute found that 50% of B2B marketers ranked white papers in their top three for lead generation while 76% of buyers are happy to hand over information in exchange for it.
Naturally, there are a number of tools available from Sway to Prezi to make the presentation of information just that little bit more engaging.
For a great example, of what can be done, check out EIF (European Investment Fund),
Online calculators
The final tool on our list is the online calculator, so useful for helping users solve problems and get immediate answers. Again, something so valuable in the customer purchase journey and something which can provide a wealth of data for the business or brand hosting it.
They can be a great tool for financial businesses but also for any wanting to showcase savings or ROI, a great example being Quartz at Work's How Much is Your Job Really Worth? Maybe you need to check out that link right away, right?
Interactive content marketing is not going to go away.
Indeed with the competition for views and engagement only increasing, the need to create more valuable online experiences is likely to go up in tandem.
While augmented and virtual reality are likely to take content to a whole other level, until these become more of a reality, interactive content is still our best bet in creating valuable engagement we're all now seeking as both consumers and brands.