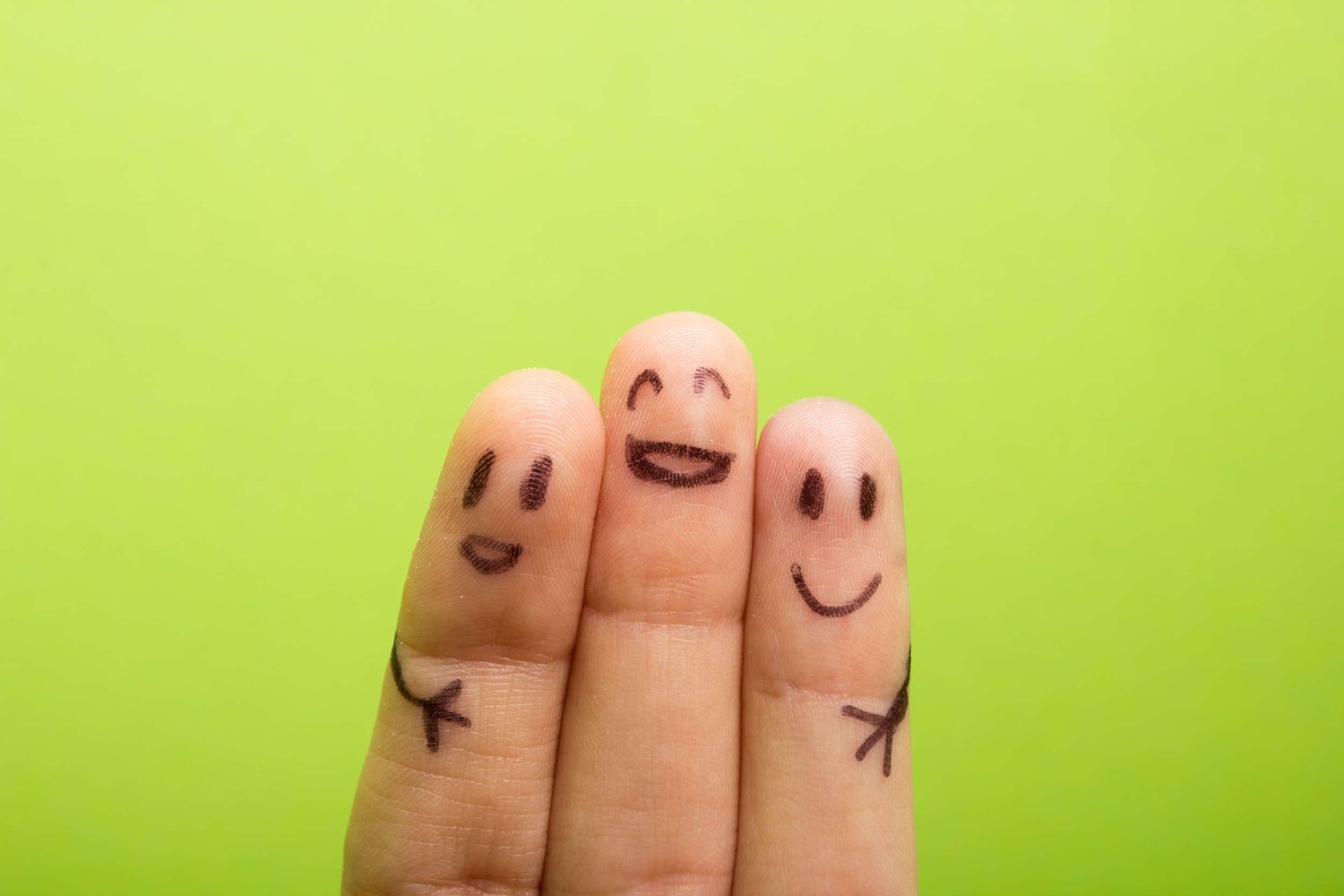 Types of loyalty marketing
Jessica Bennett,
It's a well-known fact that nurturing your existing customer base encourages them to spend more with your brand and is easier than recruiting new customers. The Harvard Business Review discovered it costs businesses between five and 25 times more to gain a new customer than it does to sell to an existing one. Not only that, but returning customers spend more. Smile.io found that in the USA, 40% of online shopping revenue comes from repeat customers, despite the fact they make up just 8% of site visitors.

Clearly, it pays off to keep your customers loyal. But in an increasingly 'noisy' marketing world, how do you do that? And what are the options for brands?
Growing your brand through loyalty marketing
Loyal customers can grow your brand or business a lot faster than sales marketing, but you need to develop that customer loyalty. You want customers to be willing to work with your brand again and again, and tell their friends and family about it too. Customer loyalty comes from a positive experience, satisfaction and valuable products or services.
It can also come from a customer loyalty programme. These are long-term marketing strategies that provide incentives to customers to become repeat customers, and reward loyal buying behaviour.
Dialogue's recent Brand Communities Report showed how important it is for consumers to be rewarded for their loyalty - and how brand communities are an evolving way to make this happen.
Discounts and offers are the most valuable offering in the luxury sector for almost half (47%) of consumers, with those results reflected in the travel sector (48%).
Exclusive event invitations are of value to 22% of 25-34-year-olds, rising to 25% in the luxury sector specifically. Access to exclusive content is of value to 28% of 16-24-year-olds, compared to average of 19%, whereas access to exclusive branded products appeals to almost a third (28%) of this age group. The latter is also true for the 25-34-year-old age group.
Types of loyalty programmes
There are several different types of loyalty programmes that brands generally use:
Points – points definitely mean prizes when it comes to customer loyalty. This is a very popular customer loyalty programme where consumers spend some money and get some points that in turn have a monetary value with the brand. However, these can be confusing and not applicable to every type of business.
The Boots rewards scheme is one of the most famous – and most generous – in the UK. Spend £1, get four points, which are worth one penny each.
Spend – Access to rewards based on how much the customer spends. This relies on people reaching a monetary threshold rather than a points threshold.
Tiered – Customers get points whenever they buy something. The more points they have, the higher loyalty level they reach, and the higher their loyalty level, the more rewards they will get. This type of loyalty programme works best for higher price-point businesses that are high commitment (such as frequent flyer schemes).
Paid – Inviting customers to be part of a VIP, members-only club, where they pay to get the rewards. Sounds odd at first, but they work by identifying the factors that may cause customers to look elsewhere for their service, then creating a fee-based loyalty programme to address those issues.
For example, Amazon Prime gives users access to services that would otherwise cost more, such as faster delivery and exclusive access to offers (like Amazon Prime Day – Black Friday for Prime customers).
Value-based – Research and advisory company Gartner found that "consumers are loyal not to companies, but to beliefs." By rewarding customers based on a shared value or belief, brands create a personal connection with their customers and encourage loyalty through moral appeal.
TOMS Shoes started with an initiative where they donated a pair of shoes to a child in need for every pair purchased. This has grown to other philanthropic pursuits, such as ensuring clean water access and helping similar organisations by selling themed products.
Partnered – When brands team up to reward customers with something that's relevant to them, but not the primary purpose of the brand. Hotel chain Radisson has point-earning partnerships with several car hire companies, tapping into the likelihood that people staying away from home may also look to hire transport.
Games – Or gamification, this type of loyalty programme has appeal as users can see real-time rewards for their efforts (plus it's fun). Play a game (via an app or other purchase) and get rewards (usually for points to spend with the brand). Simple.
The Loyalty Report 2019 found that there was an 'enjoyment lift' of 1.7 times when game mechanics are used as part of a loyalty programme.
American Airlines' AAdvantage Passport Challenge invited customers to create a virtual passport to increase brand awareness and offer players/members the chance to earn bonus points by answering general knowledge questions and tracking the travel of other members and their friends.
The above examples of loyalty programmes are generally conducted in physical stores or through email and social media, with points collected on cards or accounts, and emails alerting consumers to their points' status and encouraging more purchases based on point.
Other loyalty schemes
However, brands should also consider other options. Personalisation has long been considered an important part of the customer experience, yet according to The Loyalty Report 2019, only two in 10 members of loyalty programmes are 'very satisfied' with the level of personalisation.
Obviously, personalisation requires levels of data insight and backend development not always accessible to brands.
However, what personalisation really does is show you're using your customer's data to prove you know them and their needs; they are not just one of many, they are individuals.
There are also other types of loyalty scheme to explore when it comes to rewarding customer loyalty, which draw on experiential and user-generated content, such as:
Hybrid – Most loyalty programmes are some sort of combination of the above, for example a points-based system with a tier programme, which makes calculating points easy for customers and encourages them to achieve the next loyalty level, meaning more purchases.
The North Face's VIPeak programme allows consumers to earn points on every purchase, but also allows them to earn points by attending The North Face events, checking in at certain locations and downloading The North Face app. Customers can then use points towards unique travel experiences – a level of personalisation that builds a stronger connection between customer and brand.
Omni-channel – it's important to think across platforms when it comes to loyalty programmes, not just to be where your audience is, but to be everywhere your audience is. Physical stores, online and on social.
Tarte Cosmetics' tarte <3 rewards loyalty programme not only rewards members for spending money, but also for sharing Tarte products on social media, referring friends and even simply reading emails. In recent years, user-generated content such as make-up tutorials have become incredibly popular, and Tarte is capitalising on this, incentivising UGC and creating brand advocates.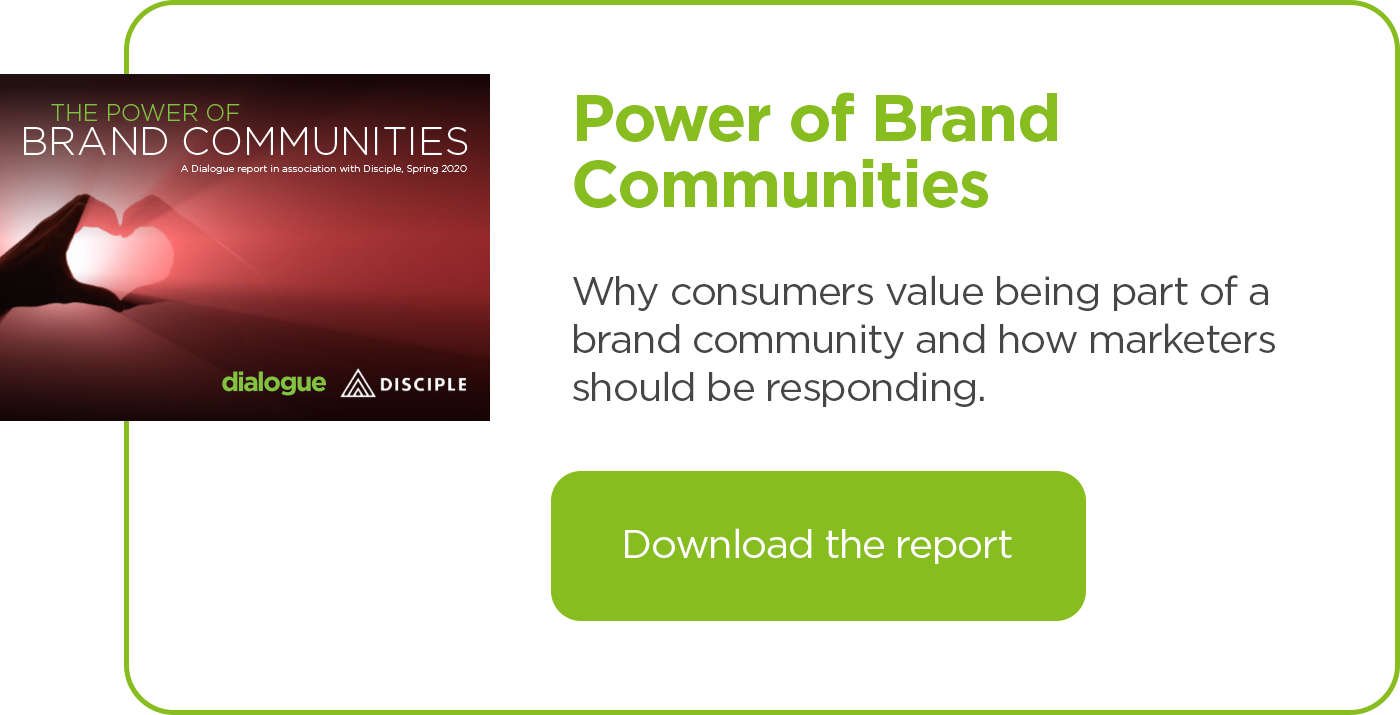 Making your loyalty marketing stand out
While there are lots of potential loyalty marketing programmes and strategies to pursue, you'll also have experienced many of them, meaning cut-through is not necessarily simple. How many loyalty cards do you currently have in your purse or wallet, for example?
According to The Loyalty Report 2019, the average consumer is signed up to 14 loyalty programmes, but has the capacity to effectively engage with just seven.
So how do you become one of the seven? Loyalty marketing needs to connect on an important and personal level. Some of the above types of loyalty programme do just that – the value-based and partnered programmes show an understanding of the consumer's ideals and needs, positioning the brand as caring and helpful.
But actively enabling a brand community among consumers, and with it a sense of belonging, can have huge benefits.
The Loyalty Report 2019 identified the top five drivers of member satisfaction when it comes to loyalty programmes:
Meets needs
Enjoy participating
Makes brand experience better
Consistent with brand expectations
Rewards/benefits appealing
Brand communities enable the people who love your brand to speak to other people who love your brand, creating a circle of advocacy. Those advocates go on to spread the word about your brand, bringing in like-minded prospective customers. Consumers value word-of-mouth recommendations over adverts and trust their peers to give them honest opinions.
Some brands have harnessed the power of word-of-mouth via influencer marketing, but consumers are getting wise, partly thanks to new laws requiring influencers to make it clear when they have been paid to post something by using #sponsored or #ad in posts. The Drum found that only 8% of global internet users believe that the bulk of information shared on social media is true, which drops to just 4% when it comes from influencers.
Influencer marketing should not mean being bombarded with marketing messages; it should mean developing a bond with followers and then inspiring their loyal audience. In this way, influencers can become the figureheads of your brand community.
As there is such scepticism around existing internet platforms, particularly traditional social media, it can make sense to build your brand community elsewhere. Forums have been around pretty much since the internet began, but the fact that they still exist and are used by online communities shows the value of peer-to-peer discussion.
Apps such as Disciple enable passionate brand advocates to come together and form a community of the most highly-engaged consumers. For example, their app for The Rolling Stones gives true fans access to exclusive content, discounts and ticket sales. When it comes to downloads, it may have a fraction of the band's 19 million Facebook likes, but those downloaders are more than just casual scrollers and are therefore more valuable.
As Benji Vaughn, founder and CEO of Disciple Media, states:
"You're not going to get your 30 million 'likes' [on the app], but you are going to get an engaged audience of true value."
Brand communities also help to grow loyalty organically. It's not just the brand talking to the community all the time, it's brand advocates talking amongst themselves and encouraging their own loyalty. The role of the brand within this community becomes to facilitate these conversations; to become the place where people come to belong.
Benji continues: "[The brand community members] love what you do already; you don't need to sell to them. Think about creating conversation among the community. Don't just think about isolated posts, but creating a narrative and a conversation that the community can latch on to. And think about your brand community as part of your team – they're a really good source of feedback on what you do and what you stand for, and finding out whether the brand messaging is getting through."
Why does loyalty marketing work?
There is plenty of real-life science behind loyalty marketing, and why and how it works. Psychology plays a large part.
When it comes to points programmes, for example, they work for three key reasons:
Points motivate consumers to engage in order to earn rewards, giving a sense of achievement
Points positively reinforce valuable behaviour, such as spending or engaging
The desire to earn more points encourages commitment to the brand
Brand communities are linked with psychology, too. Dr Charles Seger from the School of Psychology at University of East Anglia explains:
"Belongingness is one of our basic human needs. We are motivated to both assert our group identification and our individuality. Brand communities can allow us to fulfil these motives. People will stay loyal to brand communities that provide a unique experience, allow us to express our self-concept and engage us with a meaningful community of like-minded individuals."
When it comes to loyalty marketing, the ultimate aim is to generate repeat customers. Along with traditional loyalty programme routes, fostering an active brand community can help to reinforce and encourage that desired dedication to your brand.