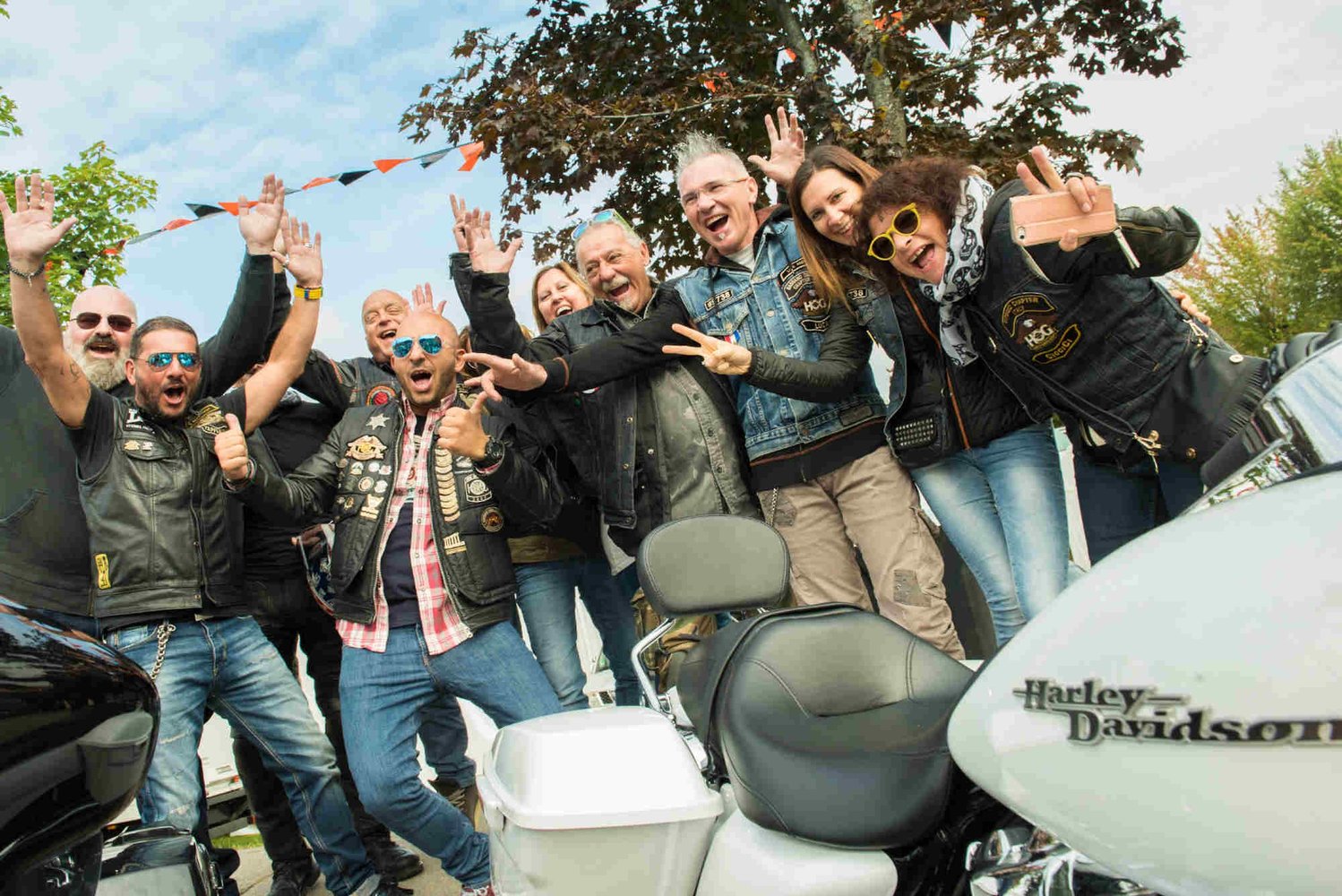 How can brand communities play a role in developing customer loyalty?
Claire Price,
Any business would be lying if they said they didn't like to have a shiny new customer walk through their door, but the thrill of convincing someone new to splash the cash in your direction should never be allowed to overshadow the less exciting, but more lucrative, rewards stemming from customer loyalty. And customer loyalty is at the heart of an increasingly important marketing initiative; brand communities.


Customer loyalty – a marketing goldmine
The cost-effectiveness of continuing to court a repeat customer varies from sector to sector, but statistics compiled by Marketing Metrics: The Definitive Guide to Measuring Market Performance reveal that the likelihood of you being able to sell to an existing customer is 60-70%.
This dwarfs the probability of selling to a newbie, which hovers at just 5-20%.
The substantial revenues offered by loyal customers was researched by Adobe, which analysed 33 billion visits to 180 online retail websites in the US and Europe. Tellingly, it found that nearly 40% of revenue in Europe came from return or repeat customers, despite the fact that they only represented 10% of all visits to the online retailers.
Another stand-out statistic from Adobe's research was that European marketers would need to bring in seven new shoppers in order to match the revenue of just one repeat customer. And based on their sample, for every 1% of shoppers who return to make another purchase, overall revenue will increase by around 10%.
Similar trends have been picked up by SumAll, which discovered that 25-40% of total revenues of the most stable businesses in their network came from returning customers. Find out more here.
But monetary gain isn't the only benefit that a loyal customer can give a business. A loyal customer who has bought into your brand mind, body and soul will also refer new customers to you (saving you an expensive job) as well as providing valuable feedback.
However, in order to reap all these profitable rewards, you will need to foster the loyalty of your customers, engage them and interact with them.


Building customer loyalty
Numerous schemes, plots and persuasive tactics can be employed by a business to build a rock-solid customer base, and with modern technology it is possible to push personalised messages, loyalty programmes and rewards through all sorts of channels.
Ultimately, the aim is for customers to form an emotional attachment with a business, which will discourage them from switching. The ongoing digital interactions provide valuable insight into their habits and encourage their spending.
Loyalty schemes with rewards can certainly be an effective way to inspire a customer to return. Rewarding a behaviour acts as reinforcement, encouraging the customer to repeat the behaviour. This is known in psychology as Operant Conditioning. If you also pitch the appeal of your reward and its timeliness correctly, your customer will gradually increase the effort (and their spending) to attain the next goal. This effect is known as the Goal Gradient Effect, and it was pioneered in 1932 by Clark Hull.
However, reward schemes may not necessarily build a true brand evangelist. Once the reward is removed, or if it becomes too difficult to achieve, your 'loyal' customer may well abscond in search of a more appetising loyalty scheme. As standalones, these schemes generally lack engagement, which is what could convince a customer not to stick around for the long term.
Staying in touch with loyal customers
A different – and very effective – way of staying in touch with your customers is via email. This is demonstrated in our own report on brand communities.
Email was the preferred contact method for:
51% of respondents wanting to stay in touch with a luxury brand
44% of respondents staying in touch with an automotive brand
50% of respondents wanting to engage with a travel brand
This is because emails cause far less nuisance than other communication channels and they can be personalised. However, creating interaction and engagement via email can be more difficult and feel one-directional.
Social media can be a way of bridging this gap. It can be used to promote enticing special offers but also engage and interact with customers to take the relationship past the basic customer/service provider link.
But the original community ethos of social media has deteriorated over time and may not now be as effective at fostering deep customer loyalty.
We spoke to Benji Vaugn, founder and CEO of Disciple Media, which creates bespoke community apps for brands. Before the company was set up, he encountered the limitations of social media first-hand when promoting his music label.
"Facebook is really like the TV of today," he explained. "It's just a paid media channel, not a community platform. It's a big, open soapbox to shout out a message… We had passionate fans of what our label did, what our label stood for, and we'd lost contact with them. They'd become just 'likes' at the end of Facebook, views on YouTube or rants on Twitter, and it was really hard to extract the value out of them."
The role of brand communities
Brand communities can tie all of these elements together and extend the experience for loyal customers, creating a platform for engagement and interaction.
Following this route means you're going to need to commit to the long-game, but by investing time in building a proper relationship with your customers, you can increase your influence among them.
"You're not going to get your 30 million 'likes'," explains Benji, "but you are going to get an engaged audience of true value. You just need to understand how to measure success in this environment."
The psychology of brand communities
A brand community introduces a more authentic, 'human' element into your communication. It's based on relationships, stories and conversations, and it ultimately gives your customers a kind of 'ownership' over the brand as well as a sense of belongingness. This is especially the case if you market your community as an exclusive place for dedicated enthusiasts. This exclusivity feeds into the tight communal spirit and will give its members a true sense of belonging, as well as a little boost to their egos.
This community psychology is what makes it so powerful and so useful to a brand, as our report on brand communities explains:
We spoke to Dr Charles Seger from the School of Psychology, University of East Anglia. He said,
"Belongingness is one of our basic human needs. We are motivated to both assert our group identification and our individuality. Brand communities can allow us to fulfil these motives. People will stay loyal to brand communities that provide a unique experience, allow us to express our self-concept and engage us with a meaningful community of like-minded individuals."
Becoming a member of a brand community is definitely seen as important to consumers. Our research revealed that:
36% of respondents said it was important in the luxury sector (rising to 57% of 25-34-year-olds
34% said it was important in the automotive sector (up to 55% of 25-34-year-olds)
41% believe it is crucial in the travel sector (rising to 56% of 25-34-year-olds)
And becoming a member of such a community can definitely engender loyalty, with 37% of consumers in our research being more likely to stick with a brand than switch if they belonged to a community. This rose to 51% of 16-24-year-olds and 50% of those aged 25-34.
Forty per cent are also likely to spend more with a brand if part of that community.
Creating such a group means you will need to switch up your communication technique. 'Selling' to a brand community just won't cut it – this forum is all about creating an ongoing narrative. Customers in your brand community are not an audience waiting to receive your messages. Instead, consider them as a part of your business team.
"In your own community you want everything you post to be the start of a longer conversation," says Benji. "You get the opportunity to get your audience to feed back and respond, and create content inspired by what you've posted."
Brand evangelist benefits
Becoming a valued member of a brand community doesn't just reap rewards for the brand behind it. It also offers many advantages to the consumers involved
This can be as simple as access to special offers or deals, advance notice of events or new products, and access to exclusive information.
But customers can also benefit from the customer support of the brand and other customers, helping them to find the answer to queries or advice and reviews on new products.
Customers can also get the opportunity to help people in turn, which has a clear feel-good factor. This can lead them to help even more fellow community members, allowing them to build a reputation as the 'go-to' person on a certain topic. This all feeds into the positive psychological effects of a community.
A brand community also provides companionship – it brings together like-minded people and gives them a forum to share stories, ideas and opinions and to chat about shared interests. This gives the community life as well as longevity as people begin to form bonds and relationships with one another.
Finally, a brand community gives the consumer the chance to help shape the brand. Brands can reap a huge amount of information about how their brand and products are received and can use their brand community's feedback to make changes or improvements, which will go on to help their bottom line, boost their profile and show their loyal customers that they are listened to.