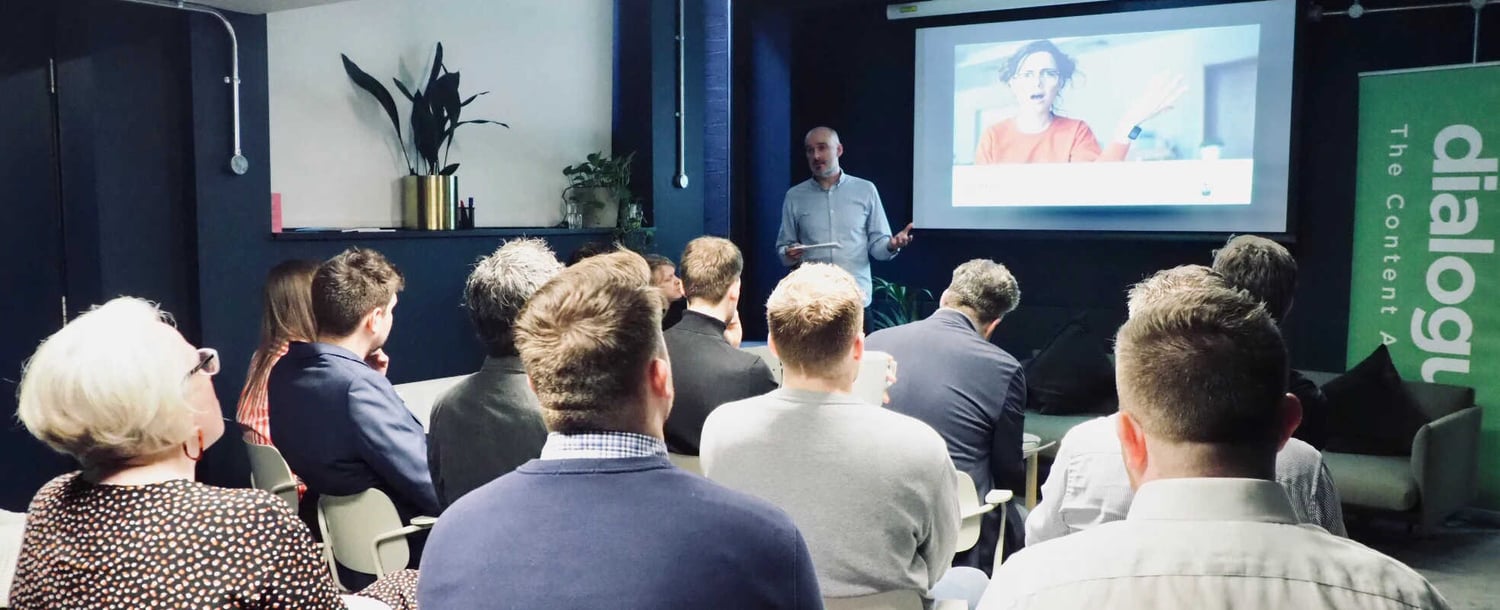 9 Automotive marketing tips from our report launch
Howard,
As part of our work in automotive content marketing, we launched our 2019 report on car marketing at a central London breakfast briefing which naturally generated a number of automotive marketing tips for brands and dealerships alike.
The event showcased key findings from the Automotive Marketing Report but also featured a panel of speakers, from within the agency and car marketing sectors.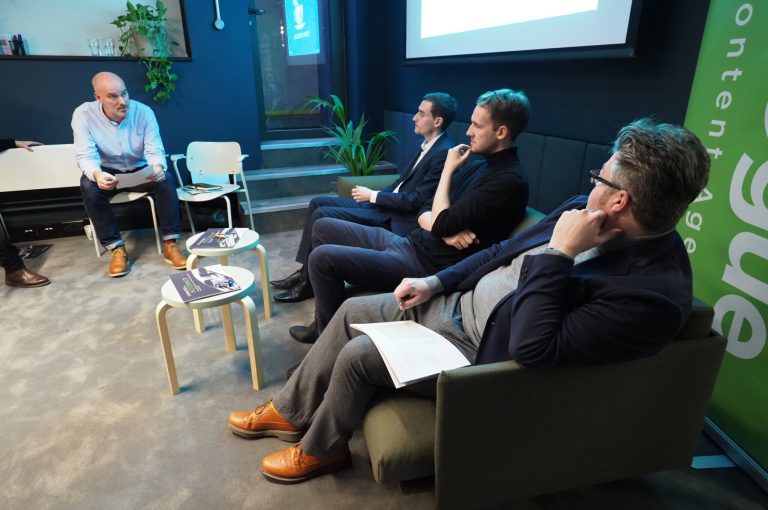 (left to right) Ryan Battles, Joe Riordan, Jamie Watson, Craig Thomas


These included:-
Joe Riordan (content marketing manager at Perrys dealerships made up of 17 franchises)
Jamie Watson (client services, social media marketing software company Pulsar)
Craig Thomas (automotive journalist and online editor).
Car marketing tips
Here are a few things we discovered from our experts:-
1. Timing is key in car marketing
Pulsar conducted social media listening on behalf of Mazda to discover when was the best time to send marketing messages to users:
Jamie Watson said, 'We were able to break down the sales funnel into four specific areas; exploration, observation, test drive and then purchase. Saturday morning was the best time to engage people in the exploration phase, they're on their mobile, tired and in bed but it's the first time they've got some brainspace to start looking at things for themselves. But Tuesday lunchtime was when users were talking about and booking test drives online.'
2. Context for content is key
But you have to be mindful of the type of content you deliver at these times.
'If you're targeting users at 8am on a Saturday morning, you have to be aware of your audience: bright lights, concept cars, loud music is too in your face at that time,' Jamie added.
'A lot of brands are starting to listen to their audience better – they know what they're trying to achieve but they're not taking into account always-on consumers and what they want when.'
3. Online reviews are important
For both car brands and dealerships as they have a lot of sway with users.
'Some manufacturers are actually including this as part of the target/bonus,' says Joe Riordan. 'So giving a good service or going the extra mile is even more vital than it was before.
Having an ear to the ground is vital therefore.
'One story which springs to mind is from our Aylesbury dealership where the local pub landlord's family was involved in a car accident. They had planned to go on a family holiday in the UK and this now meant they were unable to do so. The Perrys staff heard the news and lent them a people carrier free of charge so they can have the holiday they deserve. The post got 6.6k comments and 41.8k shares which was incredible.'

4. User generated content is valuable too
It's clear to see therefore how valuable including users in the marketing can be.
Says Jamie, 'One thing we've seen Nissan do very well is use a lot of user generated content which they push through their channels though not as their own. It's some of their most useful content because it matches what other users are thinking.
'But it also helps car brands break out of the restrictions of six-month long asset production.'
5. Marketing messages need to be clear
Particularly around new technological developments.
'There are cars on the market now that have autonomous driving features. Lanekeeping assist, automatic braking, cruise control, those kind of things,' says Craig.
'But there are car companies like Tesla for example using terms like autopilot or terms like Pro Pilot which are quite confusing as they lead people to think that cars already have autonomous driving features.
'As a result, Thatcham Research discovered that 34% of people thought that their car was autonomous and that they'd be comfortable to text while the car was driving them – and 11% of people thought it was safe for them to have a nap. Which is really scary.'
6. There are marketing opportunities around new automotive developments
The panel all agreed that there was a lack of understanding around electric and autonomous driving – yet no car brand was stepping up to provide this valuable information for users.
'Existing online conversations are not about saving the planet but more about them not understanding how electric cars work,' says Jamie Watson.
'As a result, there's a lot of education that needs to happen. A lot of the content provided doesn't necessarily help talk users through the steps on how or why to buy an electric car.'
7. Marketeers needs to be aware of the competition
Otherwise they are in danger of creating the same types of message. Says Joe, 'This quarter there seem to have been more 0% campaigns then ever before. Six out of our 13 brands have ran 0% during Q4 and that doesn't include our own 0% used event.
'The problem with this is that nothing stands out and grabs people's attention. We've worked with incentives and customer rewards in an attempt to boost enquiries and sales.
'The jury is split whether these incentives drive new enquiries or just bring people forward in the buying cycle but it is a chance to stand out nonetheless. We saw an increase in enquiries when we ran this type of campaign.'
8. Marketing needs to work harder
'Visits to dealerships have gone down from 3 to 1.2 in preparation for buying a car in recent years,' says Craig Thomas. 'It's harder and harder for dealerships to get people through the doors.'
Joe Riordan agrees, 'Dealerships need to evolve and use more interactive elements like in-store configurators which are great for customers but also a great sales tool. As it's been said many times, it's often the second biggest purchase you make so people want to feel reassured and in control. Personalisation in terms of videos and virtual reality are likely to come more to the forefront when buying a new car.'
9. And there's an opportunity for more creativity
'Manufacturers and agencies should start taking more risks with content. There's a lot of distrust of consumers for brands but there's also a lot of distrust of consumers by brands too.
'Everyone's concerned about building their brand – but car brands are scared to be talked about, so, there needs to be some risk-taking. Somebody has to do it, for everyone to feel like it's OK.'