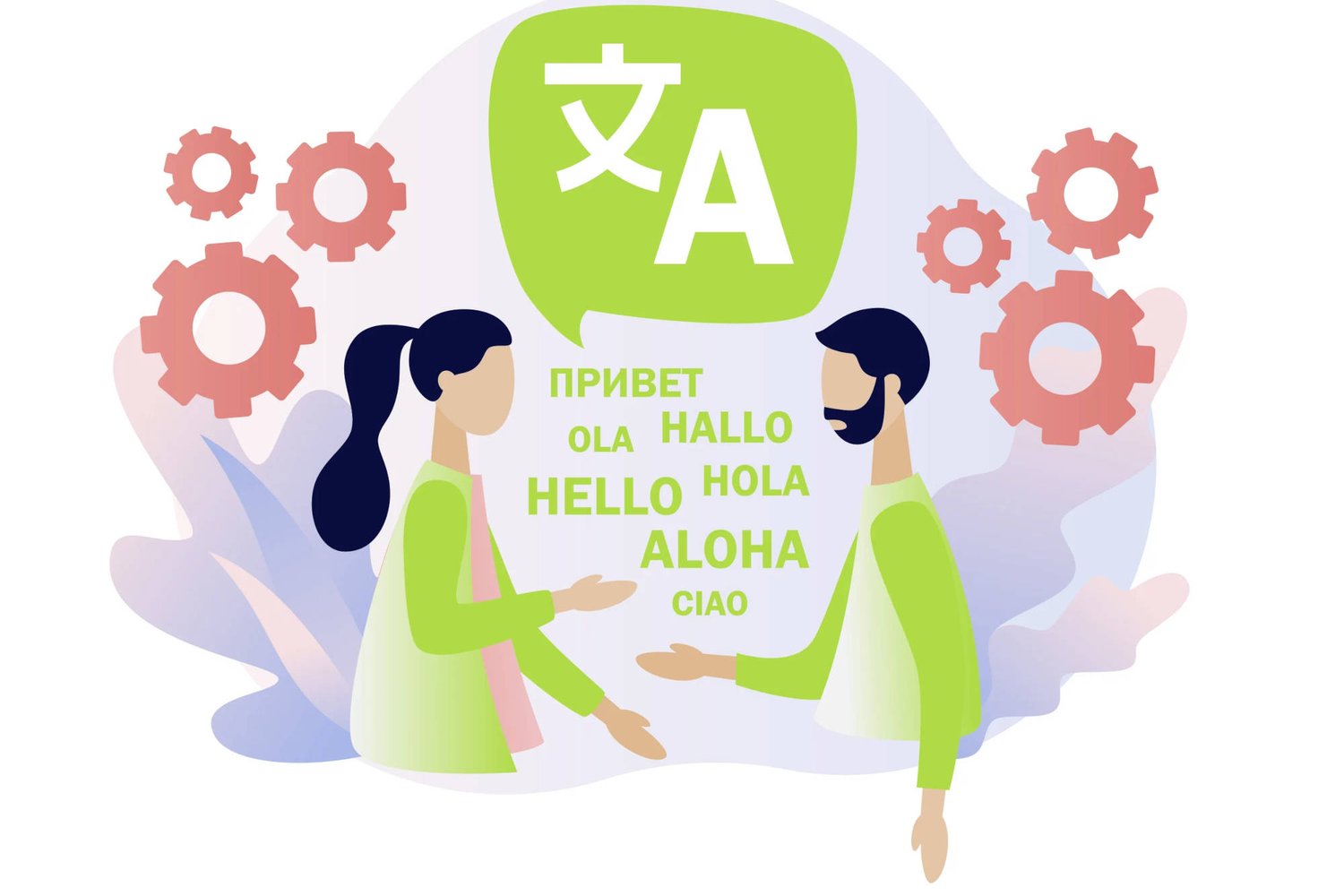 We live in a world that's more connected than ever before, so it follows that effective content should have as global a reach as possible. Any business trading overseas should therefore consider content translation as part of their content marketing strategy.
Research by the independent firm Common Sense Advisory has shown that it takes 12 languages to reach 80% of the world's online audience, and 21 to reach 90%.
According to the latest data, the internet use for China and India is surpassing the United States'. China has nearly one billion active users on the Internet versus the United States's 286,942,362. Neil Patel has a good case study as to how content translation can significantly boost your traffic.
If you're producing your content only in English, there's a huge number of people that you're missing out on reaching.
But how do you go about disseminating your content in multiple languages, and ensuring maximum impact?
1. Set-up and processes
Just as with any other project, it's vital to get your set-up and project management processes in place before you start work on content translation.
One thing you'll want to get your head around as soon as possible is the timings involved. Introducing a translation element for your project will mean that you need to build in extra time – not just for the translation itself, but also for any review steps, plus the time spent getting it designed, checked and approved.
And that's not including time you'll spend liaising with any third parties. So err on the side of caution when you're drawing up your schedule, as part of your multilingual content marketing strategy. There are rough guidelines you can use when calculating how long a translation is likely to take, and your chosen agency or linguists can advise you on this.
Another thing you'll want to nail down is the specific processes involved in your project.
For example, many translation agencies will offer different options such as translation-only, translation + 1-step review or translation + 2-step review. It's always advisable to have at least one step of review to ensure accuracy, but whether you go for one or two steps could depend on multiple factors, including the time and budget available.
Every project is different, but it's usually best to split up materials for translation if you have a lot of text involved, such as for a magazine. That way you can keep things moving the whole time – while the translators work on the next batch of text, you and your designers can be working on typesetting the translated materials, and the reviewers can be checking those which are already complete. This will avoid any nasty bottlenecks at the end of the process.
With so many things to keep on top of, a central tracker or project management tool will prove invaluable. Make sure it's something that everyone in the team has access to, so that updates can be made in real time.
2. Trusted partners
When it comes to producing content translations, chances are you'll need to involve third parties too – be that for translation, review or even typesetting for print. It's therefore vital that you build up a network of reputable and trusted partners that you can rely upon.
The golden rule of translation is that you should only ever work with linguists whose native tongue is the target language; even if someone can speak another language fluently, they'll never have quite the same level of understanding of the most subtle nuances, compared with a native speaker. So make sure that you have this assurance from your own language providers. If you're working with an agency, you could even ask for anonymised CVs to be provided to be absolutely certain. Other elements such as ISO certification are a good indicator of high quality in a prospective translation provider. The same applies for any reviewers you'll be working with.
Another key thing to consider is the field that your content falls within; you'll want to make sure that your chosen linguists specialise in your specialist area (if possible), as they will have familiarity with the appropriate vocabulary to be used, and will have a deeper understanding of the source text that they are working from.
If you're outsourcing any other element of your content translation process, such as typesetting, the same principles apply – experience and, where applicable, accreditation, are hugely important.
3. Translating the content itself
Third on our list is the content being translated: it's vital to consider certain elements of your source material, such as tone, register and vocabulary. These are the building blocks of any strong message, but can so easily be lost in translation.
When it comes to tone and register, remember that different languages have different ways of conveying this.
For example, English is unusual in that it doesn't have two forms of address for 'you', unlike most European languages (i.e. the formal 'vous' and the less formal 'tu' in French). You may think that it's obvious from the context whether your source material is formal or less formal in tone, but that may not be the case for your translators, so if in doubt, specify which form should be used.
Even the topics you cover in your source material could potentially be problematic. For example, say you want to write a holiday guide enticing readers to look ahead to some summer sun? Bear in mind that for half of the globe summer takes place at an entirely different time of year, so your content won't be timely for an entire range of audiences. Taking these factors into account will ensure that you avoid any cultural insensitivities, and that your content is as inclusive and engaging as possible.
Idioms and creative elements in your content should also be carefully considered. You may wish to avoid using figures of speech that are not likely to have a foreign language equivalent, and be aware that devices such as alliteration are unlikely to be carried through into a translated version.
Another key element is vocabulary. To ensure consistency, it's always best to pull together a multilingual glossary of key terms associated with the project. Some multinational brands will already have this on file, so if that's the case make sure that it's shared with your translators, so that they can apply the terms accordingly. The vast majority of linguists now work with computer-assisted translation (CAT) tools such as translation memories, which help them save time (and therefore money for you!) and ensure consistency of vocabulary.
4. Design
You may already have a vision in mind for any design work you'll be carrying out as part of your content translation strategy, but be sure to bear in mind some of the practical differences you could encounter while working across multiple languages.
For example, one quite basic element you will need to consider is that different languages run to varying lengths. For example, German and French can run around 25% longer than English, given the former's long word lengths and the latter's more complicated syntax. Conversely, other languages – Simplified Chinese is one such example – will run considerably shorter than English. These variations need to be factored in during the initial design process, to save the time and hassle of having to reshuffle layouts at a later stage to accommodate translated text.
Another important visual element to consider is non-Western alphabets and special characters. You may have a font that you particularly like, but does it contain Cyrillic letters, for example, or all of the diacritics (any marks to appear above, below or on top of characters, such as accents or tone markers) that you'll need for your chosen languages?
It's always best practice to produce a test layout using some filler copy for each language, which you can then run past your market reviewer to make sure that they are happy with the format.
5. Practicalities
And finally, there are other practical elements to consider as part of working on a content translation strategy.
For example, if you're working directly with other markets across the world – whether for review purposes or client relations – you'll have to take elements such as time differences and varying national holidays into account.
Misunderstandings are more likely to occur over email when there are foreign languages involved, so you may want to hold regular calls with your overseas contacts – or at least an initial kick-off call – to make sure that you're all on the same page.
Also, think about how you are going to share your content, too. When it comes to reviewing files, online proofing systems are a great way of enabling multiple reviewers to check and edit files at a time that suits them, with no risk of email attachments going astray.
You'll also need to think about your final product and how it's going to be distributed. What suits readers in one country won't necessarily be suitable for another, so it's best to be flexible if you can. Again, ask your in-market contacts what will suit them best, rather than applying a one-size-fits-all approach from the outset. Your stakeholders, and your readers, will thank you!