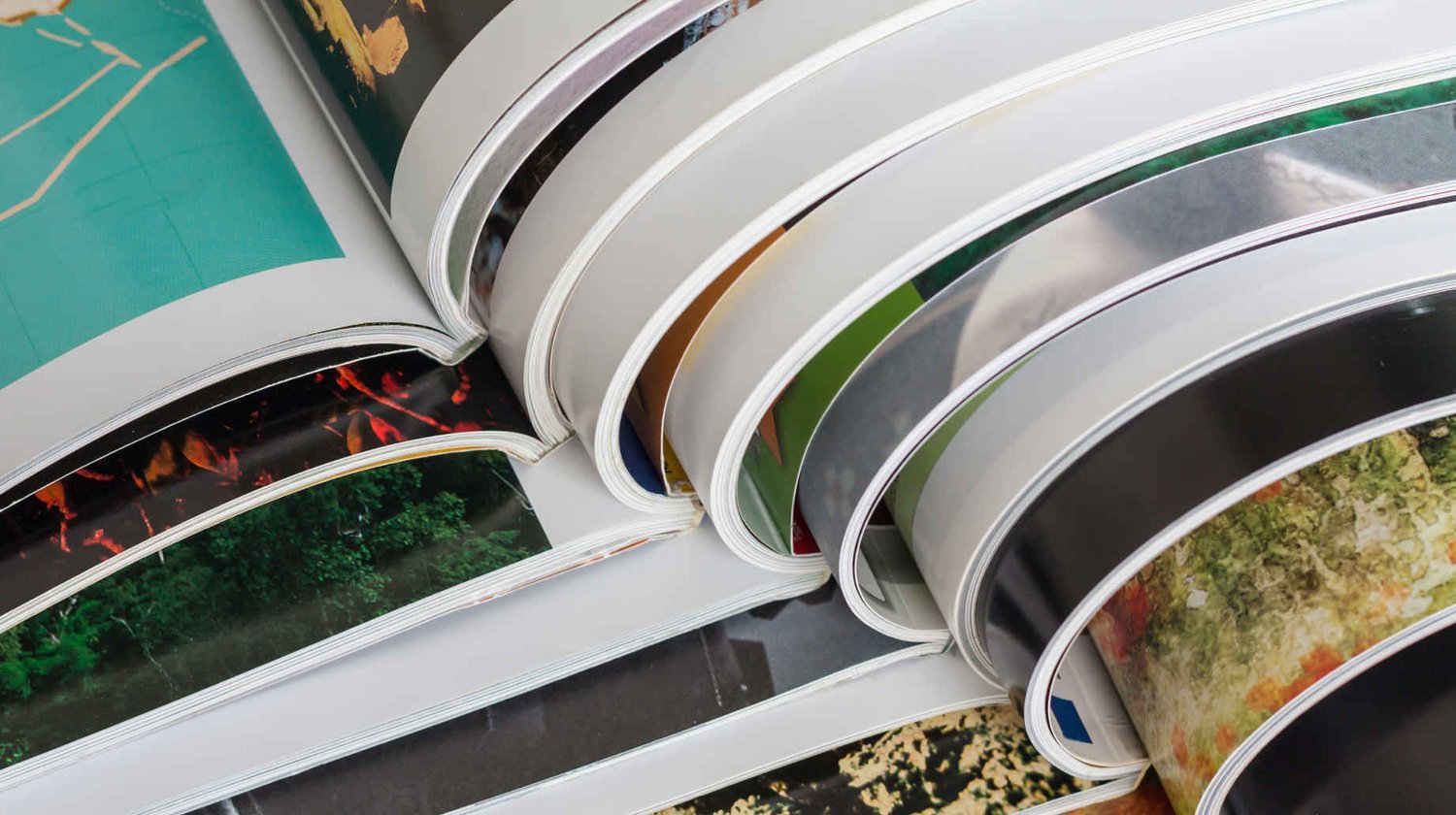 5 ways to master a contract magazine distribution strategy
Howard,
If you're a brand with a print magazine, you should approach your magazine distribution strategy in the same way a digital marketer would tackle online content distribution
What is a magazine distribution strategy?
A magazine distribution strategy requires a canny business eye, a strategic approach, a good psychological understanding of the target consumer and an on point production and processes. There's little difference between this and a digital marketing strategy, because the end goal is a method that reaches your target audience.
Of course, the nature of the content helps define your magazine distribution plan.
The start of the process has to begin with the magazine itself and knowledge of its target audience and their behaviour. From there, it's about finding the most relevant places to reach the audience. Simple!
Below we've listed five essential tips to help get your title into the hands of your target audience.
1. Start with the basics; mailing lists and packaging
The starting point for all contract magazines is your business's existing mailing list. It's important to ensure that all members, sign-ups and related contacts (like those featured in the magazine) are receiving the magazine.
Often the magazines are distributed directly from the printers or a mailing and fulfilment house.
The way members can receive their magazines will differ from brand to brand, but the delivery is becoming more specialist and is now seen as another opportunity to bring a brand to life. We've distributed magazines in everything from the simple protective poly bag, to a sophisticated premium blue glossy 'gift' box for Burgess' ultra-high net worth client list.
Check out our case study on Luxury Lifestyle And Brand Magazine for Burgess to see how we created a magazine for a UHNWI customer base.
Another increasing interest for clients are eco-friendly poly bags. The bags are biodegradable so they're ideal for those concerned about single use plastics – once they've been used they're simply added to a compost heap.
Getting the basics right is important and sometimes easy to overlook. A key part of any effective magazine distribution strategy is maximising your channels to ensure your content is landing in the hands of the right consumers.
2. Identify key content and distribution channels using data
In order to create and distribute your magazines effectively, you need to understand your audience. What are they interested in, do they read digital magazines, are there any events they attend regularly? Knowing your customer is key to finding new opportunities for your magazine distribution strategy.
Social listening tools can be an excellent way to gather to required data so that you can make informed decisions about what will work for your audience. We often use social listening platform Pulsar to offer us insights.
Using data to identify distribution channels can offer some valuable insights. One opportunity is around key locations and events – understanding where prospective audiences are likely to congregate and ensuring that any relevant magazine can be accessed as a way of reaching prospective audiences.
For one luxury client servicing ultra-high net worth individuals, we used market research and data insight to place magazines at relevant events like the Cannes Film Festival, Monaco Yacht Show, Royal Ascot, Abu Dhabi Grand Prix and Top Marques Car Show as well as the hotels and yachts the target audiences were most likely to stay when attending.
3. Bagging your magazines with relevant titles
'Bagging' is something publishers have historically done, partnering magazines with those who have a similar or relevant audience and packaging them up together (for what can be perceived to be a value-add for any consumer). You'll also have seen how this can happen with brand's leaflets inserted into magazines.
Thanks to our unique relationship with Archant, we are able to pair contract magazines with other relevant titles.
For example, Kalendar magazine, our members magazine for the Jockey Club South West, has been bagged with Cotswold Life, which was then distributed to the four key race courses in the Cheltenham area as well as relevant supermarkets like Waitrose where Cotswold Life is usually stocked.
Furthermore, we were also able to package it with another contract magazine, Royal Ascot Magazine, ensuring this pairing landed in both corporate members clubs and hotels around the event as well as with Archant's Resident magazines in key affluent areas.
4. Offer your magazine on ecommerce websites
Digital may be consistently credited with disrupting the newspaper and magazine industry. However, it can play a role in bringing specific magazines to newer audiences, searching around their needs or passions.
Adding your magazine to a pre-existing ecommerce website should be a key consideration when creating your magazine distribution strategy.
There are two ecommerce websites where you can host your magazine. These allow users to buy single issues or set up a subscription directly, buyamag.co.uk or subscriptionsave.co.uk – the latter allowing users to save up to 65% on a selection of special interest magazine and newspaper subscriptions. Who doesn't love a bargain, right?
Similarly, we also partner with other online opt-in services from the Archant roster to drive interest through other targeted audiences, who have signed up to relevant brands.
5. Content Distribution
It's also worth considering how to distribute key features from the magazine as a way to reach other audiences and/or drive interest in the brand itself. This can happen both offline and online, via search or social, or combining all three channels.
Again, working with Archant, we've been able to distribute a number of features from our titles by working with the Features Editors on the country living orientated brands for the Countryside Alliance magazine, My Countryside.
Every brand should be repurposing key content to maintain its digital channels and engage its audiences. The key to doing this successfully is understanding how offline content should be adapted differently for both search and social purposes. In a world where platforms are constantly evolving and the consumer can be fickle in their preferences, it's key that brands adopt a comprehensive multi-channel approach
Of course, any brand should be thinking about how to maximise the reach of content in its magazine distribution strategy. This will, of course, depend on the relevance of the content and understanding of your audience.