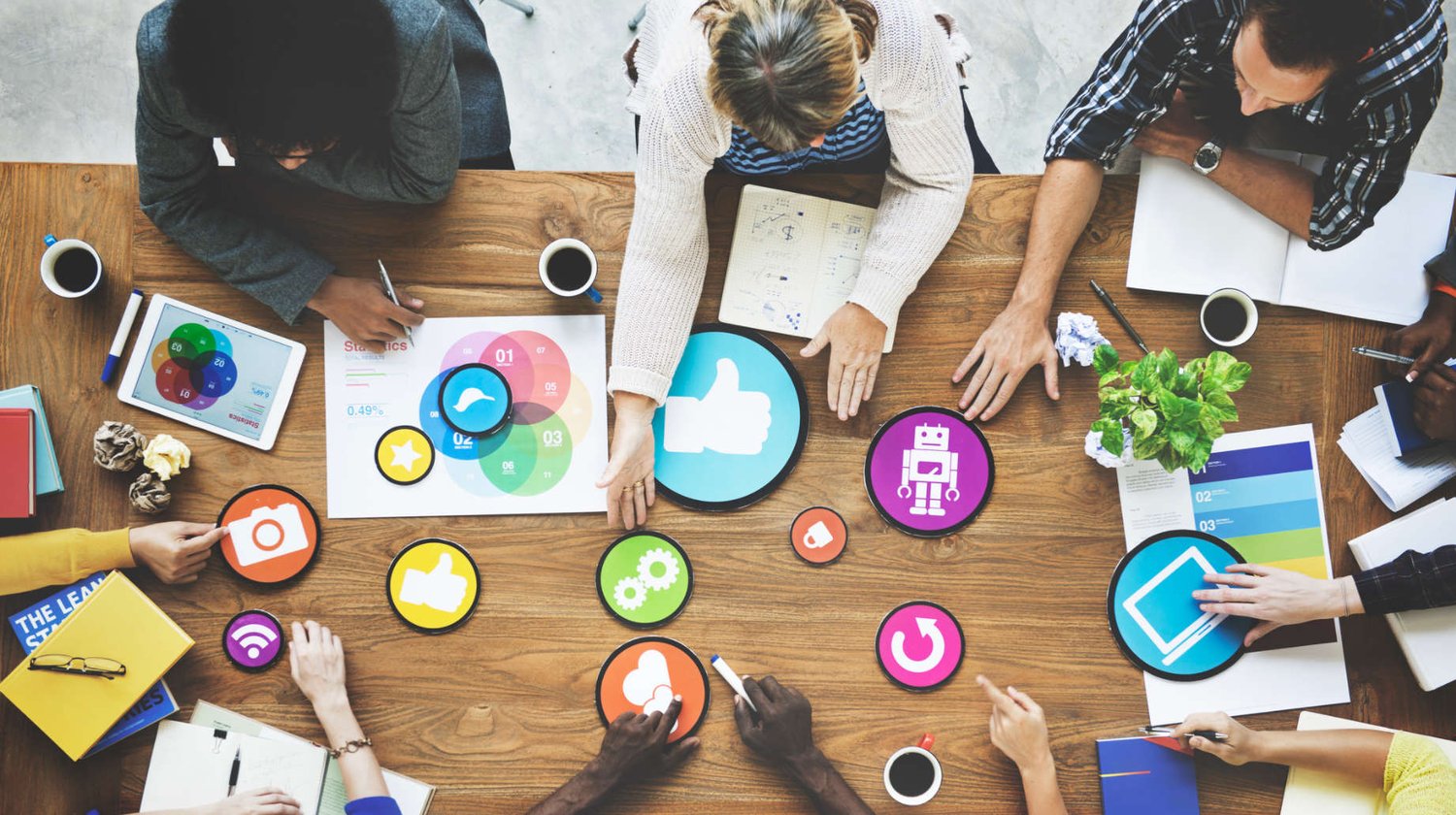 Content marketing trends for 2019
Howard,
How to bullet-proof your content marketing strategy.
It's that time of the year when we both look back at the successes of the year, but also forward at content marketing trends for 2019 to help focus our attention in the New Year.
It's not been a straightforward year with Google, Facebook and Instagram changing their algorithms and as a result, forcing content marketers to re-evaluate relevant content strategies and tactics.
As a result, we've put together a bit of a cheat-sheet of content marketing trends for 2019 to help you prioritise what you do now and into 2019 when it comes to content, taking a look at specifics as well as emerging themes.
We hope you find it useful and obviously, please feel free to tell us if there's anything we've missed!
1. Content marketing learnings from 2018: To action now
Great content should still be optimised
Google and other search engines are getting smarter and increasingly surfacing bitesize results on its SERPs – have you noticed the 'People Also Ask' box yet? That means users don't even need to click through to your site anymore. Damn.
There are also featured snippets to consider as they've created a much sought after 'position 0' on Google. With the growth in voice search and other changes Google have in the pipeline these are becoming even more valuable. These content marketing trends for 2019 will help revaluate your content strategy to include…
Long-form deep written content
Search engines like Google and Bing are rewarding lengthier posts with higher rankings in search results and readers are increasingly looking for more trustworthy sources of original content. If you start to create content that's a really in-depth look at the subject you're talking about it'll benefit you in the long run.
It's definitely more about the quality of an individual piece then trying to churn out 500 words for a blog post once a week. Word count isn't a key factor, but as a ballpark estimate a piece of deep content will be over 2,000 words. It's also more likely to be shared too. Note the importance of this with the trends below too.
Boost under-performing content
Yes, we've all got some content that doesn't do as well as we hoped… Shhh! But the smart approach is to combine those underperforming blogs into fewer longer-form content that are likely to be more attractive to search engines. Boom! If you have a piece that's working slightly better than the others, use that as the platform for your new super blog.
Social ROI
2018 has been a year of reckoning for social media, Facebook had 50 million accounts hacked, Snapchats shares were 55% down since the start of the year and Twitter lost a million users. Anyone on the hamster wheel just churning out content may have been left wondering what's the point of social?
Some navel-gazing has been needed to evaluate social's role in the marketing mix and if it's right for you. Brand awareness? Push to sales? Everyone's purpose is different. Stop wasting time of channels that bring no value to your brand.
Instagram
Facebook may be reaching saturation point and other channels are starting to struggle, but Instagram keeps on going, having reached 1 billion monthly active users in January and 400 million daily active users of stories this year.
The role that IGTV will play in the marketing mix may still be questionable but if you want in, it's time to create an Instagram content strategy (and assign budget for distribution). Get some inspiration from luxury automotive industry.
Mailing Lists
All the above changes have had a positive knock on effect on that old staple, the mailing list. Open rates are still around 20% depending on the sector.
Those that frequently use email will have made changes to be GDPR compliant back in May, but now it's worth reflecting on your strategy and looking for ways to refine and improve it. You've already got a clean list of people who want to hear from you, so give them the best content you can.
2. Content marketing to-do list for 2019: To prepare for…
Video in marketing set to grow…again
If you're not looking at video as part of your content strategy, tut-tut. Video is being predicted to account for 82% of global internet traffic by 2021. Webinars, webcasts and live video are all likely to take greater precedence this year enticing B2B players into the game.
User generated content is key for 2019
The social channels have been making changes this year, cleaning up their acts and trying to be more user friendly. As a result, user generated content (UGC) should be playing a greater role as it allows brands to organically feature in the feeds of its users' friends and family (as well as being cheap to generate). Consider UGC tactics to extend your organic reach.
Have you got a Pinterest strategy?
Generally eclipsed by the flashier Instagram, Pinterest is the unsung hero of social media – and is on the rise especially for 'passion brands' (see below).
Consider upping your pinning game to drive traffic to your website. There have also been a number of businesses that have had success with promoted pins. If done well these blend in with Pinterest's organic content and 73% of Pinners say that content from brands helps to make Pinterest more useful.
Just be wary though, Pinterest isn't a platform for all brands, generating organic reach monthly visitors can be time consuming. Remember our earlier point about only utilising platforms that will benefit you. If you don't have content that works on this platform, it may be one to leave well alone.
Influencers with the right size audience
The debate has raged all year; how authentic is it really when you're paying someone to promote your offer or service to their audience?
With search and social algorithm changes compromising the reach of the big players' content, focus on building long-term relationships with various micro-influencers. We recommend those with 10k audiences at the most to ensure this is affective.
And make sure it's 'bullet proof' as there are increasingly more checks in place.
When done correctly influencers are definitely still going to be one of the key ongoing content marketing trends for 2019.
Brand communities for your biggest advocates
Brand community is a buzzword that's been bandied around since the arrival of social media, but with changes to social algorithms, a growing lack of trust with the likes of Facebook and content overload – how much of a genuine community do you really have? Or are you just pushing out broadcast messages that bore your audience?
To get the most of this content marketing trend for 2019 think about creating your owned branded platform for your uber-fans who can help provide vital ambassadorship and insight. A great way to do this is by creating an app and creating a successful brand community.
Explore audio with podcasts
Podcasts are on the rise and brands should consider how to generate compelling audio. Landrover, NatWest and Penguin have all trodden the fine line in creating brilliant targeted content without becoming a brand bore.
In fact we even have a series of content marketing podcasts of our own which you can listen to.
Client retention is more important than ever
As client and customer acquisition becomes more complex, it's fair to say that marketing departments will also start to focus more on retention through brand communities, mailing list strategies and rewards.
For example, in our automotive report, 43% classify themselves as a casual car buyer. That's a lot of people open to brand hopping – unless brands concentrate on keeping them happy.
Technology is on the rise
Like ok, no surprise, but Gartner found marketing technology expenditure has risen from 22% in 2017 to 29% in 2018, while staff costs headed in the opposite direction, dropping from 27% to 24% over the same period. Make sure you're investing in the right kit.
Experiential content
Bringing your brand to life through pop-ups, retail or experiences is increasingly an important part of the marketing mix where audiences actually get to touch, feel and get up close to the brand.
This is one of the key content marketing trends for 2019 because millennials are converts, preferring experience to product. Even tech giants like Facebook and Amazon have had pop-ups this year. Any experiential demands an approach that syncs with content marketing.
3. Incoming content marketing trends for 2019: To think about
Embrace audio branding
It's still early days but as brands explore new content offerings like podcasts or pin songs to their profiles on Facebook, but working out how your brand sounds should arrive on the agenda as it's one of our top content marketing trends for 2019. It doesn't have to be a fully-fledged music strategy just yet (though it's worth noting even MPs are creating playlists).
Voice is a key content marketing trend for 2019
You're likely to be hearing much more about voice search as one of the key content marketing trends for 2019 – smart speaker sales are the fastest-growing consumer technology market: nine million devices were sold in Q1 2018 versus 2.9 million in 2017.
The sector is going to have a knock-on effect not only on the nature of search but also relevant content like podcasts and audio books that we can binge listen to.
AR is an opportunity
Ikea seem to be the only brand that has successfully leveraged AR so far but with Apple's ARKit, Google's ARCore, and Snapchat Lens Studio open and allowing developers to create their own augmented reality apps, expect this to seep into our everyday lives beyond Pokemon Go. It's time to think if AR is relevant for you brand.
Don't forget good ol' print
This may not be the first thing that comes to your mind when discussing content marketing trends for 2019, but print is making a comeback! With lots of digital 'noise', the printed product is providing cut-through for brands, reaching customers in a tactile, emotional way that commands attention and is proven to outperform digital in terms of brand recall.
And if you've got a passion brand, then print is an even more important part of the marketing mix.