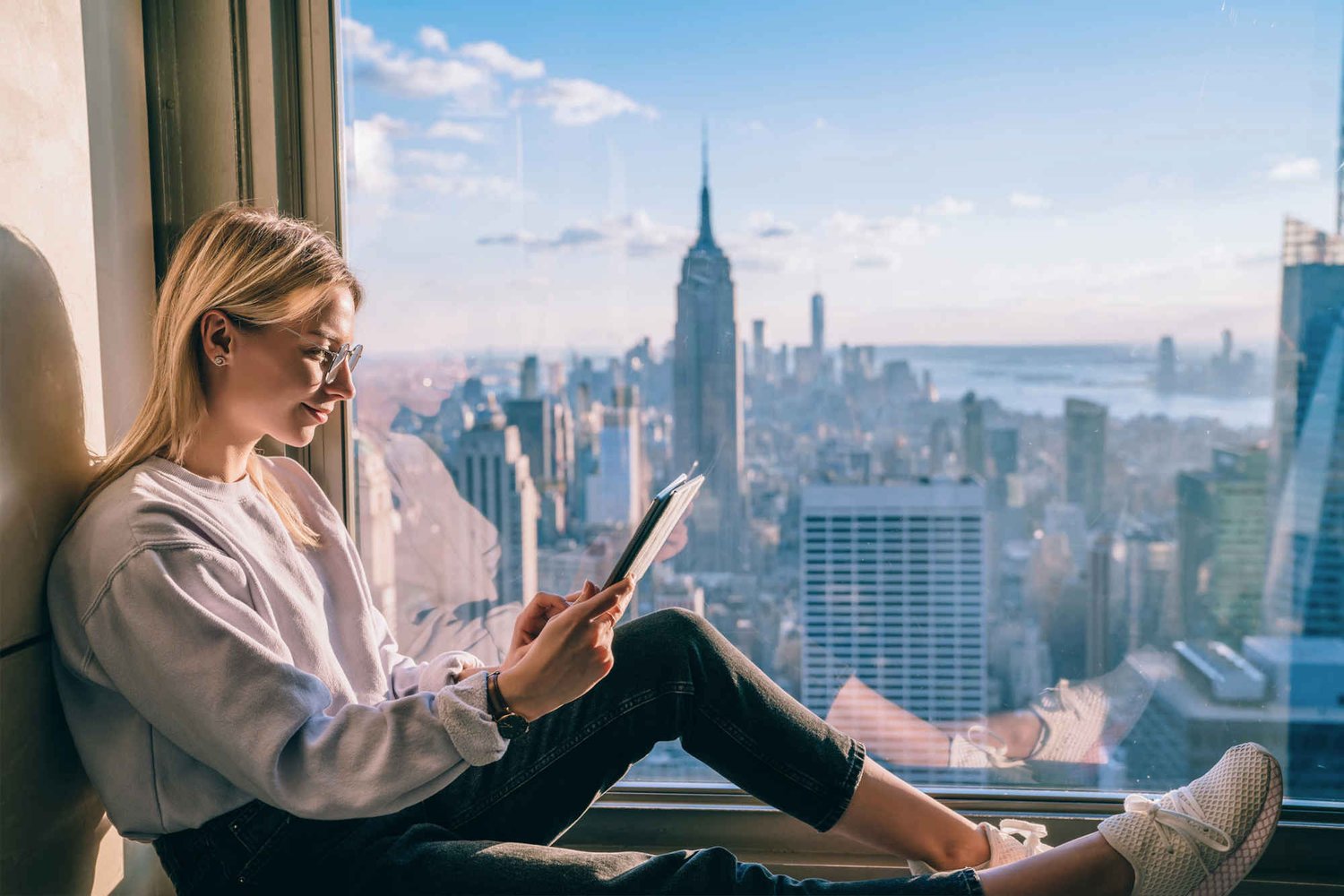 Hotel content marketing and the value of loyalty programmes
Mary Munford,
Hotel content marketing is increasingly important simply because in the hotel (and wider business) world, content is a vital part of the mix in building loyal customers. And as all businesses know, loyal customers are literally worth their weight in gold: one often cited piece of research concluding that improving customer retention by just five per cent can improve profitability by between 25 per cent and 95 per cent..
Are clients loyal to hotels?
The hotel sector has the advantage of having always understood the enormous value of loyal guests who return over and over again, something that the legendary Badrutt's Palace Hotel in St Moritz, a Dialogue client, prides itself on.
Josef Vielhuber, resident manager at the hotel, gave us an insight into how it has secured a legendary reputation dating back 125 years, along with a 'family' of repeat visitors. Read the article in full.
"It's our job to know our guests and find out what they love, to know their preferences, the flowers they like in their room, their favourite aperitif. If someone tells me their mattress was slightly too soft we would replace it. By building a relationship with our guests, they feel comfortable and can confide in us if they need anything.

"The best compliment we could ask for is our repeat guests ‒ when they return here again and again, they tell us they are coming home. They are part of our Badrutt's Palace Hotel family. One of our guests has been coming here for 60 years."
The success of Badrutt's Palace is based on the century-old conversation the hotel has conducted with its guests, understanding their preferences and creating an experience tailored to their needs – the principles that underpin successful hotel loyalty programmes. And now translated through hotel content marketing.
Loyalty and hotels
Travel media company Ink recently convened a panel of more than 100 industry experts to look at travel post pandemic and found many consumers yearned to return to places they had been before:
"Seeking the familiar, from favourite foods to places that feel like a second home, was a recurring motif… the desire to return to somewhere that holds a special place in our hearts highlights the emotional quality of travel."
Our tendency to be creatures of habit predisposes us to be loyal, which hotel content marketing and loyalty programmes can use to encourage return visits and maximise returns.
As professional services firm Deloitte says in its report Winning the Race for Guest Loyalty:
"Engaged loyalty makes a customer's value greater than the sum of its parts. A business traveller who is actively loyal to one brand might do far more business with that brand than the aggregate amount of business he or she might do with five brands to whom he or she feels no real attraction. So sharing five indifferent travellers with four other brands might be less valuable than winning the active loyalty of a single traveller."
According to The Loyalty Report 2020 from Bond, research among almost 70,000 consumers globally indicates that hotels have a strong advantage in building guest loyalty. The report found strong levels of support for loyalty programmes, which underlines the importance of the hotel and wider business world's mantra of 'say, stay, spend' as a route to success.
Say – 72 per cent said: 'I am more likely to recommend brands with good loyalty programmes.'
Stay – 78 per cent said: 'Programmes make me more likely to continue doing business with brands.'
Spend – 64 per cent said: 'I modify amount spent to maximise points.'
The evolution of hotel loyalty programmes
What makes a successful hotel loyalty programme? Approaches to these initiatives are evolving. Simply earning points now feels very 20th century to today's socially and digitally clued-up millennial and Gen Z consumers.
Instead, brands such as Hyatt are building loyalty by going 'beyond the stay' – offering a carefully curated mix of strategic alliances, unique experiences and new opportunities for guests to earn from their daily spending, based on customer feedback.
As Gretchen Kloke, Hyatt's Vice President of Global Marketing says of the brand's World of Hyatt loyalty programme:
"World of Hyatt is grounded in listening… we are more committed than ever to understanding our guests' and members' needs in order to deliver personalised care, distinct experiences, and tailored content."
Members of World of Hyatt, which launched in 2017, can access its offer in a variety of ways. Different membership levels enable members to earn and redeem points for hotel stays, dining, spa services and wellbeing-focused experiences, via the scheme's FINDplatform, with members also enjoying benefits through Hyatt's strategic collaborations.
American Airlines AAdvantage – World of Hyatt members earn AAdvantage miles on top of World of Hyatt points.
Small Luxury Hotels of the World – World of Hyatt members enjoy

a range of exclusive privileges.

Lindblad Expeditions –

World of Hyatt members can earn and redeem World of Hyatt points for Lindblad Expeditions journeys, with other perks including access to specially curated Lindblad Expedition experiences through FIND.
Meanwhile, the World of Hyatt App allows members to track points and view hotel bills, connect to member support and, in participating hotels, enjoy enhanced digital check-ins and digital key access to their rooms. It also enables members to explore Hyatt's hotels, search for special offers and book stays, while Headspace provides the app's meditations and mindfulness content and members can stream entertainment or fitness workouts to their in-room TV through Chromecast.
Does World of Hyatt work? The fact that it now has 22 million members seems to speak for itself.
"The World of Hyatt … loyalty programme focuses on deepening relationships with members, driving repeat stays, guest satisfaction, recognition, and differential services and experiences for our most loyal guests. Our digital platforms are our primary distribution channels…with a combined focus on increasing brand awareness, building a community of loyalists, and enhancing digital engagement."
Hyatt 2020 annual report
Best hotel loyalty programmes
The Bond Loyalty Report highlights three other brands with leading hotel loyalty programmes – Hilton Honors, MGM M life Rewards and Marriott Bonvoy Rewards.
In seeking to build their own 'community of loyalists', these brands' programmes offer similar benefits to World of Hyatt, though with some interesting differences. MGM, for example, has close casino business connections and recognises the likely interest of its hotel users by offering MGM M life Rewards members gaming-related benefits.
The Marriott Bonvoy Rewards has all the elements you would expect from a high-level hotel loyalty programme but also offers a dedicated online travel magazine, Marriot Bonvoy Traveler, which describes its ethos as:
"We tell the stories that awaken the wanderlust that lives in you; the stories that inspire you to explore the world's greatest destinations and empower you to travel well. Good travel starts here."
The magazine has its own YouTube channel and offers podcasts, including the Let's Talk Points strand, which taps into the 'word of mouth is the best advertising' theme by featuring:
"Inspiring stories of Marriott Bonvoy members who have redeemed points for unique experiences around the world like concerts and sporting events offered exclusively by the Marriott Bonvoy programme."
The magazine and podcasts are also available to non-members – using Marriott Bonvoy's content marketing to spread the word on its loyalty programme to help convert non-member users to members.
The future of hotels?
Despite this, hotels face huge new challenges, even apart from those coming in the wake of COVID-19. Find out more about future content trends in relation to the pandemic.
Consumer companies in luxury goods, clothing, drinks and even fast food are disrupting the status quo by positioning themselves as lifestyle brands, with a growing presence in the travel and hospitality sectors tailor-made to attract social media-savvy younger consumers looking for unique and Instagram-friendly experiences to populate their feeds.
Capitalising on this interest in stepping outside the mainstream, non-hospitality brands see hotels as a new avenue to connect with consumers. The jeweller and luxury goods firm Bulgari has a string of hotels, including one in London, and designer Christian Louboutin is following in the footsteps of fashion houses such as Versace and Armani by launching a hotel, which is due to open in Portugal in 2021.
Meanwhile, the Equinox Fitness Company has opened a luxury hotel in New York, and household and clothing firm Muji has one hotel in its home country Japan and two in China. As one commentator wrote:
"Muji has successfully created hospitality spaces which offer continuous consumer touch points and enhances rich customer experiences."
To combat these new entrants to their market – and the attractions of alternatives such as Airbnb – major hotel chains are responding to consumers' desire for original experiences with their own boutique brands and partnerships designed specifically for hotel loyalty programme members.
World of Hyatt's exclusive alliance with Small Luxury Hotels of the World (SLH) gives members the opportunity to earn and redeem points and receive exclusive on-property benefits at any participating SLH hotel.
Another Hyatt innovation is the hotel experience, in your own 'home'. Its Great Scotland Yard Hotel in London – part of Hyatt's Unbound Collection of one-of-a-kind hotels – includes the two-bedroom Townhouse, where a stay combines all the comforts and individuality of a high-end private home with the five-star service and amenities of a luxury hotel.
Meanwhile, Marriott Bonvoy's Autograph Collection adopts a similar approach in its 200 independent hotels worldwide ('No two Autograph Collection hotels are the same, but they all leave their mark with a unique point of distinction and a singular story to tell') while Hilton describes its Tapestry Collection as an opportunity to "immerse yourself in the local community through our collection of independent hotels".
Such developments illustrate these brands' increasing willingness to innovate and diversify as part of their pursuit of hotel loyalty, by responding to customers' desire for a personalised, more individual, experience. It is this focus on guests' motivation, and building an offering that provides meaningful rewards, that the Deloitte report concludes will tip visitors from passive to active loyalty and create a sense of belonging around the hotel brand: "From that point forward, every step through your lobby door will be a welcome home."
How can Dialogue support hotel content marketing and loyalty programmes?
The stakes are high for hotel brands in the face of new and emerging challenges but investment in activities and content marketing designed to convert guests from occasional customers to regular guests is likely to deliver valuable returns.
As Badrutt's Palace Hotel highlights, the ability and desire to identify what consumers want, customise each guest's experience and fine-tune the hotel's offering are crucial to building hotel loyalty.
Alongside Dialogue's print and digital expertise, we have extensive experience in working with luxury clients and building brand communities, including through the use of bespoke apps which can be used for concierge services. The app can be populated and managed in the first instance and then updated by the hotel brand's own concierge team and clients. The information gathered through the app, such as analysis of what hotel guests are recommending, will enhance the brand's understanding of its clients and informs further marketing and content based on this insight.
We are also experienced in creating bespoke partnerships between brands, aligning collaborators for mutual benefit, such as pairing hotel groups with travel brands offering subscription services.
After the huge disruption of the pandemic, those with an appetite for travel will be hungrier than ever. The upheaval has also led us to re-evaluate what is important to us and be more focused on experiences that enrich and add meaning to our lives. Hotel brands that tailor their content marketing to support guest loyalty in this new era are likely to build a community of guests that see their hotels as a second home.
Hotel content marketing case study: Badrutt's Palace Hotel
Since 2019, Dialogue has worked with Badrutt's Palace Hotel, known internationally for its luxury and attention to customer care, to support the hotel's content marketing in reaching out to the ultra-high net worth individuals who are its returning guests and potential new ones.
As Richard Leuenberger, managing director of Badrutt's Palace Hotel, says:
"Most of our guests come back again and again, so we understand their needs and preferences. It allows us to deliver an exemplary and unique experience. We stay true to our roots and maintain the style and spirit for which we are renowned and loved. At the same time, my job is to evolve and innovate our offering so we are always relevant to our guests."
In line with the hotel's desire for relevance, we provided a full refresh for its bilingual magazine Tower Revue, to ensure excellence in content, design, production quality and advertising. Distributed at the hotel and mailed to regular bookers, the print magazine helps connect guests to Badrutt's Palace.
Meanwhile, a new digital strategy is designed to attract new visitors and promote the hotel to a wider audience. A microsite supports the magazine with a feed of fresh content that's amplified to reach another audience of potential guests.
Find out more about our hotel content marketing with Badrutt's Palace.