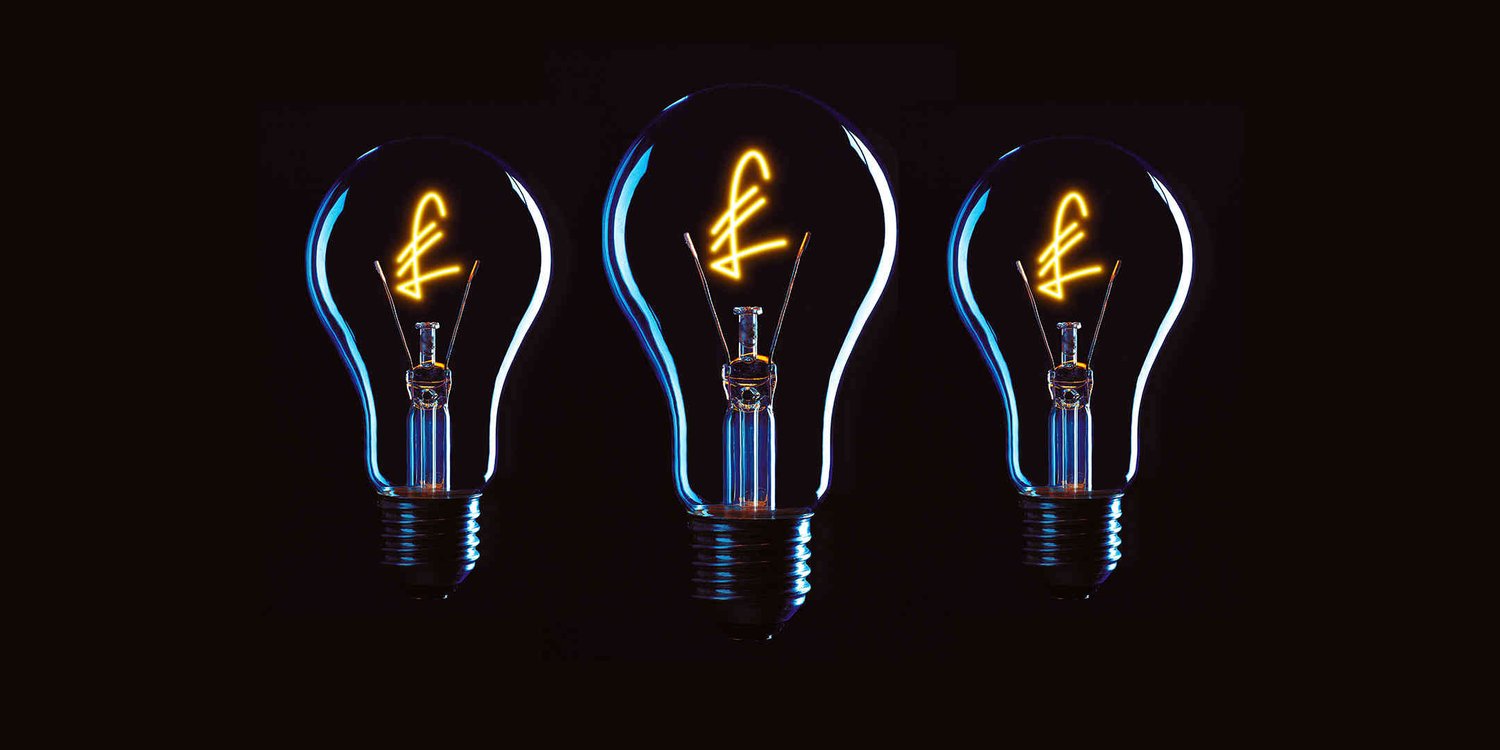 How to monetise content marketing for brands
Howard,
The concept of monetising content is a familiar one. Advertising has historically been the go-to option, but since the early days of the internet, brands and publishers have experimented with paywalls as a way to monetise content sitting behind them. However, over the years, the proliferation of 'free' content created by brands, publishers and consumers alike has essentially made the concept untenable. Why would consumers buy what they can easily get for free instead?
Fortunately, we have more options today and brands are now operating in a slightly different space. Whatever products or services they sell, brands are increasingly having to operate like media brands too, needing to generate content to reach their target audience on a regular basis. So why not try to monetise it too?
But can you really generate revenue from branded content? Can you have your cake and eat it?
The content monetisation landscape
Besides print products, the idea of charging consumers for content seemed dead in the water for a long time but, over the past few years, crucial changes have led to a resurgence.
And now, consumers are getting used to the idea too.
Examples are within easy reach. Are you one of the 183 million Netflix subscribers? What about Amazon Prime? Maybe you're paying for access to an online newspaper like the Times? And, back during lockdown, perhaps you were one of the five million viewers of Dua Lipa's global livestream concert?
We can see a variety of content monetisation trends:
1. The COVID-19 pandemic jump-started innovation in the space when organisations and individuals urgently revamped their business models to operate in a purely digital world and started offering things like livestreams to boost revenue.
2. Changes in the algorithms that govern search and social media mean that the consumer is looking for quality content in the swamp of information and misinformation across the internet.
3. New digital developments from the major platforms are now facilitating more ways to monetise content than just advertising (more on that in a moment).
4. Influencers, bloggers and vloggers are using tools like Patreon or Disciple to monetise their content businesses through their brand communities.
5. A number of new print titles are leading a print renaissance by focusing on niche areas.
Take advantage of our FREE content consultation here to talk to us about how to monetise your content.
Content monetisation options in print
You're probably thinking "Woohoo!" after reading that, but what specific revenue-generating options for your content are within reach today?
Well, more than you might think. There are two core ways to monetise content; either an ongoing subscription fee for 'content collections' that are updated on a regular basis or a one-off fee for a single piece of content or a larger collection. This is true for both print and digital, which mirror each other.
Let's start with print, which tends to be a bit more straightforward.
Print revenue options
The most obvious revenue stream available to print titles is the cover price of the magazine. A number of brands have moved into publishing are now creating branded print magazines.
For others, the price of the magazine can be absorbed into a subscription or membership fee.
On top of this, it's also possible to monetise the content within the title through advertising, branded content and brand partnerships.
If you want to go further still, alternative print products like books, handbooks, guides, calendars and any other printed collateral also offer options for sponsorship or advertising.
Content monetisation options online
When we look at online options, there are even more ways to generate revenue.
Many of these have already been taken up by bloggers and vloggers as a way to make a living. Key options are advertising, affiliate links and even selling their own products or services.
There have also been recent online developments meaning content subscriptions can be a reality: Wordpress now offers this facility, as well as tools like Patreon. Interestingly, Revue allows you to generate revenue from subscriptions though your mailing list.
Video has become a vital ingredient in content monetisation because it's an obvious value-add. Some established players like Brightcove and Vimeo have naturally moved to accommodate this development and there are new players like Uscreen entering the space too.
Online event software has grown during the pandemic. Instead of just being a stopgap, it now looks like it will be an ongoing essential in the content marketing toolkit because it eliminates the risks of real-world events or simply offers a convenient alternative.
Software tools like Hopin, Hublio and Remo can facilitate unique live video interactions between participants, including automated, random or targeted one-on-one networking, virtual roundtables for breakout group discussions and a stage for live broadcasting.
Add-ons don't have to be overly sophisticated to reap rewards; take for example the humble QR code, which has been shown to have surprising heft when it comes to targeted advertising and direct mail.
Meanwhile, there are a number of services which offer a way to generate money from users through micro-transactions. Although generally used by individuals rather than brands so far, LinkTree and BuyMeACoffee let you receive tips or donations, sell services and take requests.
Content monetisation through social media
We've seen all the major social media platforms monetising their platforms through advertising and ecommerce propositions.
But they are also extending their services to support creators in order to compete (and generate themselves a bit of revenue into the bargain) - with Facebook and Twitter seemingly leading the pack.
For Facebook, there are five monetisation options for eligible pages: ads, subscriptions, branded content, 'stars' (a bit like a tip jar) and online events.
Twitter, meanwhile, offers microtransactions through its TipJar and a subscription tool for bonus content through Super Follows, providing you have at least 10,000 Twitter followers, tweet at least 25 times per month and live in the USA! The same platform has also been running its Spaces feature (which is free) and has been so successful that it is now rolling out a monetisation feature for it called Ticketed Spaces. If you have at least 1,000 followers and run three Spaces a month, you can charge users to attend one of these live audio chat sessions.
And talking of social media, some businesses are now using digital community tools or apps such as Disciple to bring their wider audiences, immediate membership and content together in fully branded and private community digital spaces. It's like having your own social network where you can sell online courses, membership subscriptions and exclusive content.
Find out more about brand communities.
Content monetisation considerations for brands
Of course, not all of these tools or ways of monetising content are going to be the right choice for every single brand, so what's the best option for you?
When it comes to considering which content to monetise, this can sometimes be a bit of a puzzle for brands. While there may be a very necessary business need to generate revenue from content marketing and a rush to try and do so, there's no one-size-fits-all answer.
At the heart of it is the relationship you have with your audience and the type of content you're generating that they will think is valuable enough to pay for. This perception of 'value' will be different for every single business and, for that matter, everyone in your audience too.
Some of the key considerations are around the nature of the content. Is it educational? Is it exclusive? Is it on video? Does the content creator have kudos? Is there a history of your audience paying for content in print or by attending an event? Are they getting the content free elsewhere? Can the content be packaged with another service or product?
The bottom line is that, just like any campaign you run or any product or service you launch, you have to apply the same rigour to a 'content product'. Even newspaper businesses that now appear to be generating revenue from their content online have had to experiment to evaluate what works; from the nature of the content, subscription or micro-payments to the exact wording of the copy on the paywall itself.
Other considerations include the cost of content, production or digital developments and, if you're developing digital content, you'll need to make sure it's covered by a CMS, analytics, security and transactional tools to get it right. Some of these can be white-labelled or repurposed, but there are costs associated.
There's also a need for a budget to market your content product to existing or new consumers. Yes, it's possible to attract an audience through your existing digital channels, but don't forget that this is inevitably a long-term strategy due to the fragmented nature of these channels – unless you can pay to boost the content.
Take advantage of our FREE content consultation here to talk to us about how to monetise your content.
Content monetisation examples
This is an interesting space to be in during an interesting time and there are success stories that can perhaps help set minds at rest.
The New York Times added 587,000 subscribers in the first quarter of 2020 alone – an immense number. Of course, it's the New York Times and it has a long history of high-quality content with which it's already associated, but this still provides an excellent demonstration of the principles in action.
Following on from this, there's also the risk of increased competition and everyone jumping on the bandwagon. To draw on another comparison from the same part of the media ecosystem, 76% of American newspapers used paywalls in 2019 and that's up from 60% just two years before. If your competition is advancing, can you afford to remain standing still?
But a word of caution is necessary; generating revenue is neither a guarantee nor necessarily an easy win because it depends on something that is not absolutely within your control. A passive audience will not necessarily become active just because it would be convenient for your bottom line.
Mark Hill in Wired explains:
"Unless readers are willing to spend a lot of money—and substantially more than they spend on watching videos—it simply won't be financially viable for them to consume a lot of internet content. Not coincidentally, a lot of internet content won't be financially viable either."
Ultimately, content monetisation can be viable for the right type of brands that inspire or spark passion in their followers. Let Dialogue show you what to do next.
Take advantage of our FREE content consultation here to talk to us about how to monetise your content.