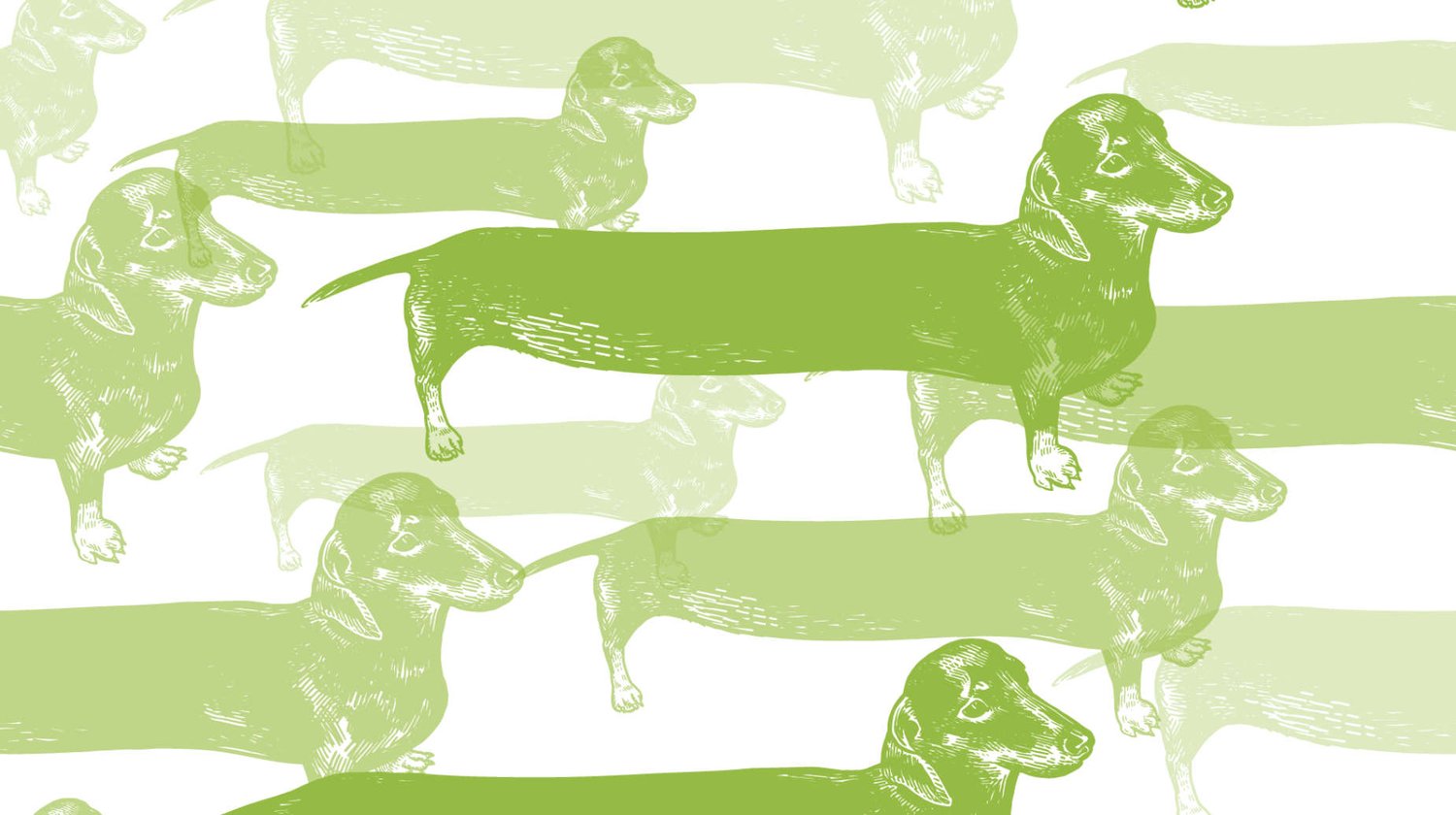 Long-form content and the art of more in 2019
Mike Waters,
Fashions come and fashions go, but some things like long-form content never go out of style. And it's something increasingly key to note when it comes to your content marketing strategy.
Better yet, long-form content is experiencing a real moment in the spotlight and that's thanks to a number of trends that are coming together to give it a compelling significance in today's creative environment.
It's time for content creators and curators to learn the art of more.
What is long-form content?
It seems obvious to say, but long-form content is, well, long.
The general consensus is about 2,000 words and more for both print and digital options, or 10 minutes or more of reading time.
In video, voice and podcast terms, that means 15 minutes or more at a fluent speaker's pace. It should take as long as is needed to get the job done – no more, no less.
There has to be more to content than clicks alone. It must offer the audience serious value of some kind and that naturally takes more time and space to develop properly.
While success is inevitably measured by digital standards, the value for brands can be more qualitative: have users or readers been interested, informed, challenged, charmed, entertained or enlightened?
Has it given them what they're looking for and whatever they haven't thought to look for? That last one is the most valuable of all – everyone loves added value.
Long-form vs. short-form
The nature of digital communications and social media has fed the assumption people want content in bite-size, short-form chunks. But there is no weighting in favour of one or the other: it's simply about choosing the right format for the job and being smart with your content choices.
Content shock has increasingly been talked about over the past few years since the phrase was coined by Mark Schaefer. It essentially outlines the notion that users now have more content available to them than they have either the time or inclination to consume – and yet, everyone from brands to individuals are creating more.
Although some may assume that there's a need for less content, this is less the case than the need for better, more evolved and informed content for users – which aligns to a need for long-form content.
The brute force throw-spaghetti-at-the-wall-to-see-what-sticks option of doubling down and shovelling yet more of the same old stuff at the audience blindly is not going to work.
Instead, well-presented content that is given to the audience in the right form, at the right time and in the right place in the sales funnel stands a much better chance of success.
Admittedly, this takes more time, effort and judgment.
How does it work?
Long-form content is deliberately designed to have an effect beyond its platform. Changing how people think, act, spend, vote and so much more are all viable potential outcomes. If the user responds in some way to a piece of long-form content, it worked.
Let's consider a practical example. The luxury automotive sector is an excellent prospect for long-form content (which is why we created our own automotive marketing report) – given the significant expense involved, consumers naturally will have more questions before buying.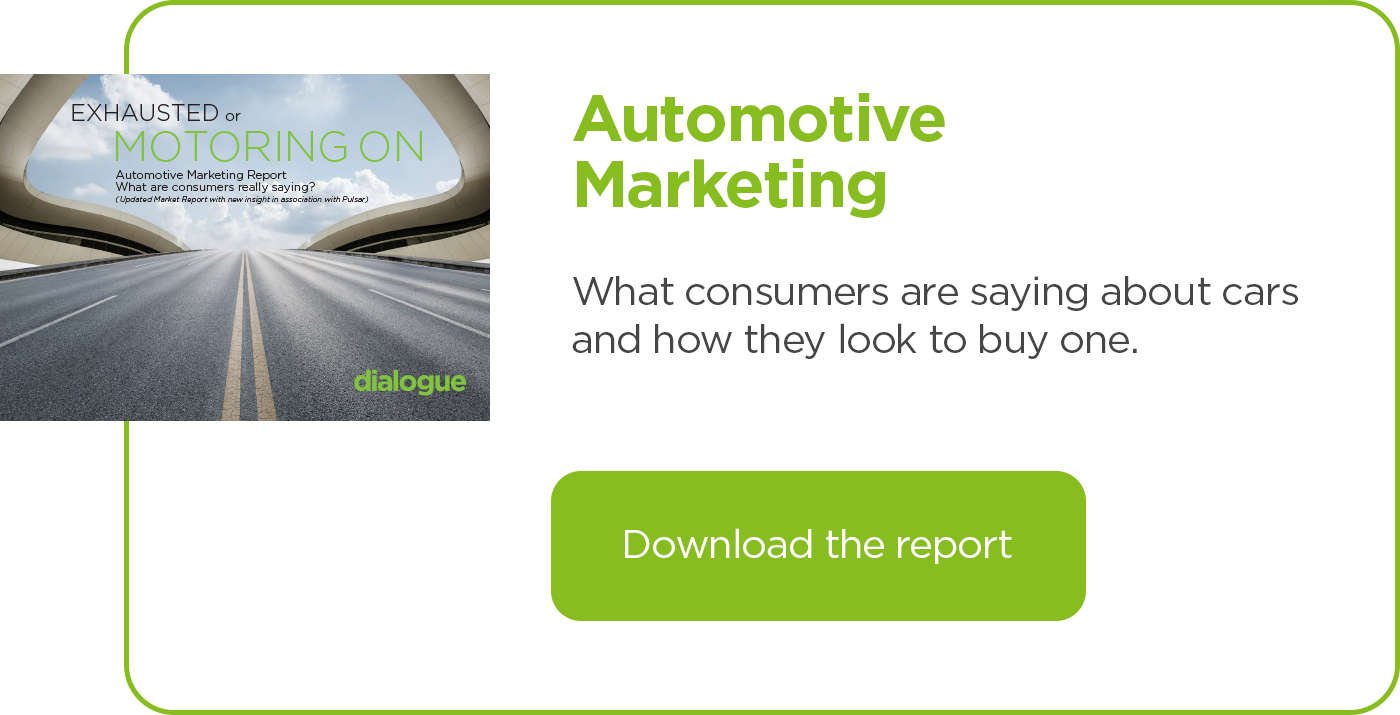 Marketers need to make sure well-developed long-form content is there to support, reassure and clarify at all stages of the sales funnel. Perhaps this can take the form of a sharp live action review on YouTube, or maybe a thorough print or digital brochure to cover technical questions about subjects like safety and environmental impact.
But what happens once the sale has been made?
This is where lifestyle content shines, and long-form content options can be invaluable for building and sustaining the kind of brand community that protects retention for years or even decades. Dialogue's work with the million-strong Harley Owners Group (H.O.G.) across multiple regions is a heavyweight example, and H.O.G.'s contribution to the success of the parent Harley-Davidson brand is a famous demonstration of just what a brand community can do.
The benefits of long-form content
Let's start with the fundamentals.
1. Long-form content keeps the audience's attention longer. This greater degree of attention is invaluable for brand building and loyalty, both in terms of gaining them in the first instance and maintaining them once they exist.
This is routinely expressed as dwell time and session duration metrics in digital platforms, and more of either is always better because that means you're earning a person's trust.
2. Sharing rates for long-form content are more likely to increase – this is important in the light of recent changes in social media.
BuzzSumo's Content Trends 2018 revealed that of a sample of 100 million posts published in 2017, social sharing of content had been cut in half since 2015.
As a result, brands and publishers are gaining less organic referral traffic from Facebook and less engagement with their Facebook posts. There has also been a sharp decline in viral posts that gain hundreds of thousands of shares.
However, the study by Buzzsumo and Moz found that long-form content consistently gets more links and shares than short-form content even though 85% of all content that is ever published is less than 1,000 words long.
3. What about authority? Long-form content means there are more opportunities for links, both internally and externally, than for short-form content.
Combined with that greater probability shares, well-handled long-form content that hits the mark with readers can provide a significant boost to a domain's authority rankings – as that same Buzzsumo/Moz study demonstrated.
4. One active trend of interest is the growing popularity of voice search. Search algorithms are being modified to better fit natural language search queries and long-form content's greater tendency to flow without abbreviation fits with this unusually well.
Creating long-form content for beginners
As much an art as a science, creating long-form content has some reassuringly common-sense fundamentals behind it.
The starting place always has to be an objective of some kind. What do you want to achieve? What do you want your content to do? Once you have a clear picture of that, more falls into place.
You're also going to need the right resources.
Long-form content needs to be properly researched, developed, considered, amended as necessary, and perhaps even field-tested before it is launched.
Long-form content can also be an excellent option when you have two or more assets or channels that aren't quite performing as you would wish. Combining a group of blogs – for example – and bringing everything together under a single banner can help give everything a focus it has lost or perhaps never had in the first place.
By bolting the components together and covering a topic in serious depth from multiple angles, you can offer the audience something significant at the same time – as well as play into Google's algorithms that reward authentic user-focused content.
If you've read this far, thank you for sticking with me , I hope this has rather proven the point about just what long-form content can do. Helping people to sit back, relax, reflect and see differently is a compelling demonstration of the power of content.