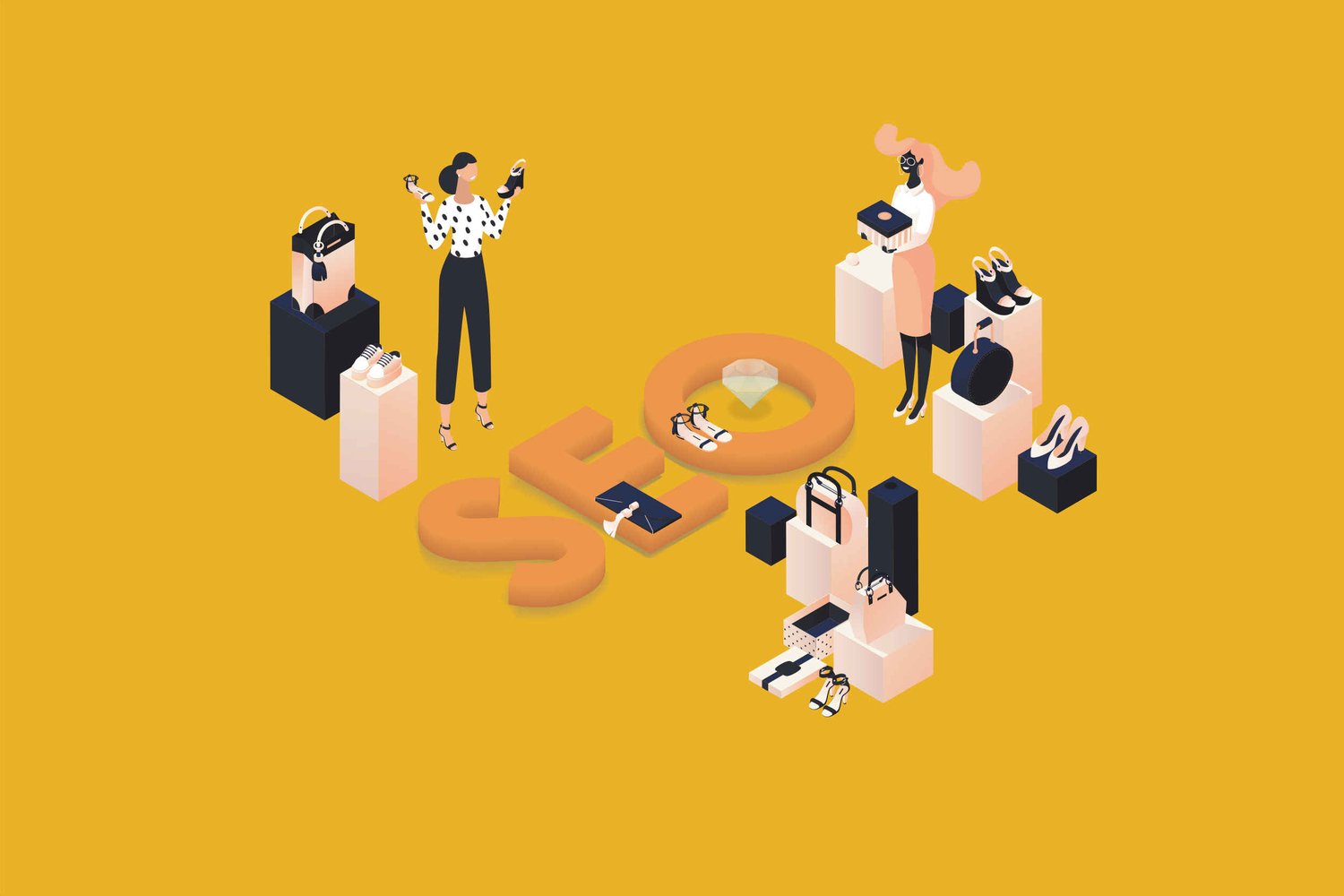 Why luxury brands need SEO (and how to get it right)
Howard,
SEO (Search Engine Optimisation) delivers both awareness and reach for luxury brands: the aim of luxury SEO is to optimise websites and web pages to improve their position in search engine results. It's about brand awareness and visibility, leading users to website content that helps them while showcasing the brand and its products.
SEO is a key part of digital marketing and vital to stay front-of-mind and to connect with those sophisticated audiences who increasingly know what they want and how they want it. As a result, luxury marketers must understand how search engines like Google, Bing, Baidu, Naver and Yandex work.
Nothing will ever take away from the theatre of the in-store experience for luxury brands, however research from 2019 showed that 75% of luxury consumers conducted research online before making a purchase, with 68% using search engines as part of their research. That visit to your website as part of the process is incredibly important therefore in shaping opinion.

In 2019, consumers preferred to shop in store and to physically feel the products but in 2022, everyone's shopping behaviour has changed due to the pandemic.
Why is SEO for luxury brands important?
Yes, we can use pay-per-click, social media and social ads amongst other sources to drive traffic to our website, but being 'discoverable' is more aligned with the ethos of luxury and its inherent subtlety.

In addition, 59% of the world's website traffic comes through organic search and this builds long-term growth for a brand. As the landscape changes and brings in a new type of luxury consumer, SEO is a necessity to future-proof the brand.

Quality content that naturally attracts the target audience should be a no-brainer.

And it's not just about attracting new audiences. While SEO is a valuable part of an acquisition strategy, it also plays a role in the retention and loyalty stages of the marketing mix since users also go online post-purchase to validate their choices and discover more information on how to use or get the most out of the products they've bought.
The post-purchase digital experience is vital for luxury brands looking to showcase their brand values and their unique stories. Find out more about storytelling for luxury brands.
Why is luxury SEO different?
Tackling SEO can be different for luxury brands despite some of the approaches being similar; optimised content with relevant keywords, links (in, out and internally), the UX and heritage of the main website, among other factors.

Luxury businesses are different to other brands and need to relate to customers in more subtle ways that align with their values. This lightness of touch is an approach we take at Dialogue. At the heart of our communications, we appreciate luxury's goal is not to sell to everyone, but to sell to specific audiences. When it comes to SEO, this can have an impact on the following:-
Keywords – There are two things to note. Firstly, the choice of keywords that the luxury consumer is more likely to use – do they even use the term 'luxury'? Instead, they can be looking for other benefits.

Secondly, there is also a greater focus on long-tail keywords for more selective targeting. While long-tail keywords have lower search volume, they have higher conversion rates and allow brands to respond to more discerning customers' searches via Google.

Content – Our expectations of luxury brands are much higher than other brands, which has an impact on the content that we expect to consume on their websites. High quality images and video, storytelling and tone of voice must reflect the brand while working into the Google algorithm. Content must be optimised correctly, of course, which can help you rank higher for the target keywords and naturally acquire those first-page rankings.

Key within content creation is aligning search and consumer intent, so you're able to sync your content with the marketing funnel, taking the consumer from awareness through to consideration then purchase and finally engagement. The keywords and long-tail keywords will naturally need to change accordingly to respond to this process. There is a difference in user intent, moving from 'quality leather wallet' to the 'brand name + leather wallet'.

Expertise content – In 2014, the EAT algorithm was first mentioned by Google. EAT is one of Google's regular updates helping the search engine to keep in tune with user search intent. EAT is one of the many guidelines Google uses to determine whether content is valuable to readers and whether it should rank well. It ensures the websites Google refers traffic to are of the right quality.

EAT stands for:
- The expertise of the creator of the content.
- The authoritativeness of the creator of the content, the content itself and the website.
- The trustworthiness of the creator of the content, the content itself and the website.
After all, Google's job is to find the best answers to our questions.

This has had an impact on search engine optimisation and the quality of content being created. But it also naturally aligns with the type of quality content that should be created by luxury brands to help users. It needs to be created by an expert, from an authoritative site, be trustworthy and updated regularly.
We can help you with any of your SEO issues, take advantage of ourFREE SEO consultation here.

Backlinks (link from another site) – These are massively important as they signal to Google that the site is trustworthy and of value. The consideration for luxury brands is that the websites and pages that link into the brand should be of the same status, meaning a strong PR approach is still necessary. The approach needs to focus on editorial articles, press releases and links from relevant digital publications. The benefits are threefold: awareness, traffic-driving and increased visibility on Google for the right audiences.

UX (User Experience) – Google also evaluates your website itself and this is an important part of SEO, as well as the consumer experience.
While your website needs to tick all the relevant technical boxes through the optimisation of images, non-duplication of content, semantic mark-ups and the labelling of elements correctly, it also needs to be mobile-friendly, quick load times using the latest design techniques such as lazy loading and - especially important in the luxury space - be secure (using 'https' rather than 'http', with a valid Secure Sockets Layer (SSL) certificate).

These techniques have a positive effect for your consumers, who will judge not only your website's luxury feel, but also its ease of use.

Unfortunately, all of the above aren't one-off activities, they require ongoing TLC to ensure your site is optimised in the long term and doesn't suffer from broken links and dated content.
Just like social media, you can't let your content wither on the vine, it needs ongoing attention and modifications to stay relevant. Find out more about social media for luxury brands.

Furthermore, a brand's website is so valuable in building the brand itself. Yes, the above are necessary, but increasingly luxury brands are looking to their websites to deliver unique online experiences, customisation, and personalisation, as well as exclusive and VIP experiences that elevate them above mainstream brands, all the while showcasing brand values, building loyalty and generating word-of-mouth. Specialist help in this space can be incredibly valuable therefore.
In conclusion
SEO should be a necessity for all luxury brands to attract new consumers, and reinforce brand values and credibility for existing clients. The value is long-term, more authentic, and more affordable than advertising as a traffic driver.

SEO is multi-layered and both an art and a science that brings together various disciplines, meaning that it is a marketing tactic that needs to be invested in, either in-house or with a freelance team or agency. The value? Get it right and it can be a cost-effective way of driving visits and sales in the long-term while building brand and authenticity.
We can help you with any of your SEO issues, take advantage of our FREE SEO consultation here.