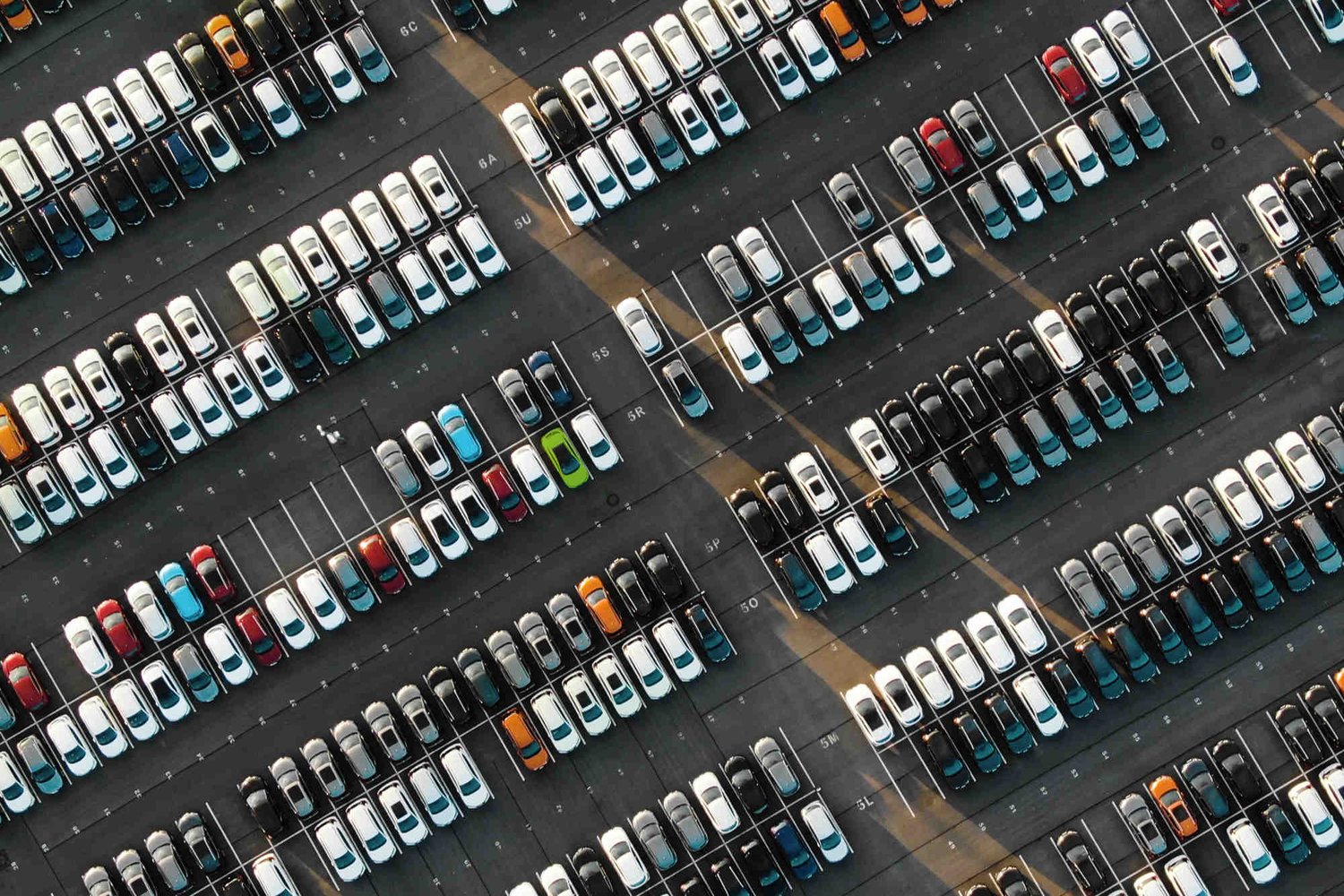 The best creative car campaigns
Jessica Bennett,
Despite being an innovative product-centric industry, the automotive world has been slow to adopt marketing innovations and so it's only been relatively recently that they've been delivering more creative car campaigns.
Brands have just begun to truly dig into the idea of customer journeys and experiences as well as the many opportunities offered by the advent of digital. Disruptive automotive brands such as Tesla have shown that it's possible to win market share by prioritising buyer experiences and digital services without going anywhere near traditional advertising. Automotive content marketing seemingly is still only in its early days.
Automotive marketing and consumers
Our Automotive Marketing report includes many insights into the state of the industry today and audience responses to automotive marketing.
Meanwhile, our Luxury Automotive Consumer report makes for encouraging reading for automotive brands, showing that 74 per cent of the luxury audience plan to spend the same amount or more on luxury purchases (such as cars) since the coronavirus pandemic, and 44 per cent have considered purchasing a luxury car.
Clearly, the appetite for automotive is alive and kicking, so it's important that brands get their marketing right to ensure the best chance of success. Below are the marketing approaches that other industries have been using for some time, but which have only appeared in the automotive industry within the last year.
Digital innovation by automotive brands
The automotive industry has never shied away from technological innovation in its products, but when it comes to the process of buying, selling and maintaining vehicles, the approach has remained somewhat old-fashioned. There's no doubt that the coronavirus pandemic — along with changing customer expectations — has forced the automotive industry to change.
Taking cues from the medical profession, where the pandemic forced 99% of GP practices in the UK to begin offering video consultation, online car maintenance provider Fixter launched its own virtual consultation service, enabling car owners to diagnose faults without leaving their house.
Users are connected with a Fixter mechanic via a video call for a 20-minute assessment. Common car problems – such as a flat battery or low oil levels – can be diagnosed and resolved through this virtual consultation, saving car owners the time and cost of a garage visit. When this isn't possible, Fixter provides information about the likely problems and a cost estimate.
Should the car need to go to a garage, the mechanic can make arrangements for this, and parts can be ordered in advance, speeding up the process for everyone.
Like maintenance and repairs, the idea of buying a car online was considered strange before the pandemic. It was just one of those items you needed to see in person. But the global crisis forced things to change, and brands had to adapt. For example, Skoda Auto DigiLab teamed up with Israeli IT start-up Matter to develop a virtual showroom during the pandemic. The online platform allows customers to browse vehicles in a dealership setting, as if they were there in real life. The platform also includes tags, videos and audio files so that customers can get information about each vehicle, which would normally be provided by a sales assistant.
Investing in digital innovations to stay afloat during the pandemic may well prove a blessing for many brands, as they have inadvertently future-proofed themselves and brought their operations into the 21st century.
Storytelling and automotive content marketing
Storytelling is one of the most important content marketing tools. Research shows that the human brain engages more and better understands a message when a story is involved, making it an extremely powerful means of communicating with target audiences.
Porsche is only too aware of this and has recently been collaborating with music journalist Niko Hüls. Together, Porsche and Hüls have published a music travel book Hip-Hop Culture – A Road Trip Through Europe, which examines graffiti art. Along with a playlist on Spotify, Porsche also worked with three graffiti artists to create legally sprayed artworks reflecting the messages of the book and its links to Porsche. This is helping to engage the young audience the brand is increasingly targeting and is an example of how the music and automotive industries are becoming more intertwined.
In addition, Porsche and Hüls are donating all the proceeds from the sale of the book to Viva Con Agua, a non-profit organisation that gives people around the world access to clean drinking water and basic sanitation, making it a philanthropic story, too. Again, this harmonises with the values of the Gen Z audience the brand is targeting.
Similarly, Volvo is promoting its first all-electric vehicle, the XC40 Recharge Pure Electric, in partnership with Channel 4. A series of videos entitled Celebrity School Run see comedian Ellie Taylor learning about the next generation of electric vehicles and the low-carbon future they are key to achieving. The films work in tandem with a targeted digital ad campaign on All4, the channel's online streaming platform, making a potentially dry topic more engaging and memorable.
Both examples also cross over into brand collaborations, more of which below.
Brand collaborations
Brand partnerships are a really valuable tool in the content marketing box, offering broader distribution of your brand's message in a cost-effective way.
One of the cornerstones of a successful brand partnership is shared values, which is demonstrated in all the below examples.
Lexus recently became the exclusive channel sponsor of Sky Arts, the UK's only dedicated arts channel. One of Lexus' main brand messages is its dedication to craftsmanship, which goes into each of its vehicles. The partnership with Sky Media features 15 five-second clips of a Lexus documentary on the Japanese concept of 'takumi', which refers to a craftsperson who is unrivalled in their particular field of expertise. Teaming up with Sky Arts increases the reach of their brand message to an affluent, relevant audience without feeling out of place or jarring for viewers.
Similarly, and at the behest of a client, Rolls-Royce collaborated with Hermès in producing the bespoke and stylish Phantom Oribe. Both brands have a strong emphasis on quality materials used to make quality products, so publicising the partnership had the effect of reflecting and enhancing the other's credentials.
In a slightly more traditional example of a brand partnership, Maserati has teamed up with David Beckham as its new global brand ambassador. In the partnership's first content piece, Beckham features in a new film presenting Maserati's ultimate performance SUV – the Levante Trofeo.
Brand collaborations are a great way for automotive brands to reach new, wider audiences, demonstrate their brand values and create memorable and more meaningful content than an ad.
Automotive brand communities
Brand communities are nothing new to the car industry. Automotive enthusiasts have always enjoyed gathering in physical and digital spaces to express their shared love of a brand. In fact, Dialogue works with several, including the Harley Owners Group and Porsche Club GB.
As such, we really understand the value of brand communities in the automotive space, which we outline in detail in our specially commissioned report on brand communities.
Some automotive brands have realised the value of these communities only recently, and have taken advantage by setting up their own, such as Rolls-Royce.
Meanwhile, the My BMW app recently expanded to enhance their brand community. The app already has 4 million users in 46 countries across five continents. It has two main functions, providing a direct interface between the driver and their vehicle, and a communication channel for BMW dealers and the BMW brand. As well as practical enhancements, such as predictive route planning and visualisation of the remote air conditioning function, the latest updates mean customers are now offered up-to-date and emotionally engaging editorial content from around the world of BMW to create a more evolved brand experience and encourage loyalty.
Increasingly, brands are not just the creators of products, but also play an active role in the consumer's life. People want their chosen brands to have strong values and offer something more than just a product – a way of life, rewarding experiences and the sense of being part of a community.
Data and personalisation in the automotive industry
In an article for Automotive World, Peter Jacobs, Head of Data Management at JATO Dynamics, explains that data is vital to automotive brands and its customers:
"The features that matter most, how often they want to use a car, their sustainability preferences – all are changing at a pace and brands must know how to differentiate themselves against their competitors in light of these changes."
He argues that, as automotive markets such as EVs become more competitive, data will be key for brands to make informed decisions about their products, the technology they use, pricing and supply-chain planning. Gaining a holistic view of ongoing and future market trends is essential for the automotive industry, which needs to remain at the forefront of market changes in order to respond quickly.
While the act of choosing and customising a car has already become highly personalised, the next challenge for automotive brands is to use the wealth of customer data they have available to increase personalisation of the car-owning experience, too.
Sustainability and green initiatives in the automotive industry
Pretty much every industry around the world is grappling with how to operate in a greener and more sustainable way. Since the announcement by governments such as the UK's that the sale of new petrol and diesel cars will be banned from 2030, the pressure has been firmly on automotive brands to innovate and create the cars of the future.
But it's not just about EVs. Polestar has already achieved considerably in that domain, but is now at the forefront of ensuring that it's not just its products, but also its supply chain that is moving towards a climate-neutral future.
Polestar has partnered with Circulor, which supports businesses in achieving more sustainable supply chains and uses blockchain technology to trace materials. As Automotive World reports:
"The aim with CO2e tracking is to see the embedded emissions that have been created as part of the production process, per facility as well as those inherited from suppliers through the supply chain. The greenhouse gas tracking solution offered by Circulor enables a more accurate CO2e footprint than using generic emissions data from databases."
Polestar's customers will now be able to follow the journey of the raw materials that go into their car and receive an accurate carbon footprint – an unprecedented level of transparency for the automotive industry and one that will surely get other brands thinking beyond just the end product.
In summary
The stand-out automotive brands of 2021 should be looking to embrace digital innovation in their marketing campaigns to take their brand story to their audiences in an engaging and creative way. By using brand collaborations, automotive companies can increase their reach and use brand synergies to emphasise messaging they want audiences to remember them for – such as sustainability initiatives.
Meanwhile, using the vast amount of data gathered on their customers should mean automotive brands not only have a good idea of where the industry is headed over time, but can work to increase the personalisation of their campaigns to truly cut through to their target market.